Moeller Earns Expanded Role in USM's Coastal Operations
Wed, 10/20/2021 - 09:54am | By: Van Arnold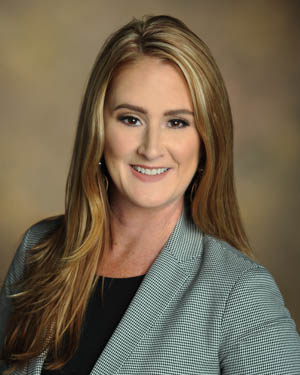 Pam Moeller's primary objective is quite clear as she takes on an expanded role in external relations for The University of Southern Mississippi's Coastal Operations: communicate often and effectively.
Having spent the past 13 years in a variety of communication positions at USM, Moeller was recently named Director of External Relations for Coastal Operations. Her new role falls in line with the University's comprehensive restructuring of Coastal Operations that was announced last October.
"I am excited and proud to be a member of a great team of other leaders at USM to help communicate our progress to government and community leaders," said Moeller. "My goal is to help communicate and inform our community of all the great things at the University's Coastal Operations and keep an open line of communication. The University is growing our academic programs, increasing economic impact, and supporting the blue economy. I want to help communicate that to not only the coastal area but nationally and internationally."
Among the many duties connected to her new role, Moeller is charged with developing and implementing a plan to support USM Coastal Operations community and governmental relations goals. She will serve as the primary point of contact for local businesses, institutions, governmental groups, residents, and other community-based entities.
"We are expanding Pam's role to include all of USM's Coastal Operations because she has demonstrated key leadership in planning and executing our external relations strategy. She helps ensure our University's mission is aligned with the priorities of our state's leadership," said Dr. Shannon Campbell, Senior Associate Vice President for Coastal Operations.
A native of Raleigh, Miss., Moeller earned her undergraduate degree from Mississippi State University. She currently serves on the Board of Directors of Leadership Gulf Coast. She is a graduate of Leadership Mississippi, Leadership Gulf Coast and Leadership Jackson County. She is also an honorary commander for 403rd wing at Keelser Air Force Base.
Moeller currently resides in Biloxi, Miss. Her son, Michael, is a junior at USM majoring in business.