The National Center for Spectator Sports Safety and Security (NCS4) Hosts Industry Forums to Aid in Professional Development
Fri, 03/12/2021 - 15:56pm | By: NCS4 Staff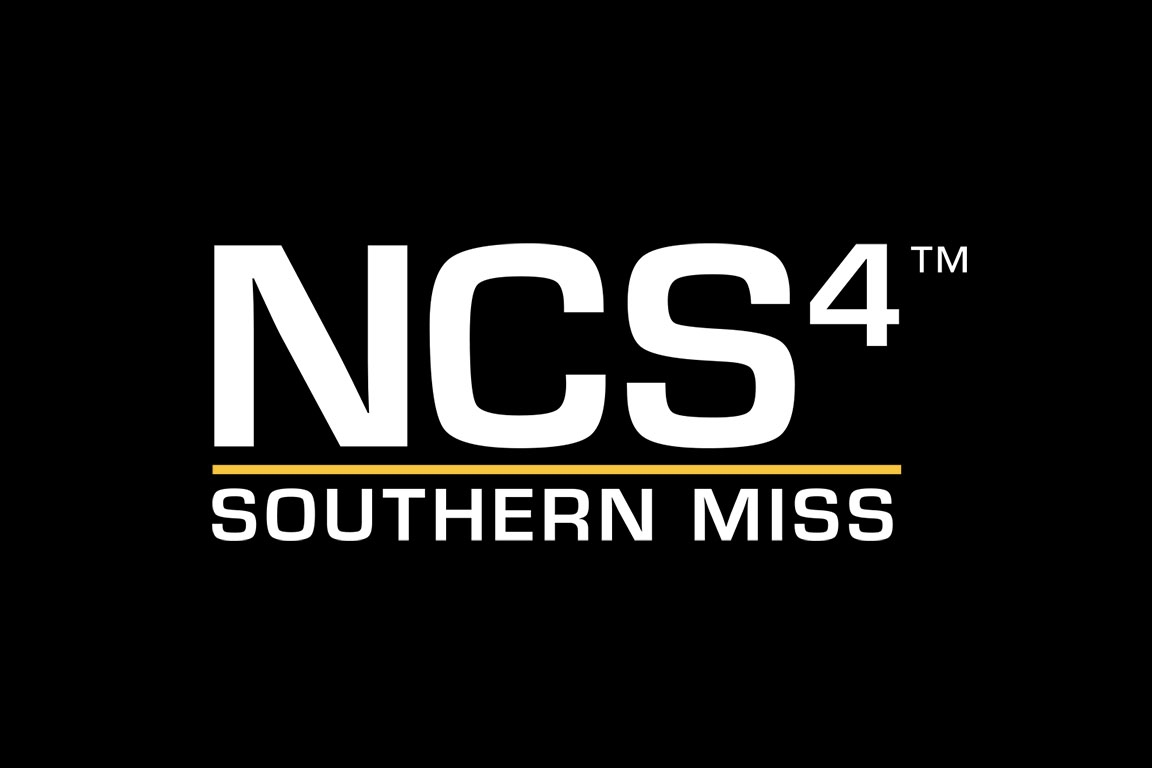 The National Center for Spectator Sports Safety and Security (NCS4) at The University of Southern Mississippi recently completed its 2020-2021 Forum Series, reaching approximately 500 sports safety and security stakeholders.
The industry-specific forums were held in a two-day live virtual format between December 2020 and March 2021, attracting professionals working with marathon and endurance events, intercollegiate athletics, professional sports and entertainment venues, and interscholastic athletics and after-school activities.
"We worked closely with our advisory committees to identify relevant programming and speakers. The forums were designed to account for each industry's unique safety, security, and business challenges and provided a platform for information sharing and peer-to-peer learning," said Dr. Stacey Hall, NCS4 Director and Professor of Sport Management. In addition to keynote speakers and panel presentations, attendees participated in moderated discussions and workshop-style sessions.
"The NCS4 forums allowed professionals in our industry who share a common focus to discuss issues and challenges that we are facing today. I always come away from the forums with great ideas, new insights, and a meaningful TO DO list," said Paul Turner, Senior Director of Event Operations, AT&T Stadium, Dallas Cowboys.
Todd Metro, Senior Manager, Safety & Security, New York Road Runners – New York City Marathon stated, "As local, state, and federal regulations during the global pandemic become more demanding for mass gathering events, the topics covered focused on information sharing, collaboration, and finite decision making thus making the forum another great 'tool in the tool box' for sporting event production professionals and our various partners."
Forum participants engaged with industry experts and academics on topics such as business restart challenges, workforce revitalization, organizational resilience, managing communications, civil unrest, tactical response, crowd movement, patron screening, and the benefits of utilizing GIS technology in operational planning.
Michael Nishi, Chicago Event Management's Chief Operating Officer, said, "With the absence of in-person events, many of our organizations will face event production atrophy. The forum was a great opportunity to understand what needs to be considered in order to prepare and condition our teams as we look to the future."
Elliot Hopkins, Director of Sports, Sanctioning and Student Services at the National Federation of State High School Associations (NFHS), emphasized the importance of the forum to the high school community, "The forum was a perfect opportunity to hear from safety and security professionals who have 'real world' successful expertise. We can learn so much from our peers and share our experiences. This collaboration is great for all high school safety practitioners."
Best practices and technological solutions were also discussed. The NCS4 provides Best Practices Guides as an industry resource and produced a COVID-19 Considerations Guide in 2020 with the help of a national Task Force.
"As someone who had a severe battle with COVID-19, I strongly recommend that venue professionals participate in the NCS4 Forums. I've been asked many times if I would attend events in sports and entertainment venues once they are open to fans. I respond that I certainly would, because I know how hard venue leadership and staff work to provide the safest, most secure, and enjoyable environment possible," said Bill Squires, Security Consultant, NY Giants and MetLife Stadium.
Participants represented public and private sector organizations such as the NFL, NBA, NHL, MLS, NCAA, NFHS, law enforcement, homeland security and emergency management agencies, as well as media and entertainment companies. Forum sessions are available via the NCS4 Connect membership system. Please visit www.ncs4.usm.edu/membership for more information on how to become a member and access the available content.
The NCS4 Annual National Safety and Security Conference & Exhibition is set to return in-person this year in Phoenix, Arizona, on November 9-10. Full conference details will be released soon. Please visit ncs4.usm.edu/conference to learn more.
About NCS4:
Established in 2006, the National Center for Spectator Sports Safety and Security (NCS⁴) is the nation's only academic center devoted to the study and practice of sports safety and security. The NCS4 is partially underwritten by grants from the Department of Homeland Security (DHS) and the Federal Emergency Management Agency (FEMA). The NCS4 mission focuses on three key pillars – Training and Education, Research, and Outreach. For more information about NCS4, call 601.266.6183 or visit ncs4.usm.edu.