New USM Student Body President Excited about Leadership Opportunity
Wed, 03/24/2021 - 09:20am | By: Van Arnold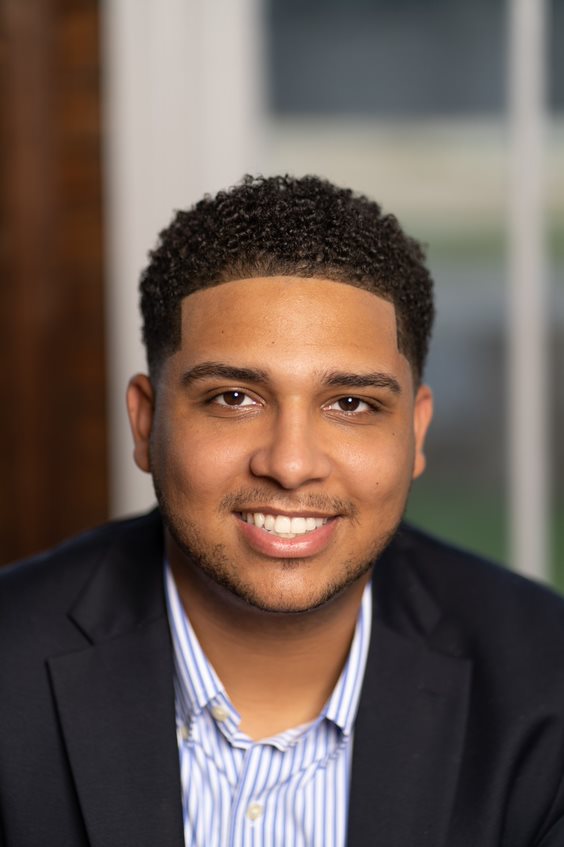 From the moment he set foot on The University of Southern Mississippi (USM) campus, Lucas Williams sought opportunities to become involved in student life. His passion for the University and for his fellow students led him to run for president of the Student Government Association.
Meet President Lucas Williams, who won the Hattiesburg campus election earlier this month. A senior public relations and advertising major from Picayune, Miss., Williams campaigned on a platform to make all voices heard at USM.
"It was through interaction with other students where I felt the need to run for this position," he said. "I wanted to advocate for those who feel like they don't have a seat at the table. Through my position as Vice President of Communication for SGA, I found value in outreach, and it revealed to me what students wanted and needed from someone to lead in this role."
Williams acknowledges the significant responsibility that comes with winning the SGA presidency. Furthermore, he fervently embraces the challenge.
"Winning this title means a lot to me. Most importantly, it made me realize the amount of responsibility that was going to now be on my shoulders to continually work for the betterment of our student body at USM," said Williams. "I am thrilled to get this opportunity, and at the time of the election results being announced, I finally felt like I could take a short breath of fresh air before knowing that it was time to get to work in making practical change."
Over the past year, people from all corners of the globe have been confronted and constrained by the COVID-19 pandemic. USM students were forced into lockdown mode last spring as administrators scrambled to rearrange academic delivery systems. Most classes were held in virtual formats. Residence halls were nearly empty. The campuses in Hattiesburg and Gulf Park (Long Beach) were practically barren through much of the spring and summer months.
Williams learned first-hand the dangers of COVID-19. Last June he contracted the virus, as did several members of his family. The disease ultimately claimed a beloved member of that family.
"My uncle, who served as a father figure to me, lost his life to COVID last year. He is somebody who would have been so proud of my accomplishment as SGA President, and I only wish he was here on Earth to see it," said Williams.
Williams found a silver lining among the pandemic's destruction – one that amplifies the Southern Miss spirit.
"What I discovered through this unfortunate pandemic was how our Southern Miss community came together to support one another and how passionate our administration and professors were to adapting," he said. "I look forward to moving beyond the pandemic and reclaiming everything it has taken away from us."
If you ask Williams what he loves most about being a USM student, his answer comes quickly and astutely. "To me, what's there not love about being a USM student?"
He cites the close-knit community incubator that exists at the University. He lauds the special bonds formed between student groups. He heralds the comprehensive efforts to make USM an inclusive environment. The list goes on.
"I've watched people within the Southern Miss community do so well because it allows people who are unique to share different stories and embrace them, showing everybody what it's like to feel loved and supported," said Williams.
As he embarks on a one-year term as SGA President, Williams shares a modest primary objective as leader of the University's student body.
"For me, it is about being a positive public face for our University and making myself accessible while also reconnecting our student body in every aspect," he said.
And Williams relies heavily on sage advice supplied by his mother many years ago: "She regularly stressed to me the importance of being the best person you could be all the time, because you want to be. Also, while teaching me the lessons of working hard even when no one's watching."