USM Professor Named to National Nursing Organization's New Diversity Committee
Tue, 04/20/2021 - 11:12am | By: Van Arnold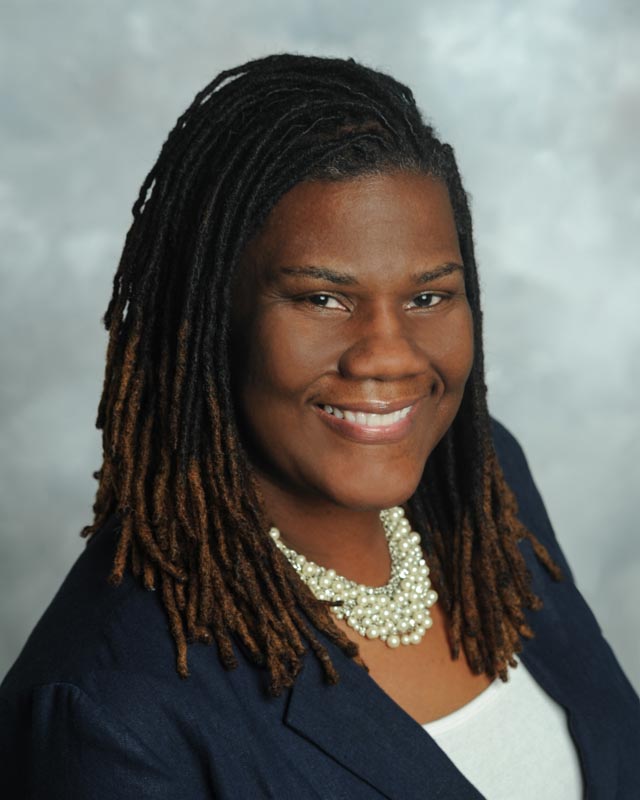 Dr. LaWanda Baskin, Assistant Professor in the College of Nursing and Health Professions at The University of Southern Mississippi (USM), will join colleagues from across the country on a new committee designed to promote and develop greater racial diversity among nurse practitioners.
Baskin and 14 fellow professionals will serve two-year terms on the inaugural committee launched by the National Organization of Nurse Practitioner Faculties (NONPF) – the only organization specifically devoted to promoting high quality nurse practitioner education.
Baskin, who also serves at the interim director, School of Leadership and Advanced Nursing Practice, considers it an honor to work with stellar faculty from colleges and universities across the U.S. on such an important mission.
"I hope to take away increased knowledge concerning racial and ethnic diversity from those members of the committee that are leaders in the field, but I also hope that my presence will contribute to the national conversation to improve recruitment, hiring, advancement, and retention of diverse faculty," said Baskin. "I am hopeful that my efforts will assist with providing evidence-based strategies that strengthen the presence of NP faculty of color. I feel that it is important to be acutely aware of the climate in which we are educating our students."
Baskin's appointment arose from a call by the NONPF board seeking candidates for the new committee. Those interested were asked to submit statements expressing their desire to serve and ideas for advancing the committee.
Baskin earned her Bachelor of Science in Nursing from USM in 1997; her Master's of Science in Nursing as a Family Nurse Practitioner from Alcorn State University in 2012, and her PhD in Nursing Leadership from USM in 2017.
Dr. Lachel Story, Dean of USM's College of Nursing and Health Professions, emphasizes that the college's responsibility in nursing education is to prepare future healthcare professionals who will advocate and care for everyone. This includes minimizing the impact of racism and other social injustices have on all aspects of an individual's health.
"Nursing is uniquely positioned to contribute to the national conversation and has the responsibility to ensure we are living up to our professed values, particularly those related to diversity, inclusion, and equity," said Story. "Dr. Baskin's appointment provides an opportunity for Southern Miss to engage in that national conversation and work to better actualize our professional values."
To learn more about the College of Nursing and Health Professions at USM, call 601.266.5445 or visit: https://www.usm.edu/nursing-health-professions/index.php