US Department of Education Renews REACH MS Grant for $5.6 Million
Mon, 08/09/2021 - 02:45pm | By: Karelia Pitts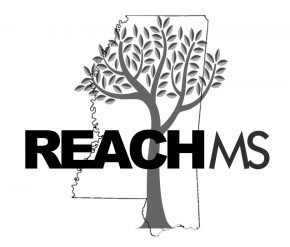 The Mississippi Department of Education's proposal has been accepted by the United States Department of Education's Office of Special Education to renew funding for the Realizing Excellence for ALL Children in Mississippi (REACH MS) project.
With over $5.6 million in support over the next five years, REACH MS will continue serving as Mississippi's State Personnel Development Grant focused on implementing Universal Design for Learning (UDL), Positive Behavioral Interventions and Supports (PBIS), and Social-Emotional Learning (SEL) at elementary, middle and high schools throughout the state. To date, REACH MS has trained staff from 673 schools in Mississippi.
North Pontotoc Upper Elementary is one of many schools who have benefitted from REACH MS trainings. Since implementing PBIS 12 years ago, their office discipline referrals have drastically reduced, instructional time has been regained, attendance has improved, and the school culture is one in which students and teachers want to come to school each day to learn and work.
"Implementing PBIS has had a huge impact on the overall culture of our school," said Libby Young, principal of North Pontotoc Upper Elementary. "By having clearly defined expectations, modeling for students what appropriate behaviors are, and being consistent throughout the school with processes, procedures and consequences, our students are more successful academically and socially. They spend more time in the classroom where instruction is occurring, and they have teachers who are focused on positive, not negative behaviors."
Originally awarded to the Mississippi Department of Education (MDE) in 2005, the 2021 grant cycle beginning in October will mark the third time the REACH MS project grant has been renewed. Since the project's inception, faculty and staff in The University of Southern Mississippi (USM) School of Education have served as MDE's partners and grant facilitators.
With nearly 30 years of experience in curriculum, instruction and special education, Dr. Hollie Filce is the principal investigator for the grant. She and Selina Merrell are co-directors of the project.
"As a professor at USM, I get to experience the impact education makes in the lives of pre-service teachers. Working with REACH MS affords me the wonderful opportunity to also see continuing education and training influence in-service teachers currently working with Mississippi's K-12 students," said Dr. Filce. "We're grateful MDE recognizes the difference these proven strategies can make when new and seasoned teachers adopt them. Current and future generations will reap the benefits of this investment in learning strategies that can transform the educational experiences of children in Mississippi."
Through increasing education and training in UDL, PBIS and SEL approaches, REACH MS is helping school districts remove barriers to learning and create environments where all students succeed. UDL-aligned strategies allow flexibility in teaching methods and guide the development of adaptable learning environments to accommodate individual learning differences.
PBIS are designed to enhance students' understanding of behavior expectations at school through a three-tiered framework that improves and integrates all data, systems and practices affecting student outcomes every day. SEL assists students in developing and using the knowledge, skills and attitudes needed to have healthy identities, manage their emotions, achieve goals, feel and show empathy for others, form and maintain supportive relationships, and make responsible and caring decisions.
As REACH MS helps increase the use of these evidence-based approaches in the Magnolia State, the goal is to continue improving student performance and educator effectiveness.
"REACH MS is a great example of how The University of Southern Mississippi and its School of Education maintain strong partnerships with the Mississippi Department of Education, as well as P-12 educational partners across the state. The services provided by REACH MS are incredibly important for numerous Mississippi school districts, particularly those who otherwise would not have access to specialized training and support in UDL, PBIS and SEL," said Dr. Noal Cochran, interim director of the USM School of Education and associate dean for educator preparation in the College of Education and Human Sciences. "The USM School of Education is filled with innovators and leaders in education, and the United States Department of Education's long-term commitment to this project speaks to the world-class excellence they see in our faculty and staff who have written and implemented this grant over many years."
To learn more about REACH MS, visit reachms.org. For information about the USM School of Education, including its degree programs and the work of its faculty, visit usm.edu/education.