'Seymour's Career Closet' to Provide Free Professional Clothes to USM Students
Thu, 02/25/2021 - 09:40am | By: Margaret Ann Macloud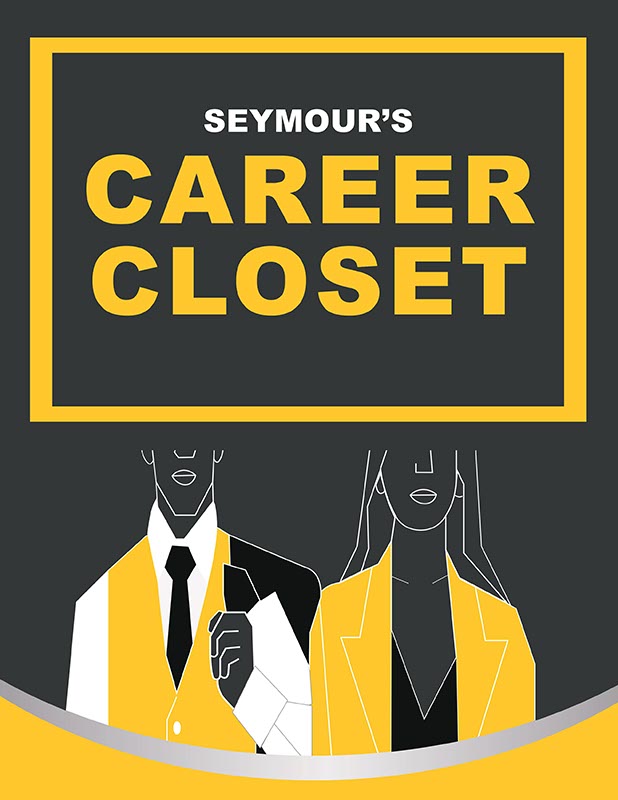 A quarantine-induced closet cleanout by one University of Southern Mississippi doctoral student ended up with the creation of Seymour's Career Closet, a space where students can take home professional apparel for upcoming job or internship interviews—for free.
Arien Faucett, a fourth-year kinesiology doctoral student and senator on the Graduate Student Senate (GSS), sorted through clothes she no longer needed in the early days of the pandemic shutdown, and knew she wanted to give them to someone in need. She reached out to GSS colleagues, who connected her with the Division of Student Affairs and Office of Sustainability; a consensus emerged that a dedicated space on the Hattiesburg campus would provide students year-round access to clothing.
"Doing what you can, when you can is something that I think is really needed right now," Faucett said. "Students put so much time into interview preparation, and they should be able to physically get ready, too, and have something they can wear."
Seymour's Career Closet will be located on the first floor of Bolton Hall on USM's Hattiesburg campus. It's projected to open in March, and donations are being accepted now, including suits, blazers, button down shirts, slacks, skirts, dresses, ties, closed toe dress shoes, and other business-appropriate apparel. The closet will be open by appointment only, and the post-pandemic plan is for the space to open for regular hours of operation. Any student who selects clothing from the closet will have to present their student ID, but no other questions will be asked.
"I am excited to be a part of this new initiative. It is important that we equip our students not only with knowledge but with resources as well," said Sirena Cantrell, Associate Vice President for Student Affairs and Dean of Students at USM. "The closet will be a give-away model, allowing students to keep the items they select. We know that appearance can be the first impression that a student makes when going for an interview or career fair. We want to ensure that students have what they need in order to feel confident and comfortable in those situations."
"We love giving back to our campus community and being able to kick-start this program has been very rewarding," said Leslee Potvin, Manager of Sustainable Operation for USM's Office of Sustainability. "Providing gently used professional business wear to students in need not only keeps those items out of the landfill but it puts them into the hands of students seeking their next chapter in life."
Clothing and apparel donations are currently being accepted at the Office of Sustainability (3403 Morningside Drive) as well as many other locations on campus, which are listed here: https://www.usm.edu/sustainability/seymours_career_closet.php