Student Government Association Executive Officer Inauguration set for April 7
Mon, 04/05/2021 - 17:35pm | By: David Tisdale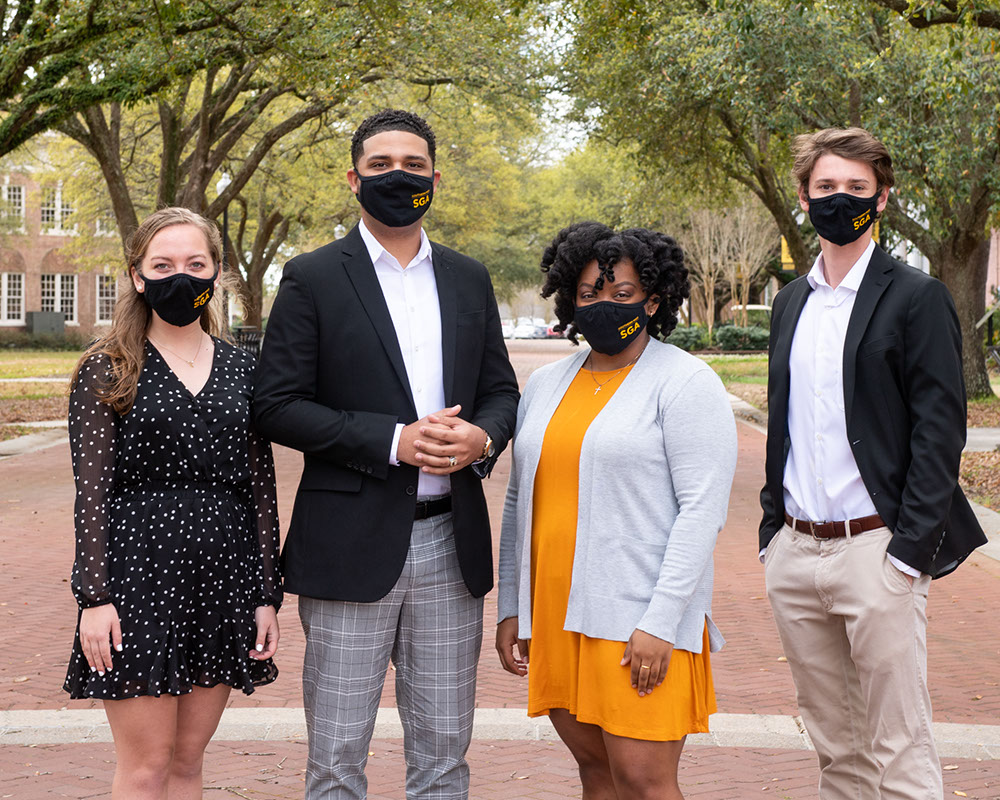 Photo by Kelly Dunn
An inauguration ceremony for University of Southern Mississippi (USM) Student Government Association (SGA) executive officers will be held Wednesday, April 7 at 6 p.m. in Bennett Auditorium on the Hattiesburg campus.
Prior to their swearing in ceremony, the new SGA officers will participate in the Legacy of the Coin ceremony at 4:30 p.m. in the Leadership and Student Involvement offices, located in the Student Activities Hub.
SGA executive officers to be inaugurated include:
President: Lucas Williams, a public relations and advertising major from Picayune, Mississippi

Senior Vice President: Cynthia Myles, a political science and legal studies major from Clinton, Mississippi

Vice President for Judicial Affairs: Patterson White, a biological sciences major from Birmingham, Alabama

Vice President for Communications: Ashley Lankford, a communications studies major from Satsuma, Alabama
Vice President of Finance & Administration: Maritza Diaz Castillo; double major in chemistry and criminal justice; Tuscaloosa, Alabama
Chief of Staff, Olivia Williams; marketing major; Laurel, Mississippi
SGA Gulf Park President -- Jayce Lynn Pearcey, marine biology major from Martin, Tennessee
For information about the USM Student Government Association, visit http://www.southernmisssga.org/.