USM Center for Fisheries Research and Development Releases Updated Shark Guide
Thu, 11/18/2021 - 08:27am | By: Audrey Williamson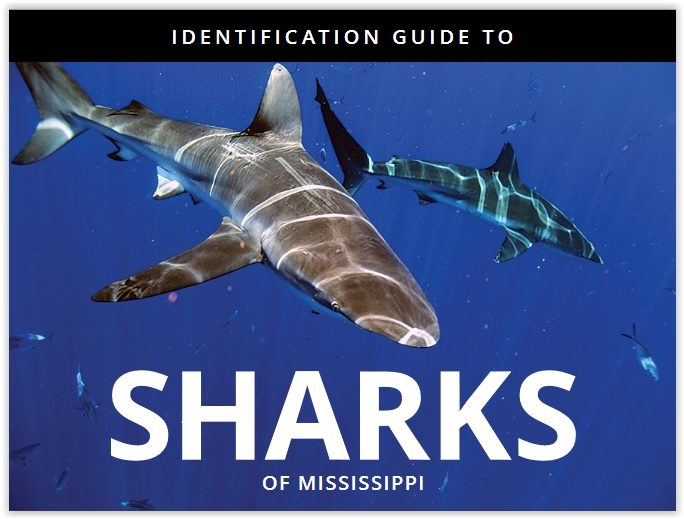 The University of Southern Mississippi (USM) Center for Fisheries Research and Development (CFRD) has released a new edition of a guide that will help the public identify shark species native to the Mississippi Sound. This Shark Identification Guide, first published in 2005, has been revised and updated with information on the approximately nine different species of sharks that regularly call the Mississippi Sound home.
"The Mississippi Sound is a nursery area for many of the species," said Jill Hendon, Director of the CFRD. "Based on the decades of research the CFRD has conducted in the Sound, we have found that over 90 percent of the sharks we encounter are juvenile in stature. Sharks tend to pup near our estuary, and call our coastal waters home until they move offshore as adults."
The most common species is the Atlantic Sharpnose Shark, which only reaches lengths of about three feet and are known for the white spots along their body. Other common species are the bull, blacktip, and spinner shark. The guide, funded by the Mississippi Department of Marine Resources Trust Fund Program, will benefit commercial fishermen, recreational anglers and shark enthusiasts. It can be located online at https://www.usm.edu/fisheries-research-development/2021-sharks-guide.pdf or you can contact MDMR for a printed version.
"The Shark Identification Guide is a great source of information about Mississippi's shark species and serves as a beneficial use of our state's Tidelands Trust Fund Program," said Mississippi Department of Marine Resources (MDMR) Executive Director Joe Spraggins.
"The MDMR takes great pride in administering the Tidelands Trust Fund to the best interest of Mississippi's marine resources."
The CFRD is located at The University of Southern Mississippi's Gulf Coast Research Laboratory in Ocean Springs, Mississippi. CFRD scientists conduct research that informs resource management and works with state, federal, and community partners to ensure promotion of sustainable fisheries and habitats.