Southern Tire Mart Owners Named Recipients of Modern Tire Dealer's 2021 Tire Dealer of the Year Award
Thu, 09/16/2021 - 13:30pm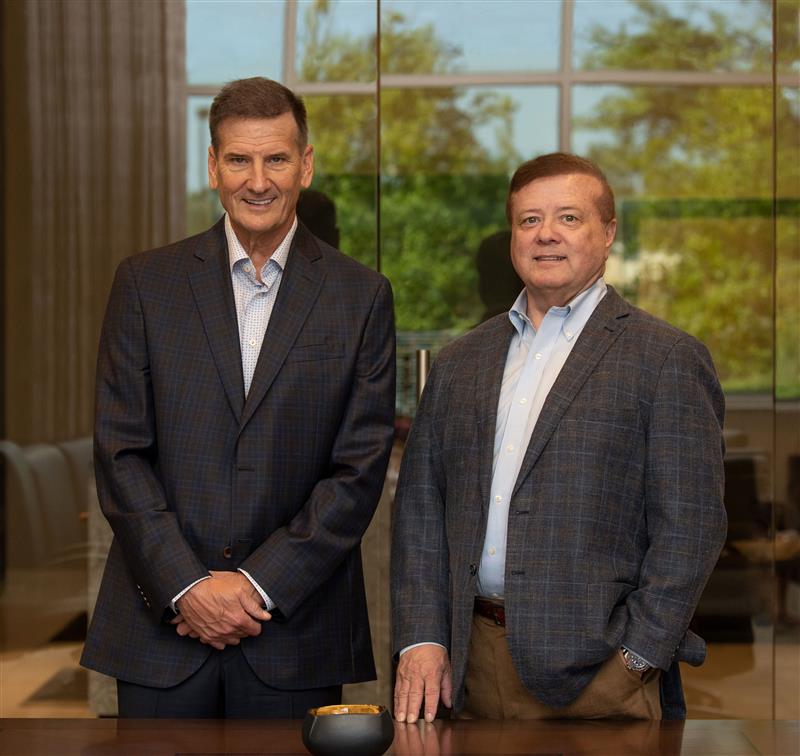 Two brothers from Columbia, Miss. who started out working in their father's small-town business surely could not have dreamed of what would become of the unassuming tire shop in the heart of their sleepy hometown. Nearly 50 years later, those brothers, Jim and Tommy Duff and that small-town business, Southern Tire Mart (STM), are giants in the tire dealer business.
The Duff brothers have gone on to create thousands of jobs in Mississippi and throughout the country with STM, as well as with other companies they own and operate. They continue to grow their business enterprises, partner with communities to develop strong economic development opportunities and support education through philanthropy and advocacy.
In recognition of their substantial achievements, leadership and vision, Modern Tire Dealer (MTD) magazine, the tire industry's leading publication, has named Jim and Tommy Duff as recipients of its 2021 Tire Dealers of the Year.
Established in 1993, MTD's Tire Dealer of the Year award is the oldest, most prestigious honor of its kind.
"By always doing their utmost to take care of both their customers and employees, Jim and Tommy Duff have built one of the largest, most vibrant independent tire dealerships in the country, which has long occupied a prominent position at the very cutting edge of commercial tire sales and service," says MTD Publisher Greg Smith.
"It is a tremendous honor to name them the recipients of our 2021 MTD Tire Dealer of the Year Award."
In addition to building an esteemed business conglomerate, the Duff Brothers also have been longtime supporters of The University of Southern Mississippi (USM). Tommy is a 1979 USM graduate, who majored in banking and finance. Jim was awarded an honorary doctorate in December 2016 from the University.
Tommy is a life member of the Southern Miss Alumni Association as well as a member of the Business Advisory Council serving USM's College of Business and Economic Development. He also serves as a member of the board of trustees for the Mississippi State Institutions of Higher Learning.
Together, they were named the College of Business and Economic Development Entrepreneurs of the Year in 2016. In 2020, they pledged collective gifts of $30 million in planned gifts to USM, representing the largest bequests in the University's history. Each brother has given (cumulatively) $1 million or more to support academics and athletics at USM. The Duff Athletic Center on the Hattiesburg campus is named in their honor.
"It is always good to see your alumni achieve greatness. We are very proud that Jim and Tommy have been recognized as being at the top of their industry," said Bret Becton, Dean of the College of Business and Economic Development
Past MTD Tire Dealer of the Year Award recipients include Bruce Halle, the late founder of Discount Tire Co.; Les Schwab, founder of Les Schwab Tire Centers; and others.
A full-length, feature story about Jim and Tommy Duff and Southern Tire Mart can be viewed at www.moderntiredealer.com.
---
About Southern Tire Mart
Southern Tire Mart (STM) was founded in 1973 and is the largest commercial tire dealer and retread manufacturer in North America. STM currently operates 19 Bandag manufacturing facilities and 140 commercial, retail and services locations throughout the United States. More than 3,600 people are employed by STM in the states of Alabama, Arizona, Arkansas, California, Florida, Georgia, Louisiana, Mississippi, Nevada, New Mexico, Oklahoma, Tennessee, Texas and Utah. With more than 3 million truck tires and 2 million retread tires sold in 2020, STM proudly features Continental, Bridgestone, Firestone, General Tire, Yokohama, Bandag, Michelin, BF Goodrich, Toyo Tires and many other reliable tire brands. The company headquarters is located in Columbia, Miss. and can be found online at STMTires.com.
---
About Modern Tire Dealer
Owned by 10 Missions Media and in operation since 1919, Modern Tire Dealer is the tire industry's leading publication. Visit www.moderntiredealer.com for more information.