Thirty Years Later, "The Unheard Word" Gets Another Listen
Wed, 02/10/2021 - 13:07pm | By: David Tisdale
In 1990, then University of Southern Mississippi (USM) undergraduate Riva Brown sought to provide fellow African-American students an alternative news source that might address their unique concerns and interests about life at the University, and in broader society in general, when she produced, edited and published The Unheard Word.
Now an associate professor of public relations at The University of Central Arkansas, Dr. Brown joined forces last year with the USM Center for Black Studies and the Southern Miss Association of Black Journalists (SMABJ) and other supporters to revisit the contributions of that publication three decades later during 2020-2021, and consider its place in history juxtaposed with America's recently renewed self-examination of race relations.
The Unheard Word brought recognition to the achievements of Black USM faculty members, staff and students; published the work of Black writers and artists; profiled Black businesses and organizations; and challenged status quo thought about race and cultural hegemony. Dr. Brown also reminded readers of the legacy of Clyde Kennard, a Black resident of the Hattiesburg area and a military veteran who tried unsuccessfully on multiple occasions to integrate the school in the 1950s.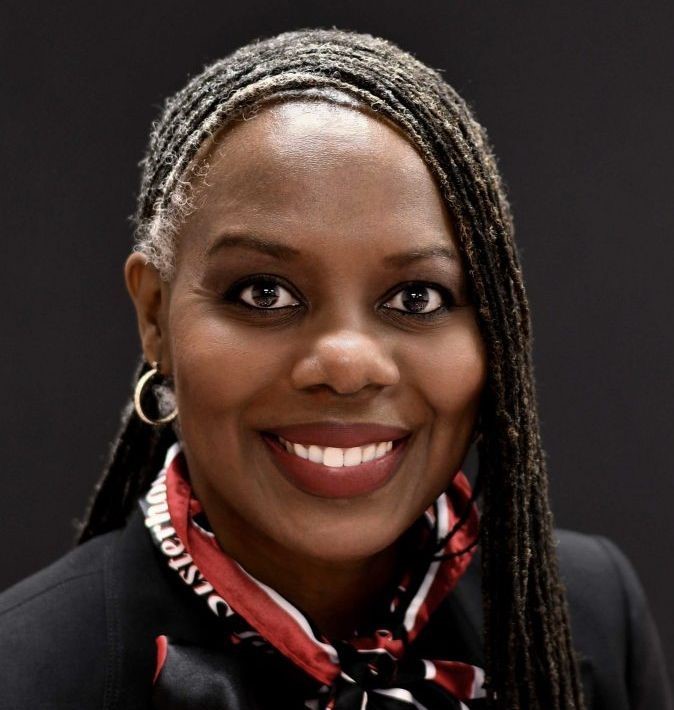 Inspired by a vision and undaunted by a lack of resources or prior journalism/publication experience, Dr. Brown made The Unheard Word available to its readers for approximately three years with the support of others on campus and in the community who believed in her and her work. Her efforts were credited in part for the University recognizing Kennard's legacy with the naming of its Student Services Building in his and Dr. Walter Washington's honor. Dr. Washington was the first African American to earn a doctorate from USM, and later became president of Alcorn State University.
According to Dr. Brown, the current two-part, web-based, 30th-anniversary retrospective of The Unheard Word is designed to accomplish two objectives:
Connect Black alumni to Black students to support their academic endeavors.
Create awareness about the Center for Black Studies as it did for the story of Clyde Kennard in the 1990s.
As further evidence of the impact of The Unheard Word, Dr. Eddie Holloway, an alumnus and retired USM student affairs administrator, followed with the creation of the Kennard Scholars Program. The USM Center for Black Studies developed a documentary, "Measure of Progress: The Clyde Kennard Story" (https://www.usm.edu/black-studies/research.php) to keep his memory alive.
"In the early 1990s, the publication was committed to raising awareness about Clyde Kennard, and ensuring that the University properly honored him for his efforts to become the first Black student to attempt to enroll," Dr. Brown said. "Kennard received official recognition before The Unheard Word ended in spring 1993, recognition that continues to this day through the work of the Center for Black Studies and others.
"I hope the legacy of this look back at the publication will be that The Unheard Word was re-introduced during a period of racial reckoning, when the Center for Black Studies and the Kennard Scholars Program could benefit from more awareness and support to continue their outstanding work."
Dr. Holloway remembers Dr. Brown from her undergraduate days at USM as being "gifted and intuitive of many cause issues related to race, gender, equity and achievement."

"When she started The Unheard Word, I could tell it was her calling and that other students would gravitate to her work, and they did," Dr. Holloway said. "It was obvious she was observant and knew the answers and pathways to lift students and others beyond their humble beginnings. I admired her reach for excellence in achievement. Through her young eyes, she gave new birth to new causes.
"Dr. Brown's work and mission remains relevant in American education and the world of social causes for the motivation of students and the greater society. That mission provides a perspective of the years and times before 1990, that era and current times in American education, civil rights and social justice. I thank and congratulate her for the great legacy of The Unheard Word, her vision and a job well-done as we look back 30 years on."
The upcoming Vol. II of The Unheard Word will be released the week of Feb. 22; visit the USM Center for Black Studies Facebook page for updates and more information: https://www.facebook.com/The-Center-for-Black-Studies-1665941373620850. Learn more about The Unheard Word at: https://www.usm.edu/black-studies/unheard-word.php?fbclid=IwAR3FqepuP2PeTxjJclUZJIK9sPRsG9IFDmlGCQNWLFfVsn8IlTRYJdyHgrM.