USM to Award Honorary Degree to Hattiesburg Leader Lawrence Warren
Fri, 05/07/2021 - 16:58pm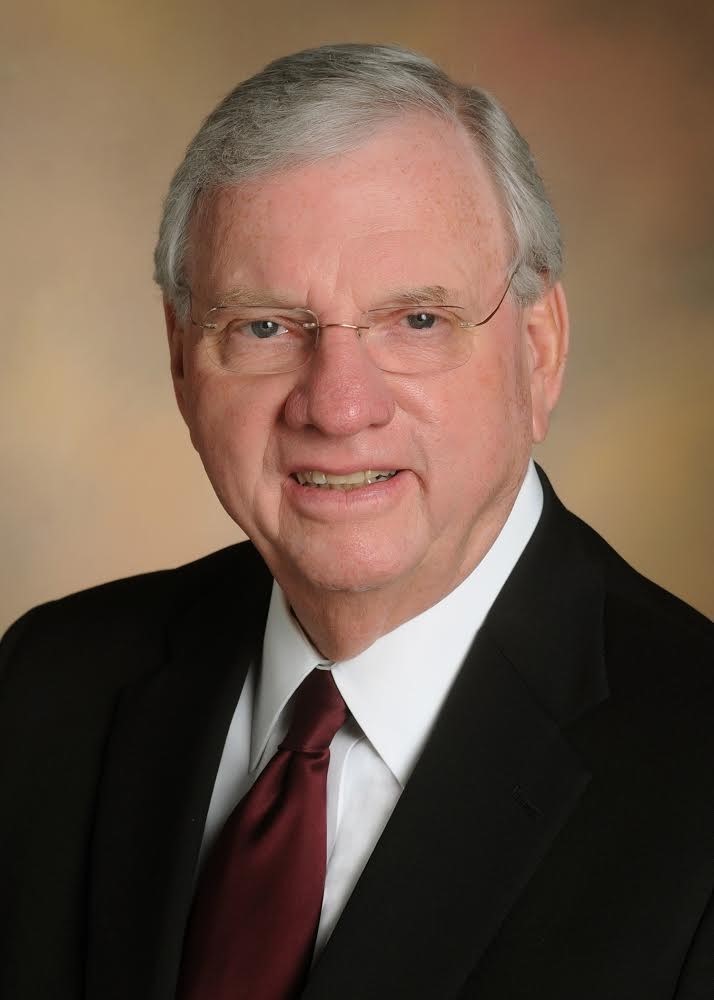 A respected business leader and champion of economic development who is also a longtime supporter of The University of Southern Mississippi (USM) will be the recipient of special recognition from the University.
Lawrence W. Warren, president and CEO of Warren Paving, Inc., of Hattiesburg and Gulfport and Slats Lucas Quarry of Kentucky, will be awarded an honorary degree, Doctor of Humane Letters, honoris causa, by USM at a private family event later this year.

"I am delighted to commemorate Mr. Lawrence Warren's exceptional contributions to the Greater Pine Belt community and to the University," said University President Rodney D. Bennett. "We often encourage our students to make their own mark on our Southern Miss Story, and Mr. Warren's selfless leadership and service have certainly embodied this sentiment by shaping our institution for the better. It is my distinct privilege to honor his decades-long commitment to advancing our community and to welcome him as an esteemed alumnus of The University of Southern Mississippi."
Mr. Warren has been a longtime partner of USM. Across the years, he has been engaged with the University as an organizing member of the Circle of Champions; a member of the Board of Directors for the USM Foundation, the USM Research Foundation and the USM Athletic Foundation; and a supporter of multiple initiatives including brick and mortar projects in support of the College of Business and Economic Development and athletic facilities; as well as other institutional programs and initiatives. He and his wife Bonnie (Purvis) Warren '63 are members of the USM Foundation Honor Club - Gallery of Benefactors and life members of the Southern Miss Alumni Association.
"It would be difficult to find a success story greater than that of my friend, Lawrence Warren," said State Institutions of Higher Learning (IHL) Trustee Tom Duff. "What Lawrence has accomplished in business and through his many humanitarian efforts on behalf of the citizens of South Mississippi is unmatched in one generation. Lawrence is a true visionary and man of high ideals. He is the epitome of leadership, integrity and honor. There is no one more deserving or worthy of receiving this honorary degree than Lawrence Warren."
In addition to his support of the University, Mr. Warren has served in leadership positions with the Area Development Partnership, the Mississippi Gulf Coast Economic Development Council, and the Forrest County Industrial Park Commission Board, among other professional organizations. As an active member of the Greater Pine Belt and Mississippi Gulf Coast communities, Mr. Warren has been involved with the Pine Belt Boys and Girls Club, United Way Alexis de Tocqueville Society, and the Salvation Army, among other community organizations. He was inducted into the Mississippi Business Hall of Fame and Hattiesburg High School Hall of Fame, and he has received multiple additional business and community honors.
"We are so humbled that Southern Miss has chosen to recognize my father with this honorary degree," said Missy McGee, a Southern Miss alumna. "Dad has always believed that the success of our city is directly linked to the success of our beloved university. He believes in the mission of Southern Miss and our family has been proud to wear the Black and Gold for generations. We are incredibly grateful to the University for recognizing our father in such a significant and meaningful way."
The honorary doctorate is among the highest forms of recognition at the University. Nominees for the honorary degree should have demonstrated, in their life and their work, high standards of excellence as evidenced by criteria of scholarship, creative activity or service. Nominations are reviewed by the institution's Honorary Degree Committee, whose recommendation is transmitted to the University Provost, who then makes a recommendation to the University President. Ultimately all honorary degree recommendations are submitted to the State Institutions of Higher Learning Board of Trustees for final review and approval.