USM Professor Co-Authors Article on "Brand Activism" Research
Fri, 05/06/2022 - 14:37pm | By: Van Arnold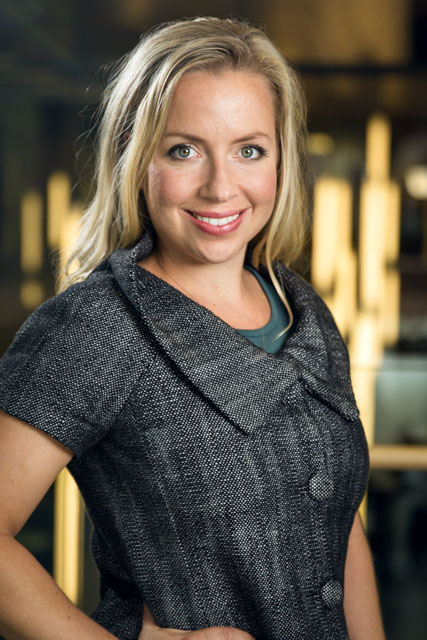 Dr. Katie Howie, Assistant Professor of Marketing at The University of Southern Mississippi (USM), has co-authored an internationally distributed article that examines the concept of "brand activism."
Howie collaborated with international scholars Dr. Jessica Vredenburg (New Zealand) and Dr. Rhiannon Mesler (Canada) on research that led to publication in The Conversation, a non-profit, independent news organization dedicated to unlocking the knowledge of experts for the public good. The article appears under the headline: "Brands can be rewarded for social activism – but they also risk losing customers to apolitical rivals."
Howie notes that the trio met when Mesler and Howie were assistant professors at the University of Lethbridge (Canada) and Vredenburg was a visiting scholar on sabbatical. The group wanted to study brand activism with a fresh perspective.
"Research in this area has tended to focus on how sociopolitical brand activism works, how it can be most effective, and how companies can avoid reputational damage in the process," said Howie. "We were surprised no one had addressed the effect of brand activism on competitors or how boycotting consumers can be won over by other brands."
Howie shared that the educators were excited to have The Conversation provide a platform for their research to share the findings more broadly.
"This media outlet repackages academic research for a wider, international audience. Our brand activism research has also been presented at international marketing conferences and will soon be submitted to an elite marketing journal for consideration," said Howie.
Since its publication in The Conversation, the article has also been picked up by media outlets The New Zealand Herald, Techno Blender, and Flipboard.
Howie points out that the group also researches cancel culture and was awarded $5,000 from the Aubrey Keith Lucas and Ella Ginn Lucas Endowment this year and $2,000 from a Proposal Development grant in 2021 (both grants from USM).
The Conversation U.S. is part of a global group of news organizations founded in Australia in 2011 by Andrew Jaspan, a former newspaper editor who wanted to encourage academics to engage with the public, and Jack Rejtman. Jaspan led the U.S. launch in October 2014. The primary newsroom is in Boston, with editors working remotely in cities across the country. There are also editions in Africa, Australia, Canada, France, Indonesia, New Zealand, Spain and the United Kingdom.