USM Center for Community Engagement Announces Recipient of 2022-23 Conville Award
Wed, 06/15/2022 - 09:45am | By: Christy Kayser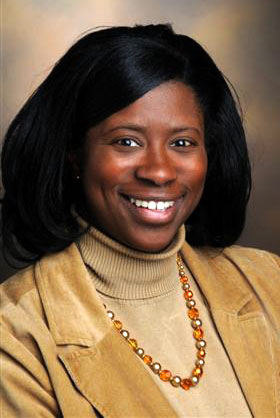 The Center for Community Engagement (CCE) at The University of Southern Mississippi (USM) has announced the 2022-23 recipient of the Conville Service-Learning Development Award, a grant for graduates of USM's Faculty Fellows Seminar on Service-Learning to pursue service-learning initiatives.
The 2022-23 Conville Service-Learning Development Award will fund the work of Vickie Reed, instructor in the School of Health Professions, as she examines the experience of Black service-learning pioneers who set the foundation for service-oriented learning. Reed will also study the experience of Black faculty conducting service-learning at PWIs (predominantly White institutions) and how these experiences correlate to belonging and a commitment to community-engaged service and research.
Reed has been a service-learning practitioner for more than twenty years, initially working with community-based service-learning at DREAM of Hattiesburg. While at The University of Southern Mississippi, she remained involved with the pedagogy by engaging in academic service-learning as a Service-Learning Program Director and a public health instructor.
"Receiving the Conville Award brings my past service experiences and advocacy for volunteerism full circle," said Reed. "This award provides additional opportunities to continue my work and contribute to service-learning research while expanding it to include diverse voices."
Reed's research will expand the historical narrative of service-learning to include Black pioneers and HBCUs, as well as the contributions and experiences of current-day Black faculty at PWIs.
"Reed's research addresses a significant gap in the service-learning literature," said Christy Kayser, director of the Center for Community Engagement at USM. "This work highlights the important issue of how institutions of higher learning can and should recognize the significance of the contributions made by community-engaged faculty of color."
The Richard L. Conville and Mozella P. Conville Center for Community Engagement Fund for Excellence provides one $2,000 grant each year to past graduates of USM's Faculty Fellow Seminar on Service-Learning for the purpose of developing or redesigning a service-learning class, conducting or developing community-engaged or service-learning research, collaborating on an inter-collegiate service-learning initiative, advancing and promoting service-learning at USM and integrating service-learning into a college or department degree plan.
The Center for Community Engagement promotes service and service-learning on The University of Southern Mississippi campus and throughout the Hattiesburg community. To learn more about the CCE at Southern Miss, call 601.266.6467 or visit https://www.usm.edu/center-community-engagement.