Karnes Center Hosts Annual Day of Sharing for Teachers
Thu, 09/29/2022 - 09:05am | By: Karelia Pitts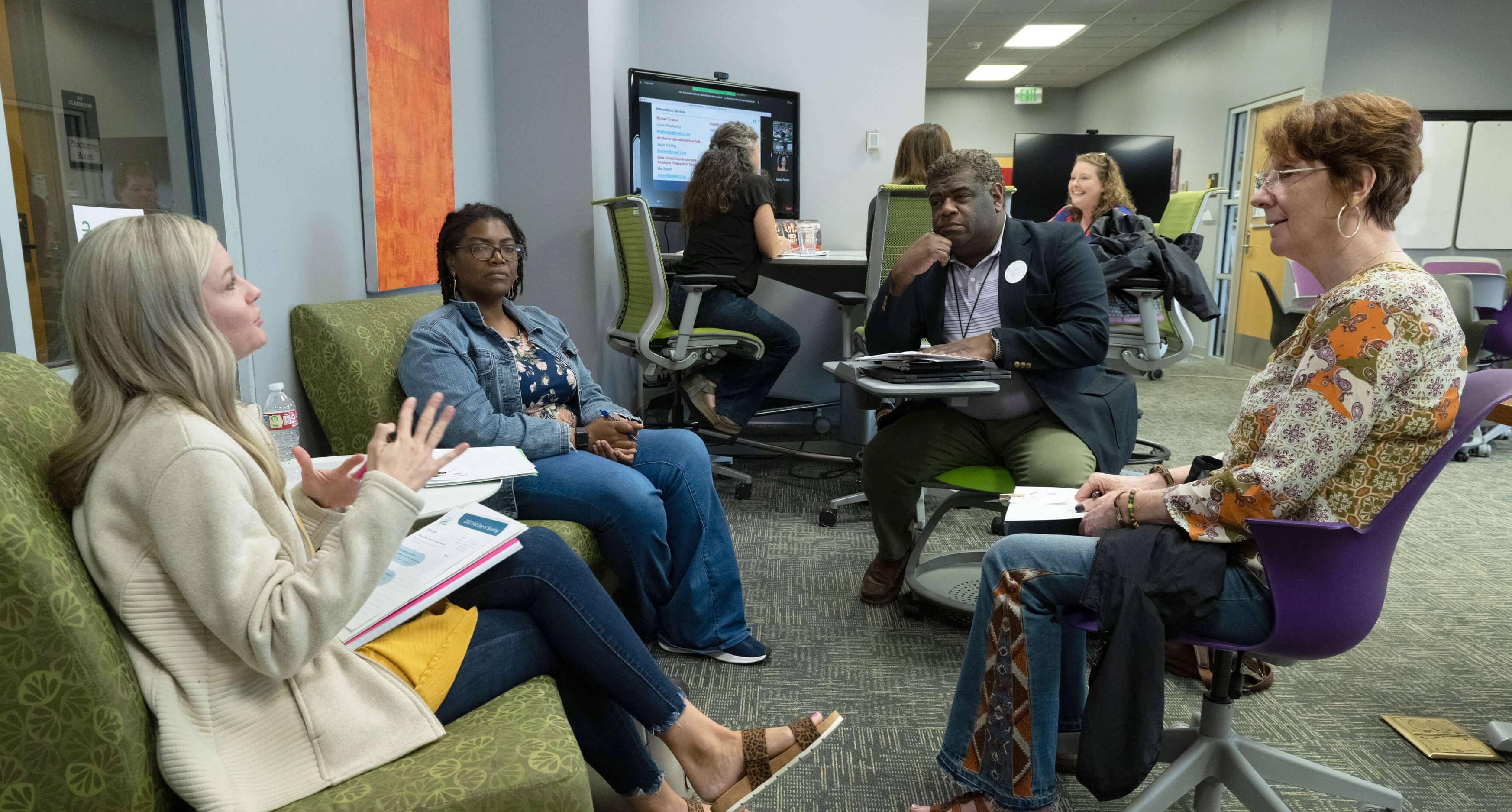 The Frances A. Karnes Center for Gifted Studies hosted its annual Day of Sharing for Teachers on Saturday, Sept. 10 in the Center for Faculty Development at The University of Southern Mississippi (USM).
Teachers of gifted students from 28 different schools across the state gathered to hear speakers from the Mississippi Department of Education (MDE), USM School of Education, World Class Teaching Program at USM and the Karnes Center.
"It was so wonderful to host our Day of Sharing in person again this year," said Dr. Heather Houston, director of the Karnes Center. "What started in 1982 as an opportunity for teachers of gifted students to come together to exchange ideas and gain inspiration has grown into one of our favorite events annually. During the COVID-19 pandemic, we connected through a virtual format. There's just something special about the creativity and energy that flows when we're together in the same room though, so it was good to be back!"
Teachers earned continuing education units for attending. The sessions covered a variety of topics relevant to gifted educators, including service learning, collaboration and leadership strategies, National Board Certification, teacher effectiveness and gifted regulations.
"The Day of Sharing is a great opportunity for gifted teachers to collaborate with their colleagues to enhance their toolbox in developing metacognitive skills of intellectually gifted and talented youth," said Mat Sheriff, MDE's state gifted coordinator.
MDE's gifted support specialist, Lorie Sisk, also presented to the group on creative ideas for meeting gifted outcomes.
"It was so great to see teachers enjoying making new connections with each other, along with the presenters and staff in attendance," Sisk said. "Days like that fill me with excitement knowing we were able to invigorate educators who serve the gifted children of Mississippi!"
The Karnes Center was established in 1979 through the efforts of Dr. Frances A. Karnes to bring the educational needs of gifted students in Mississippi to the forefront of educational policy development through advocacy, research and provision of services for high-ability students. Hosting the annual Day of Sharing remains central to the Center's mission by providing teachers of gifted students with access to the most advanced teaching methods and an exclusive community of educators with shared goals, experiences and challenges.
"Sometimes I feel isolated being the only teacher of the gifted on my campus, so it was amazing to feel connected to a community," said Patrick Quinnelly of the Lamar County School District.
Plans are already underway to ensure next year's event provides teachers of gifted students with new information and inspiration to take back to their classrooms. For more information about the Karnes Center and their upcoming events, visit Karneskaleidoscope.blog.