USM School of Education Earns Reaccreditation for Dyslexia Therapy Degree
Wed, 07/06/2022 - 02:37pm | By: Karelia Pitts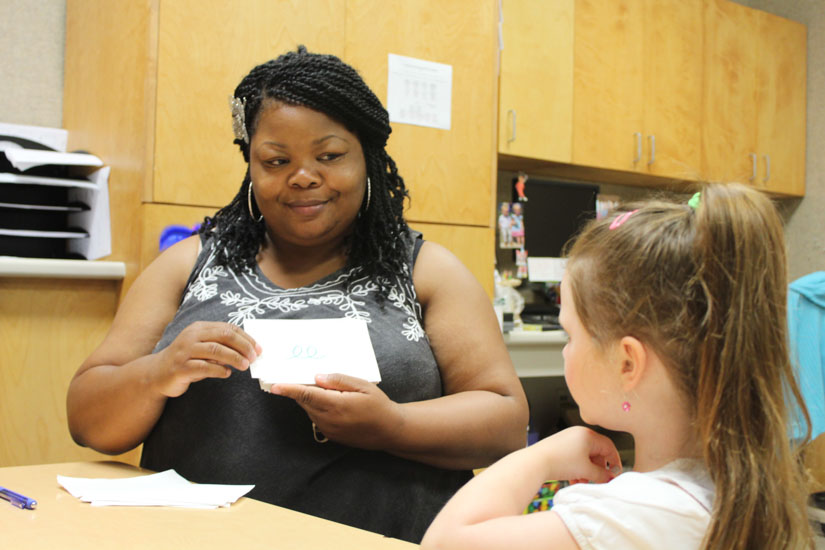 The University of Southern Mississippi (USM) School of Education, in partnership with the DuBard School for Language Disorders, has earned reaccreditation for the Master of Education in dyslexia therapy degree for five years from the International Dyslexia Association (IDA). Southern Miss is one of only 24 institutions in the nation that possess IDA accreditation.
"As we fulfill our university's founding mission to train exemplary educators, it is crucial that we prepare them to effectively teach students with reading difficulties," said Dr. Trent Gould, dean of the College of Education and Human Sciences. "IDA's renewed accreditation of our M.Ed. in dyslexia therapy echoes our commitment to the highest knowledge and practice standards for teachers. We are proud of the ways Southern Miss faculty and staff collaborate across disciplines to offer this innovative program so that our graduates can empower youth to overcome learning challenges."
Graduates of IDA-accredited educator preparation programs are proven to have engaged in rigorous, standards-based preparation designed to promote the mastery of the principles and practices of structured literacy, the science of reading, and IDA's research-based Knowledge and Practice Standards for Teachers of Reading.
USM's renewed credential includes "Accreditation Plus," a designation awarded to programs that receive IDA accreditation and also produce educators who have engaged in intensive supervised practicum experiences that are sufficiently designed and staffed to promote applied mastery of the principles and practices of structured literacy in the service of preventing reading failure and remediating off-track readers with profiles characteristic of dyslexia.
Since the degree's establishment at USM in 2014, over 70 students have graduated from the dyslexia therapy M.Ed. program, with a new cohort of Golden Eagles starting in summer 2022. Over the course of six semesters, students learn from faculty in the School of Education and clinical staff from the DuBard School for Language Disorders in the College of Nursing and Health Professions, in addition to completing 700 supervised practicum hours.
"We have seen the DuBard Association Method® successfully used to serve children with dyslexia for decades. The IDA reaccreditation of the M.Ed. in dyslexia therapy further confirms that success," said Dr. Missy Schraeder, DuBard School director. "We are very proud of this program and the direct impact we are seeing in our local schools with the addition of dyslexia therapists."
For more information about the USM School of Education, visit usm.edu/education.