Jonathan Jones Named Entrepreneur of Year by USM College of Business and Economic Development
Tue, 11/08/2022 - 11:09am | By: Van Arnold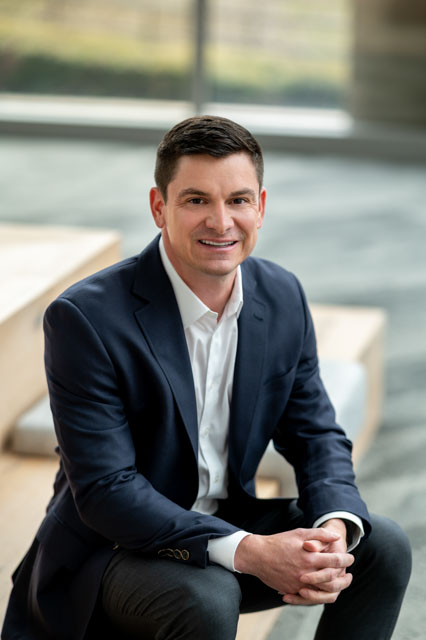 Jonathan Jones, Chief Executive Officer of private equity firm Jones Capital, has been selected as the 2022 Boardman Distinguished Entrepreneur of the Year by the College of Business and Economic Development at The University of Southern Mississippi (USM).
Jones will be formally recognized during a luncheon set for Nov. 17 at the Trent Lott National Center on USM's Hattiesburg campus. Those planning to attend are asked to RSVP at this link: https://usmforms.formstack.com/forms/eoty
As the company's CEO, Jones' guidance, philosophies, and values drive Jones Capital's culture and strategy. He joined the company in 2003 after earning a Bachelor of Accountancy from the University of Mississippi. Jones worked his way from assistant controller to CEO, as he helped establish a broader vision for the company's future.
Under his leadership, Jones Capital has grown to become more acquisitive and now includes a wide range of middle-market operating companies and direct real estate investments. Jones Capital has headquarters in Hattiesburg, Miss., and Houston, Texas.
Jones employed a baseball analogy to describe the company's impressive trajectory.
"I am humbled to receive the Entrepreneur of the Year award from The University of Southern Mississippi," said Jones, a native of Sandy Hook, Miss. "At Jones, we strive to hit a 'single" every day. Our company appears to have grown rapidly, when in fact, we've just been disciplined toward growing a small amount each and every day and thankfully, seeing many of those 'singles' develop into doubles and even triples. Being honored with this award is a testament to the tenacity of my team."
Dr. Bret Becton, Dean of USM's College of Business and Economic Development, points out that the college began recognizing outstanding entrepreneurs more than two decades ago to spotlight entrepreneurship as an academic endeavor and provide students and faculty with real-life examples of entrepreneurship "done the right way."
"Jonathan embodies every criterion we use to select our honoree," said Becton. "He has an unstoppable entrepreneurial spirit, a strategic mindset and passionate vision, a record of impactful and impressive success, a steadfast commitment to innovation, and unquestionable integrity. I would like to congratulate Jonathan Jones on this much-deserved honor and thank him for allowing us to recognize his accomplishments."
Jones Capital began as a family business with a simple mission: to help communities, provide jobs, and enhance lives. Today, Jones carries on that mission by being a growth-oriented, value-added capital partner to businesses and management teams that share the firm's common values and vision for long-term, sustainable growth that benefits all stakeholders – customers, communities, employees, and shareholders.
Among his numerous awards and honors, Jones was named A Top 40 Under 40 by the Mississippi Business Journal in 2009; a Top 50 in Mississippi by the MBJ in 2019, and the 2016 Ernst and Young Entrepreneur of the Year for Diversified and Industrial Products.
Jones currently serves as one of five members selected to be on the executive team for the Governor's Commission for Economic Recovery. The group works with other business leaders to help advise Gov. Tate Reeves on how to get the state rejuvenated in the aftermath of COVID-19.
Jones and his wife, Paula, have two children – Jules (8) and Thomas (4).
The Entrepreneur of the Year event is sponsored by the late Joseph Boardman Jr., a 1953 graduate of Southern Miss, who majored in marketing. A past president of the Southern Miss Alumni Association and former member of the USM Foundation Board, Boardman also served 18 years on the Harrison County Development Commission.