USM Esports Enjoys Successful Spring 2022 Semester
Mon, 05/02/2022 - 14:08pm | By: David Tisdale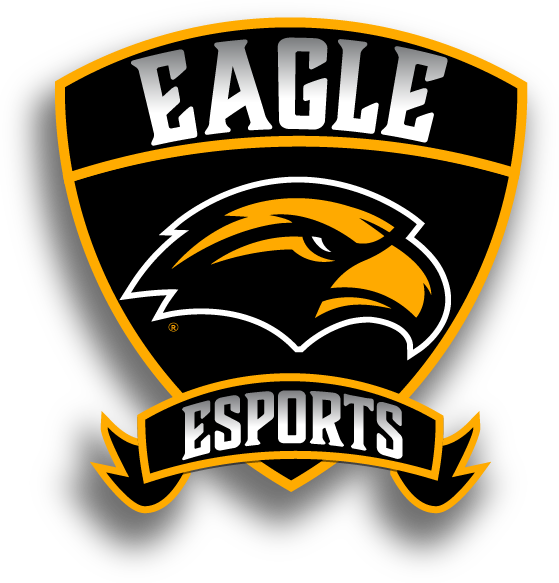 The University of Southern Mississippi (USM) Eagle Esports program had another successful run during the spring 2022 semester.
Rainbow 6 Siege Team secured its second consecutive post-season bid in March, while teams Overwatch and Rocket League won their regular season division championships and entered the post-season tournament as the #1 seeds for their respective titles. This marks four regular season championships for USM esports this year alone, while Team Overwatch will be aiming to defend their overall grand championship from the fall semester.
Rocket League and Overwatch won regular season titles as well as reaching post-season play, along with Rainbow 6, which marks three consecutive semesters of teams in post-season for Eagle Esports.

Overwatch, Rocket League and Rainbow 6 have also qualified for their respective national tournaments and will be competing for USM's first national titles in esports during the month of May.
For information about USM Esports, visit www.usm.edu/esports.