Catching Up With Laura Laughlin, Director of USM Fraternity and Sorority Life
Fri, 07/29/2022 - 03:54pm | By: David Tisdale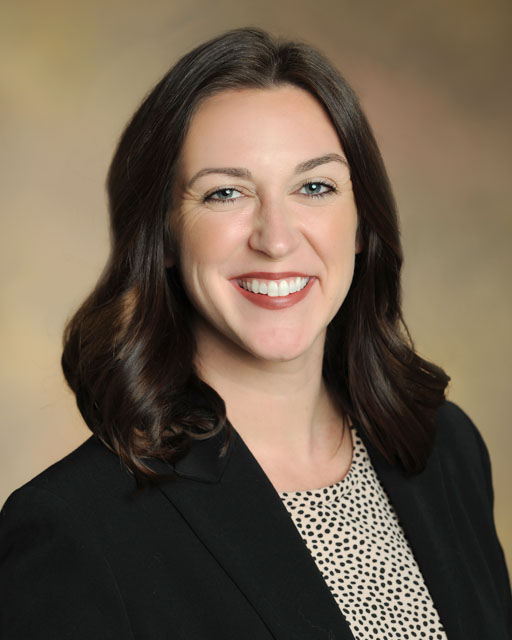 Southern Miss Now recently caught up with Laura Laughlin, director of Fraternity and Sorority Life (FSL) at The University of Southern Mississippi (USM) to chat with her about her duties in this role, the achievements of students in USM's fraternities and sororities, her goals as director, and why students should consider membership in one of the university's chapters.
SMN: When did you take on the role of director of FSL?
LL: I served as interim director of Fraternity and Sorority Life in 2019 and started the role full time in January 2022.
SMN: What are your primary responsibilities in this position?
LL: Providing oversight and direction to the fraternity and sorority community, increasing interest and membership, and improving the overall fraternal experience at Southern Miss.
SMN: What are some goals/initiatives you started when you took over, and what is their status today?
LL: We increased interest in membership through partnerships with offices in enrollment management. The office and our students have been much more visible on campus and at events for prospective students. That hard work is paying off in in the interest we're seeing from new and continuing students. There is always more work to be done to communicate the value of fraternity and sorority membership, but we're off to a great start!
Improving alumni confidence and engagement with the community is also an important objective; we've worked to build relationships with chapter advisors this semester and want that to continue. Our office also plans to expand that engagement to other FSL alumni. Alumni of the experience can expect outreach and events this fall specifically geared to them.
Creation of a long-term strategic plan to ensure continued growth and success is another priority. Our staff wants to make sure our operations are smooth, and plans are put in to place ensuring future team members are just as successful. A lot of work this semester has been behind the scenes in organizing and structuring the office.
SMN: What are some superlatives of Fraternity and Sorority Life during your time as director of which you are most proud?
LL: Our office staff and students attended more than 20 local and regional enrollment management events; we sent over 7,000 direct mail marketing pieces to prospective Southern Miss students and families; we awarded four scholarships to Southern Miss undergraduates who attended UIFI (Undergraduate Interfraternity Institute) in Indianapolis, Indiana, a national leadership development program; and we created the inaugural Fraternity and Sorority Life Advisory Council (FSLAC) to provide strategic direction for the community.
SMN: How does your own experience being a member of a sorority inform your work as director? What are memorable experiences/impacts from your time in college as a member of your sorority that shaped your life positively?
LL: When I reflect on my undergraduate membership, I think of an experience that allowed me to learn, develop integral life skills, and build a lasting network. I'm not sure, however, that I knew all of that at the time. In my work now, I try and help students understand what their Southern Miss experience is giving them as they're living it. If students can be led to make meaning of their experiences while they're in college, they'll be better prepared for life after they graduate. The same chapter advisors who invested in members when I was in school continue to serve their chapters. They've all taught me a valuable lesson about service and dedication to organizations you believe in.
SMN: What are the biggest changes in fraternity/sorority life, not just at USM but across the country, in the last several years, or since you were an undergraduate? What changes, if any, do you see in the future?
LL: Membership in fraternities and sororities is more inclusive, diverse, and accessible now than it was when I was in college, and I hope that good work continues - indeed, it must, for the experience to remain relevant. That means continuing to be critical of our programs, processes, and services to understand the extent to which they do or don't serve all our students. If we do this, fraternity and sorority life will continue to be set apart as a premiere student development experience.
SMN: What's your pitch to someone for them to consider being a member of a sorority or fraternity at USM?
LL: Fraternity and sorority life is transformative. Membership can provide growth, connection, and empowerment throughout college and long after. College students have a lot of options when they get to school. We believe that fraternity and sorority membership is special because, when done well, it makes people better people and lasts for a lifetime.
SMN: What are your thoughts on working with new USM Interim President Dr. Joe Paul?
LL: I sat in then Vice President for Student Affairs Dr. Joe Paul's office my junior year and asked him what I needed to do to be him one day. As always, he gave me good advice. I'm really looking forward to working for him now as a professional staff member, even for a brief amount of time. My Southern Miss story feels full-circle these days!