USM Recognizes Faculty, Students with Innovation Awards
Mon, 05/09/2022 - 16:33pm | By: Van Arnold
Seven faculty members and one graduate student earned special recognition during the 2022 Innovation Awards ceremony held Friday, May 6 at The University of Southern Mississippi's Hattiesburg campus.
The Innovation Awards, a long-standing tradition at USM, recognizes extraordinary research contributions by faculty, staff, and graduate students. The recognition was held in conjunction with the Faculty Staff Awards program.
"Each of these award winners is nominated by their peers for advancing knowledge in their field in meaningful and innovative ways and supporting the overall research endeavors. We are proud to honor each of these faculty, staff, and graduate students' contributions to Southern Miss," said Dr. Gordon Cannon, Vice President for Research at USM.
---
2022 Innovation Awardees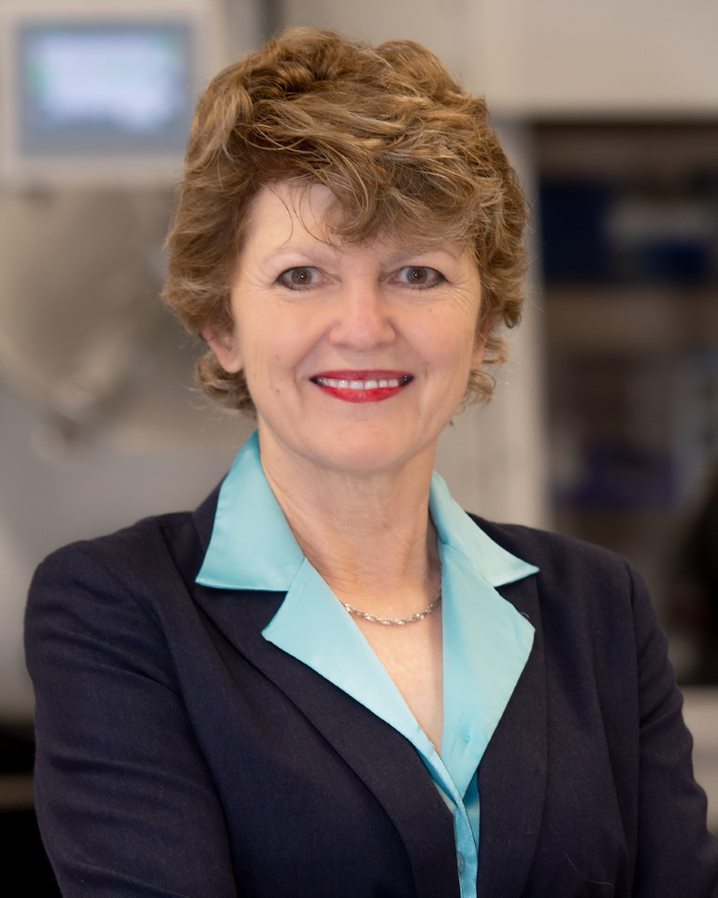 APPLIED RESEARCH AWARD
Dr. Sarah E. Morgan, Professor and Associate Director in the School of Polymer Science and Engineering
The Applied Research Award honors a faculty member who has employed the results of basic research to solve specific scientific or social problems or to serve pragmatic purposes such as the practical implementation of research, or to suggest system or policy changes in his/her research area.
Dr. Sarah Morgan is Bennett Distinguished Professor and Associate Director of the School of Polymer Science and Engineering at The University of Southern Mississippi. She joined the university in 2003 after a 14-year career at GE Plastics in engineering thermoplastics, where she held technical and managerial positions at GE locations around the world. Morgan's research bioinspired polymers for biomedical applications and nanocomposites for sustainable materials applications. She is equally passionate about polymer education and development of the next generation of scientists and engineers. Her research is funded by NSF, NIH, DoD, and industrial partners. Morgan is Science Director of the state-wide Center for Emergent Molecular Optoelectronics funded by NSF, and PI of the multi-investigator Multifunctional Materials to Address Military Engineering research collaboration with the U.S. Army Corps of Engineers. Morgan is a Fellow of the American Chemical Society in 2020 and recipient of The Society of Plastics Engineers Education Award.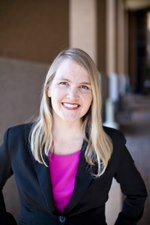 ACADEMIC PARTNERSHIP AWARD
Dr. Rebecca Tuuri, Associate Professor of History in the School of the Humanities
The Academic Partnership Award honors a faculty member who has pioneered or sustained innovative partnerships between The University of Southern Mississippi and other institutions or groups (including but not necessarily limited to businesses, state and federal agencies, professional associations, community groups or nonprofit organizations).
Dr. Rebecca Tuuri is an associate professor of history, co-director for the Center for the Study of the Gulf South, and a faculty affiliate of the Center for Black Studies at the University of Southern Mississippi. She also serves on the boards of the Gulf South Historical Association, the Mississippi Historical Society, the Mississippi Encyclopedia, and is the Mississippi State Scholar for the traveling Smithsonian exhibition Voices and Votes: Democracy in America. This past year, she served as local arrangements and program chair for the annual Mississippi Historical Society conference, held at USM, and worked to strengthen ties between the university, the Historical Society, and the local community. She also has worked to build bridges between the university, state organizations, and local community leaders through conducting field trips, inviting guest speakers, and implementing service-learning in her courses and delivering over thirty public history lectures around the state.
BASIC RESEARCH AWARD
Dr. Yanlin Guo, Professor of Cell Biology in the School of Biological, Environmental & Earth Sciences
The Basic Research Award honors a faculty member who has conducted systematic research to advance general knowledge, understand phenomena or build theories through her/his research and built the rubric of his/her research.
Dr. Yanlin Guo is a professor of cell biology. He received his Ph.D. in Biological Sciences from the University of Texas at Austin in 1996. He was a postdoctoral fellow at University of Pennsylvania School of Medicine from 1996 to 1999. Dr. Guo was employed as a Research Assistant Professor in the Sol Sherry Thrombosis Research Center at Temple University School of Medicine from 1999 to 2004 where he studied vascular biology. He joined the Department of Biological Sciences at USM in 2004. His research projects utilize mouse embryonic stem cells as a model system to investigate the molecular mechanisms that control stem cell differentiation and the development of innate immunity. His research has been funded by the National Institutes of Health. Dr. Guo has published fifty-five papers, including original research articles and invited reviews, that have been cited more than 2000 times. He regularly serves as a reviewer for twenty-five journals in the areas of cell and molecular biology.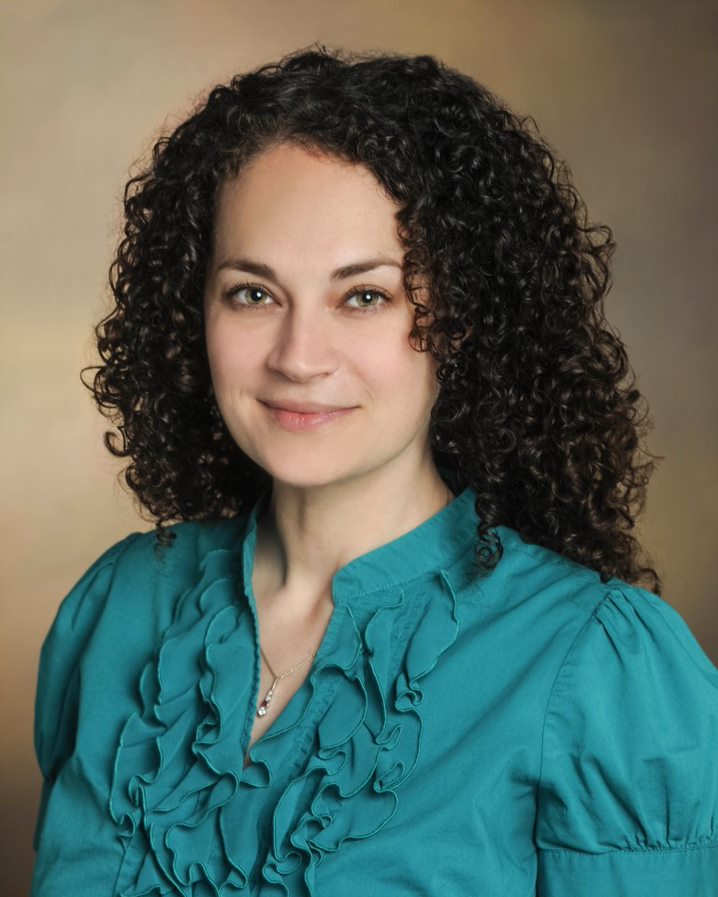 CREATIVE RESEARCH AWARD
Dr. Jennifer L. Lemacks is an Associate Professor in the School of Health Professions and Associate Dean for Research in the College of Nursing and Health Professions.
The Multidisciplinary Awards honors a faculty member who is a pioneer in cross-disciplinary research collaboration to identify innovative solutions or intellectual accomplishments that extend beyond their field.
Dr. Jennifer L. Lemacks is an Associate Professor in the School of Health Professions and College of Nursing and Health Professions Associate Dean for Research. She is a registered and licensed dietitian, and serves as co-director of the Mississippi INBRE Community Engagement and Training Core and director of the Telenutrition Center. Her research is driven by a passion to reduce preventable chronic disease disparities in underserved populations. She has worked with multi-disciplinary faculty, students and community organizations to implement externally funded projects. She is creator of the Mississippi INBRE Outreach Scholars program that engages students in an integrated community research, service and outreach summer program. Dr. Lemacks has worked with a community-based organization to launch the new Open Arms Healthcare Center Community Health Solutions site in Hattiesburg which is a community-academic partnership to address the primary prevention care gaps in the Pine Belt community.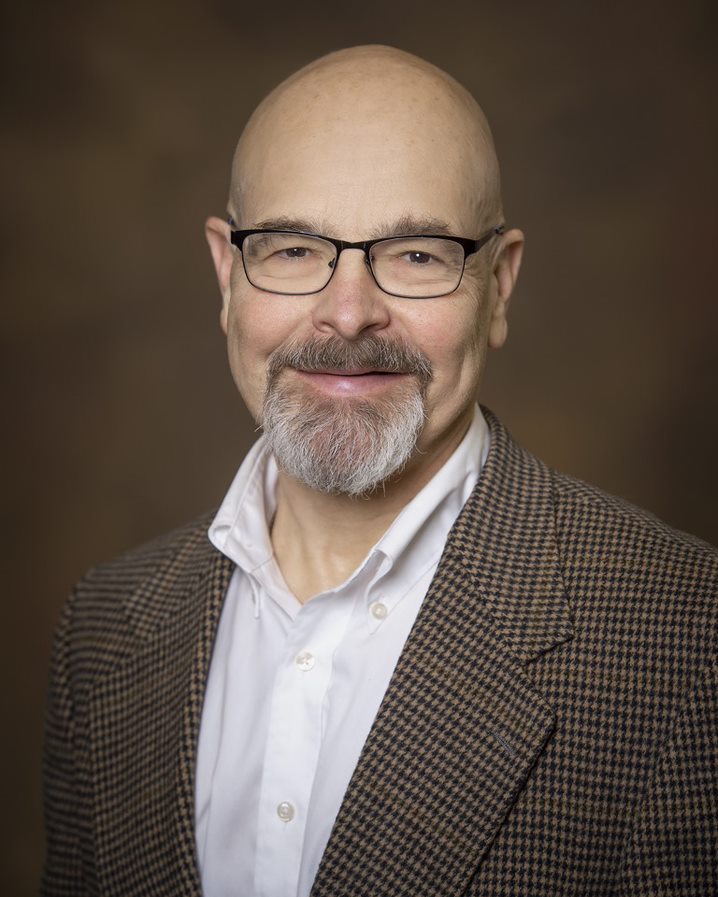 RESEARCH ADVOCATE AWARD
Dr. Sam Bruton, Director of Research Integrity and Professor of Philosophy in the School of Humanities
The Research Advocate Award honors an administrator or staff member who has made significant contributions to fostering research at The University of Southern Mississippi.
Dr. Samuel Bruton is a Professor of Philosophy, having come to USM in 1998. Since 2012, he has served as the Director of the Office of Research Integrity, where he has oversight responsibilities over the University's IRB, IACUC, annual FCOI disclosure, and research ethics training. He is also USM's Research Integrity Officer. He publishes on research ethics and other topics in applied ethics. His current research includes an NSF funded project on COVID's impact on academic research practices and a Lucas grant funded project on citation ethics. He also serves as associate editor for Science and Engineering Ethics. He regularly teaches a variety of philosophy classes including ethics, critical thinking, and philosophy of law, and he regularly conducts research ethics workshops for various constituencies around campus.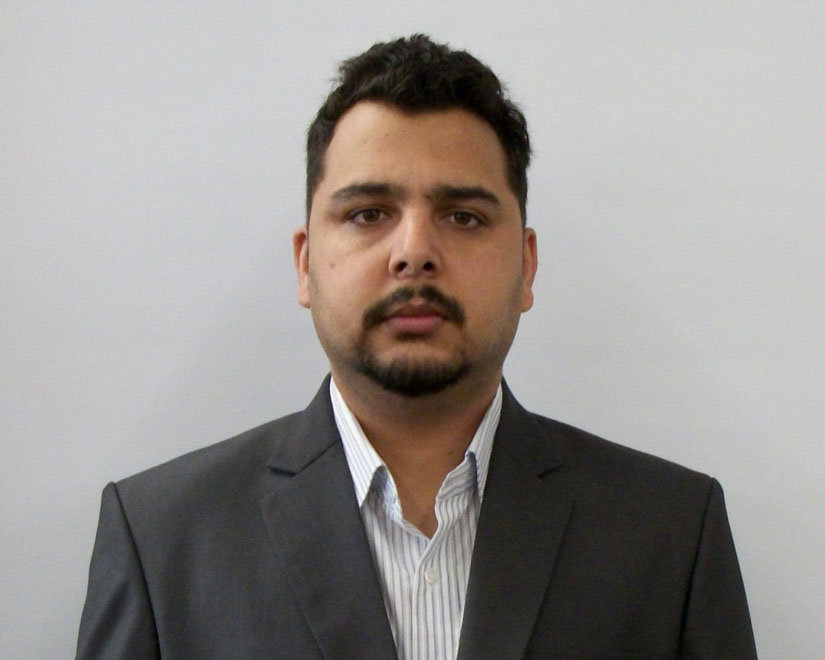 GRADUATE STUDENT RESEARCH AWARD
The Graduate Student Award recognizes a graduate student who has demonstrated exemplary scholarly or creative achievement. Documentation of outstanding accomplishment is required from each nominee.
Surendra Raj Sharma is a Graduate student pursuing a Ph.D. in Biological Science at the University of Southern Mississippi's School of Biological, Environmental, and Earth Sciences (BEES). He joined Dr. Shahid Karim's Lab in the spring of 2018. He works on different aspects of tick biology and how they are successful in transmitting a range of pathogens as well as causing allergies to humans and animals. The overall goal of his research is to characterize tick and host-associated factors linked to the induction of Alpha-Gal Syndrome or Red-meat allergy. In the last 4 years, he has published five peer-reviewed research articles as first author or first co-author. In addition to that, he has also presented more than nine papers at scientific conferences. Moreover, he has been assisting, guiding, and mentoring undergraduates in their thesis work as well as teaching BSC 251 Lab courses for undergraduates at USM.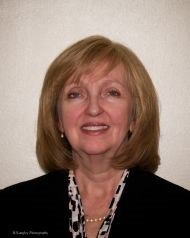 LIFETIME RESEARCH AWARD
The Lifetime Achievement Award honors a senior faculty member whose scholarly or creative career has made an extraordinary and significant impact on their discipline, as perceived not only by our university's faculty community, but also by other members of that profession.
Because health changes prompt adult learning, Dr. Hill's research focuses on adult health learning and health literacy. She has contributed 95 publications to the literature and published in adult education, qualitative research, higher education, and pharmacy education. Her work has been cited more than 1000 times in North/Central America, Europe, Asia, Africa, Middle East, and Australia. She teaches a variety of courses and has chaired more than 60 dissertation committees. She received the Okes Award for Outstanding Research in Adult Education in 2015 from the American Association of Adult and Continuing Education (AAACE). She was inducted into the International Adult and Continuing Education Hall of Fame (2018) and received the Career Achievement Award from the Commission of Professors of Adult Education (2021). Dr. Hill is co-editor of Adult Learning, the practitioner-oriented journal of AAACE. At Southern Miss, Dr. Hill was 2020-21 President of Faculty Senate and is an IRB member.