USM Accounting Professor Named State's Top Educator by MSCPA
Tue, 12/13/2022 - 03:57pm | By: Van Arnold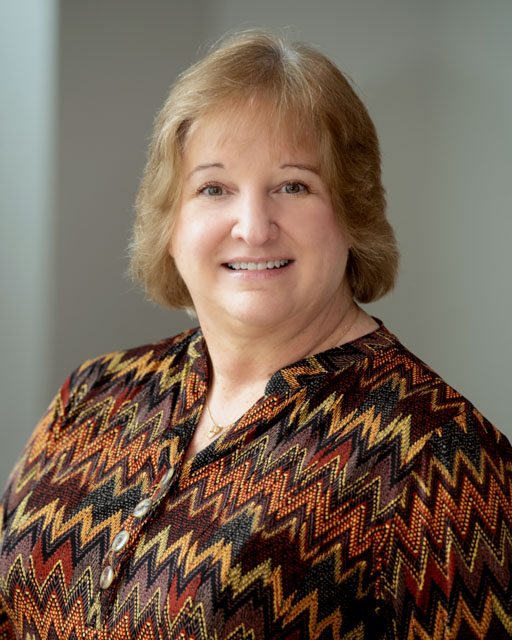 Dr. Nell Adkins, Associate Professor of accounting at The University of Southern Mississippi (USM), has been named Outstanding Educator for 2023 by the Mississippi Society of Certified Public Accounting's (MSCPA) Awards, Education and Scholarship Committee. Only one accounting educator in Mississippi receives this distinguished award each year.
Adkins, who was nominated by her peers at USM, was honored at the MSCPA Accounting Education Conference in October. Former student Kayla Jo Martin wrote a letter of recommendation on Adkins' behalf and attended the conference alongside several members of the USM accounting faculty. Adkins will be further recognized at the MSCPA's Annual Convention in June 2023.
"I am very honored to be the recipient of this award. However, no one receives this award without the support and friendship of great colleagues like the ones I have here in the USM School of Accountancy. I thank them for their tireless work on behalf of our students," said Adkins.
Adkins earned her undergraduate and master's degrees from USM and her doctorate at Florida State University. She has served the University, the College of Business and Economic Development, and the School of Accountancy in myriad ways, including as Faculty Senator, Graduate Council member, chairperson/member of faculty search, curriculum, and scholarship committees.
She has served as a faculty mentor, and has participated in student recruitment, retention, and placement. She teaches in the graduate (tax entities) and undergraduate (Intermediate, Principles) accounting degree programs.
Adkins is a member of the American Institute of Certified Public Accountants, the American Accounting Association, and the MS Society of CPAs. She is licensed to practice in Mississippi and Alabama.
"Dr. Adkins is most deserving of this award and the recognition. Her commitment to student success and learning is second to none," said Dr. Blaise Sonnier, Director of USM's School of Accountancy. "In addition, she is always a willing volunteer to take on service obligations and tasks to keep our accounting program at the top of its game."
Founded in 1920, the Mississippi Society of Certified Public Accountants (MSCPA) is the largest professional organization serving the needs of Mississippi CPAs and aspiring CPAs. With a membership of more than 2,700, the MSCPA represents the majority of Mississippi CPAs in public practice, business & industry, government, and education. We support our members through a variety of education, networking, leadership, and volunteer initiatives.