Out of the Darkness Walk Raises More than $10K
Wed, 04/13/2022 - 01:06pm | By: David Tisdale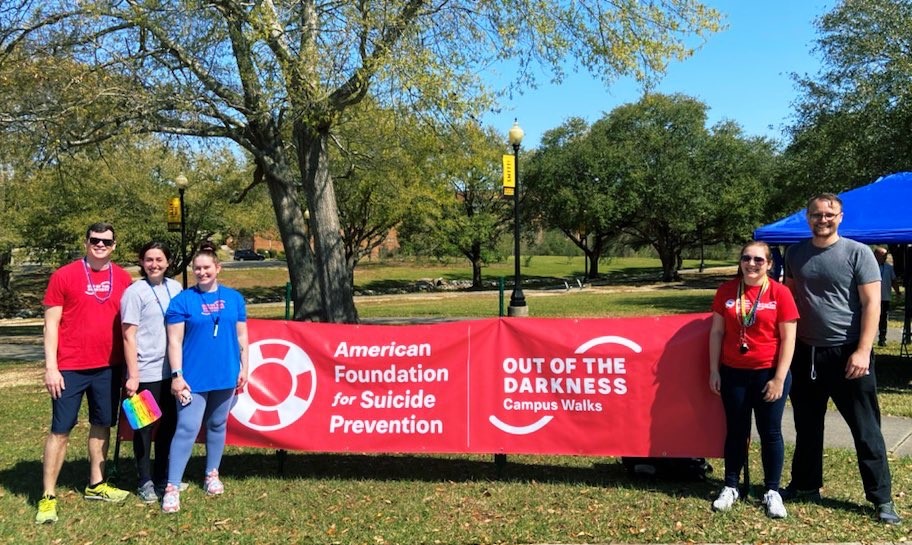 The University of Southern Mississippi (USM) School of Psychology raised more than $10,000 for the American Foundation for Suicide Prevention (AFSP) with its annual Out of the Darkness Walk, held March 26 at the Bruce and Virginia Wilgus Fitness Trail on the Hattiesburg campus.
The event, organized by USM School of Psychology students, faculty, and staff, supports the AFSP's education and support programs and its goal to reduce the annual U.S. rate of suicide 20 percent by 2025.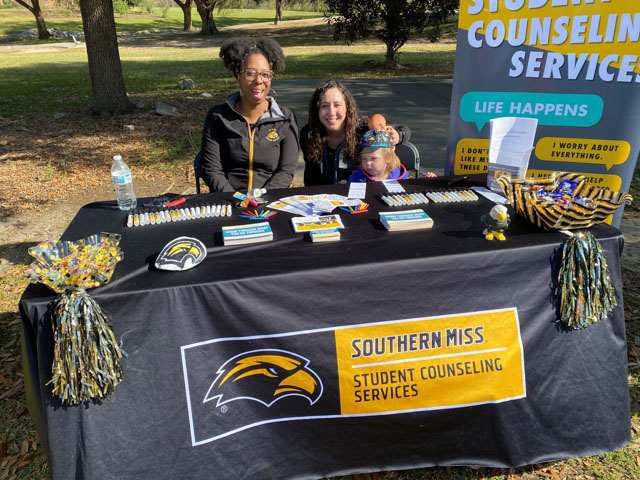 Morgan Buerke, a doctoral student in the School of Psychology's Clinical Psychology Program who served as coordinator for this year's walk, praised the turnout from the campus and local communities. Participants representing USM Student Counseling Services, the USM Center for Behavioral Health, a local team for parents and survivors of those who died by suicide, the Spectrum Center, and the USM Wesley Foundation joined others for the walk, Buerke said, adding that the event also included a performance by the on-campus dance group Chaotic Movement and almost 400 cookies provided by Insomnia Cookies for the walkers.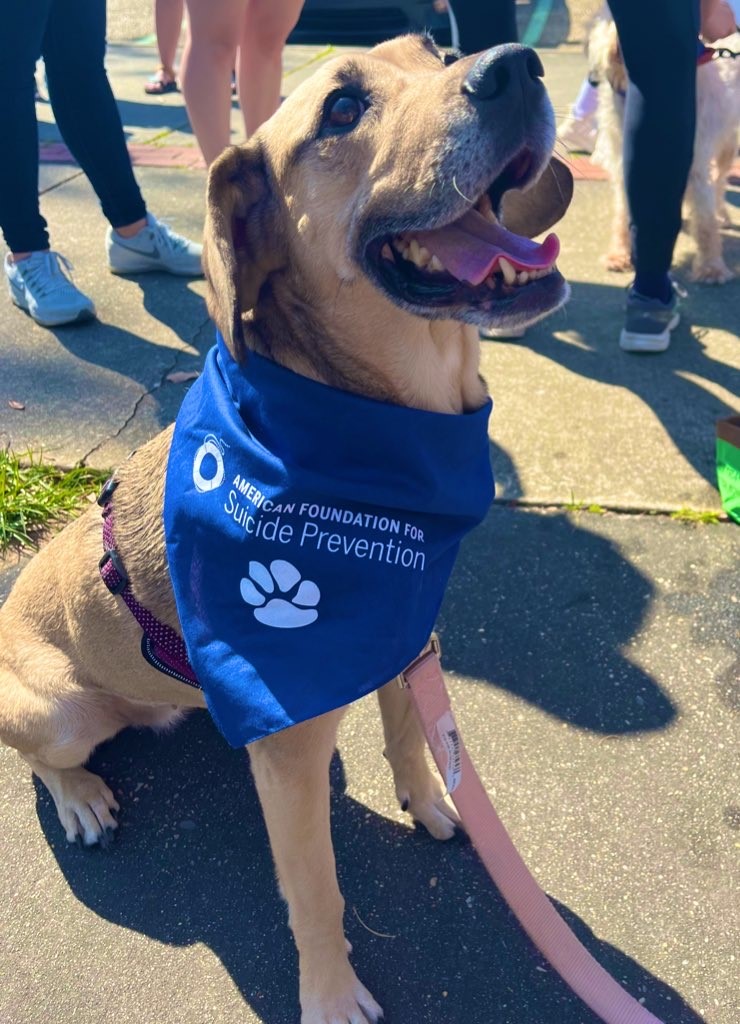 "We had 169 participants sign up, but even more ended up walking," Burke continued. "We also had a few dogs join the band of walkers. Overall, we ended up raising over $10,000 ($10,620)."
For information about the AFSP, visit http://afsp.org/usm. If you are in crisis, please call the Suicide Prevention Lifeline at 1-800-273-TALK (8255), or text TALK to the Crisis Text Line at 741741.