Southern Miss Student Earns Statewide Public Relations Scholarship
Mon, 07/11/2022 - 15:36pm | By: Ivonne Kawas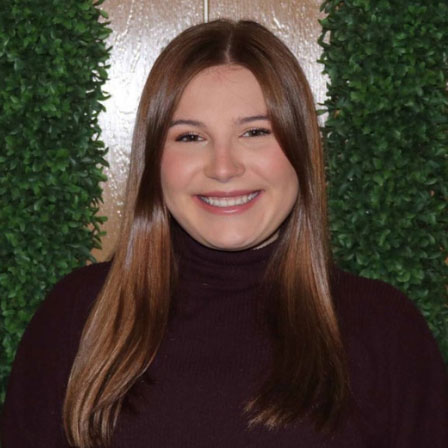 Chloe Lane, a native of D'Iberville, Miss. and public relations major at The University of Southern Mississippi (USM), has been awarded the 2022-23 College Public Relations Association of Mississippi (CPRAM) Scholarship award.
Each year, to encourage the growth and professional development of students, CPRAM awards $1,250 to select high school, select community college, and undergraduate students attending a four-year institution. These students go through a lengthy application process, including a 500-word essay and three letters of recommendation.
As a first-generation student, Lane is eager to find opportunities that expand her knowledge and allow her to keep doing what she loves most — sharing people's stories.
"I'm a first-generation student who strives to continuously learn more," said Lane. "The public relations field quickly taught me that my favorite thing to learn about is people — their stories, backgrounds, passions — everything that makes someone who they are."
Lane commends her professors at USM for not only equipping her with the knowledge needed to succeed in the field, but more importantly, for inspiring her to pursue her dreams.
"I'm so thankful for my professors at USM for teaching me so much more than just how to write a news feature or a press release," she Lane. "I've learned how to build meaningful relationships, to stand for what I believe in, and to relish the fact that there is no dream or passion too large to chase after."
Lane is a student in USM's Honors College who is actively involved in many areas and organizations on campus. She is a Luckyday Citizenship Scholar, a campus tour guide in the Office of Admissions, vice president of retention and events of Eagle Connection, and a member of Phi Kappa Phi, PRSSA, and Kappa Delta sorority. During her time at Southern Miss, she has maintained a 4.0 GPA and successfully completed several internship experiences, including one with Channel Control Merchants. She plans to continue her education at the graduate level after she graduates in the spring of 2023.
"At the end of the day and in the years ahead, all I hope for is to be a voice for the people in whatever capacity that may come my way," Lane added. "I love people, I love creating, and I love Southern Miss. As always, Southern Miss To The Top!"
Dr. David Davies, professor and academic advisor, praises Lane for her hard-work, determination, and unwavering drive that extends beyond the classroom.
"Lane is an outstanding student who works incredibly hard, not simply to fulfill class requirements, but also to pursue extracurricular activities that serve her goal of becoming a public relations professional," said Dr. Davies. "She's amassed a significant amount of internship experience, which will serve her well once she enters the job market. We can't wait to see what she does once she graduates!"
In addition to Lane, winners of the CPRAM Scholarship for the 2022-22 academic year also include Chloe Newton of Mississippi College and Zakhia Taylor of Itawamba Community College, who will be attending the University of Mississippi in the fall.
---
About CPRAM
The College Public Relations Association of Mississippi (CPRAM) is a consortium of public relations professionals employed at Mississippi's public and private colleges and universities, as well as affiliated education agencies. For more information visit, cpram.online