USM Expands Teacher Residency Program and Hires Director
Tue, 07/19/2022 - 10:10am | By: Karelia Pitts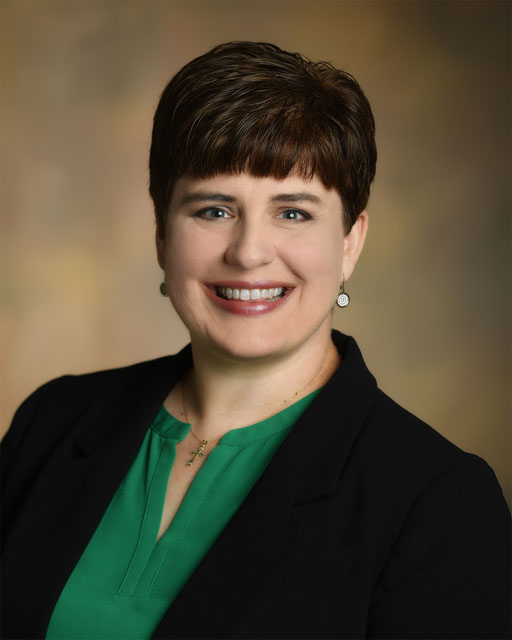 Since fall 2019, The University of Southern Mississippi (USM) College of Education and Human Sciences has seen great success with the Golden Eagle Teacher Residency program for undergraduate students. This summer, the School of Education launched a graduate-level component with support from a $2-million grant from the Mississippi Department of Education (MDE) and added a director of teacher residency to oversee both pathways for aspiring educators.
Hired for this newly created role, Andrea Krell will help USM scale up both residency programs to supplement ongoing initiatives addressing the state and national teacher shortages.
"We are thrilled to bring Andrea on board as we increase opportunities for pre-service teachers to enter local K-8 classrooms and work alongside mentor teachers to put their textbook learning into practice," said Dr. Trent Gould, dean of the College of Education and Human Sciences. "Her passion for mentoring in-service teachers, as well as teacher residents, coupled with her educational leadership experience make Andrea a great fit to lead our programs during this exciting season of growth."
Under guidance from the National Center for Teacher Residencies and supervision of faculty in the USM School of Education, three cohorts of undergraduate students have served as teacher residents while completing their bachelor's degrees at Southern Miss to date. Compared to a traditional 12-week student teaching experience that covers only a portion of the ongoings in a school, teacher residents experience a full school year in an elementary classroom.
This fundamentally different approach to training teacher candidates allows graduates to enter their first full-time jobs with invaluable preparation and a true understanding of what it takes to be an elementary teacher.
"Our completers of the Golden Eagle Teacher Residency program have excelled as in-service teachers and overcome obstacles that can lead traditional new teachers to leave the profession too soon," said Dr. Noal Cochran, associate dean for educator preparation. "Retention numbers for our undergraduate teacher residents have remained high, and we look forward to seeing how our new graduate-level teacher residents will also contribute to meeting educational needs in Mississippi's critical shortage areas."
During the 2022-2023 academic year, eight new master's students participating in the Mississippi Teacher Residency (MTR) program supported by MDE will study at USM. In the past, the alternate route teacher licensure process at USM was limited to preparing secondary educators who teach seventh to twelfth grades.
That will differ for this new cohort of MTR students who will graduate with blended master's degrees that allow them to teach in both elementary (K-6) and special education (K-8) settings. They will be mentored by professional teachers while spending the entire academic year in an elementary classroom. MTR students will also receive full-tuition scholarships, stipends, textbooks and testing fees through the MDE grant.
"Our efforts are focused on preparing exceptional licensed teachers who will be more likely to stay in the profession because they have been trained well and possess an accurate understanding of job expectations," said Dr. Cochran. "As we welcome partnerships with multiple new school districts across south Mississippi this year and next, our service area will grow to accommodate enrollment increases and ensure every student in our state can learn from a great teacher. In her new role, Andrea will be instrumental in directing these efforts for our institution."
Andrea Krell joins the USM College of Education and Human Sciences with over 18 years of experience in education. Since graduating from USM as an Honors College Presidential Scholar in 2001 with a Bachelor of Science in chemistry, she has taught various math and science courses for high schools in Texas, Louisiana and Florida.
In 2017, she earned a Master of Education in educational leadership from Mississippi College, was awarded Madison County District Teacher of the Year and became the assistant principal of Madison Creative Arts Academy in Madison, Fla. Krell's experience as both an educator and administrator will benefit her greatly as she builds relationships with USM's teacher residency partners which include districts from the Mississippi Gulf Coast to the Pine Belt.
For more information about the undergraduate Golden Eagle Teacher Residency program, click here. To learn more about the Mississippi Teacher Residency program, visit mdek12.org/OTL/MTR.