USM Joins Prestigious Carnegie Consortium - CPED
Wed, 07/13/2022 - 04:14pm | By: Karelia Pitts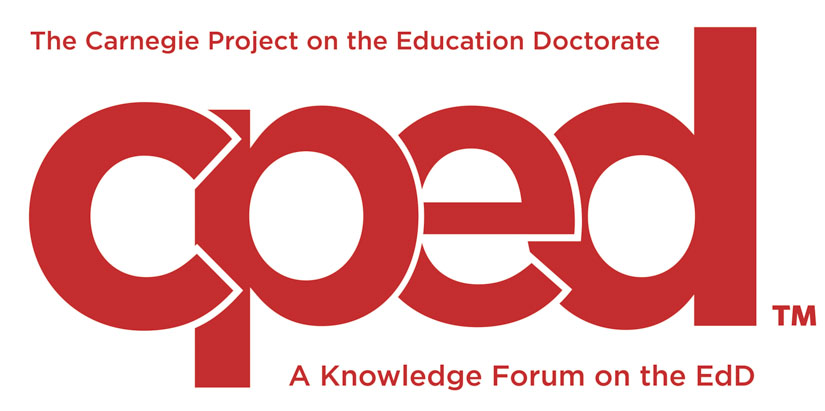 The University of Southern Mississippi (USM) has been accepted into the Carnegie Project on the Education Doctorate (CPED) Consortium, joining more than 125 national and international institutions working together to redesign professional practice preparation in education for the improvement of individuals and communities.
CPED is a grassroots effort of faculty, administrators and practitioners collaborating to strengthen the doctorate in education (Ed.D.) degree. Members seek to better understand the needs of those working in PK-20 educational settings and educational leadership positions to improve the training of scholarly practitioners. Since CPED's creation in 2007, a knowledge forum like none other has emerged for reimagining and moving forward leadership in education. USM was invited to join the Consortium to push CPED's collective work even further.
"We are honored to join CPED as we continue to improve the educational experiences we provide Golden Eagles earning an Ed.D.," said Dr. Holly Foster, assistant professor of higher education and student affairs. "This membership will connect us to a network of accomplished colleagues who are dedicated to student success and high standards of instruction. Opportunities to learn and share with this group will be invaluable as we analyze all aspects of our doctoral programs at USM to make them even better."
USM offers two Ed.D. degree programs: P-12 educational administration and higher education administration. In contrast to USM's Ph.D. program in education, which is designed for training academic researchers and future college professors, the Ed.D. programs focus on training educational practitioners to connect research to application. Rigorous coursework and capstone requirements are used to uniquely prepare these students who hold one foot in academia and one foot in professional practice.
"Our Ed.D. students are advancing their education while continuing to work in leadership roles at elementary schools, district offices, junior colleges, universities and more. We help them explore ways to put theory into practice and solve real-world problems in their school systems through action research," said Dr. Melissa Thompson, associate dean for faculty development and graduate affairs. "CPED membership is going to help us refine and advance our processes for preparing these transformational leaders. It will also allow our current students to engage in exclusive networking and professional develop opportunities that will benefit them greatly."
CPED membership benefits for students include monthly webinars, fireside chats, annual convenings and a Scholarly Practitioner Alliance of graduates and students from around the U.S., Canada and Ireland.
Vanessa Gonzalez-Figuereo is a fifth-semester student in USM's higher education Ed.D. program who works as assistant dean for advising and student services at Quinnipiac University in Connecticut. When asked which CPED member benefits she planned to take advantage of, she enthusiastically responded, "All of them!"
"I'm glad to be earning my doctoral degree during such an exciting time for the program! When I learned about all of the opportunities CPED membership will afford us as students, I immediately began exploring how I can get involved to advance my research while representing and promoting USM," said Gonzalez-Figuereo. "Membership in CPED shows me that our faculty are committed to continuous improvement and taking the right steps to strengthen curriculum, secure additional opportunities for students and further collaborations. I'm excited for what's to come!"
To learn more about CPED, visit cpedinitiative.org. For more information about the USM School of Education, visit usm.edu/education.