USM Names Senior Associate Vice President for Enrollment Management
Tue, 07/12/2022 - 04:44pm | By: Van Arnold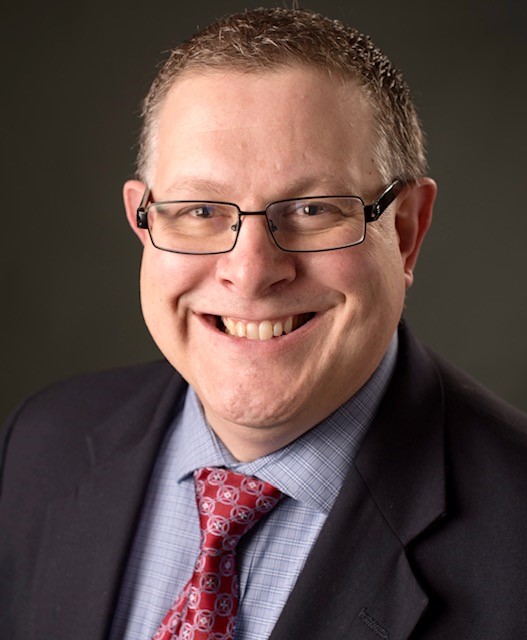 Longtime collegiate administrator Dr. Randall Langston aims to bolster student engagement and excitement at The University of Southern Mississippi (USM) as the new Senior Associate Vice President for Enrollment Management.
Langston, who began his USM duties earlier this month, comes to Hattiesburg from the University of Central Missouri where he had served as Executive Vice Provost for Enrollment Management since 2020. A native of Houston, Texas, Langston has amassed 26 years of extensive expertise in enrollment management at public and private four-year universities nationwide.
"I am very excited to join such a tremendous university as USM at this important time in its history," said Langston. "I am looking forward to elevating USM's already stellar reputation and put it on the map for more students in Mississippi, regionally, and nationally."
USM had 14,146 students enrolled for the Fall 2021 semester. That figure is slightly above the total of 14,133 in Fall 2019, the semester preceding the start of the COVID-19 pandemic. The University's enrollment was 14,606 in the Fall 2020, when it was one of only two public universities in the state of Mississippi to achieve an enrollment increase.
The National Student Clearinghouse Research Center reports that undergraduate enrollment fell by 3.2 percent last fall and that since Fall 2019, undergraduate enrollments have dropped by 6.5 percent.
Langston has some specific ideas in mind to help USM enrollment continue an upward path.
"My immediate vision would be to maximize technology and personalization as well as leverage data in order to position USM as a student-centered institution that authentically communicates our identity and culture in a way that excites students and results in increased institutional enrollment," said Langston.
He points out that nationally, since the pandemic's onset in 2020, higher education enrollment has been declining and is forecast to decrease further as universities approach what is termed the "enrollment cliff" starting in 2025-26.
"While some of this can be attributed to changing enrollment patterns during the pandemic, current enrollment declines are also being driven by lower birth rates starting back in the mid-2000's during the Great Recession," said Langston. "Despite this, many strategies exist to engage students in the college exploration journey. An institution must have a competing message to share with prospective students. Continuing to promote USM effectively will be key."
Langston is serving in a newly created role at USM. In an effort to broaden the scope of enrollment management, this new position will coordinate recruitment and outreach work to all prospective student populations, including new freshman, undergraduate transfer students, and graduate students, for both in-person and online programs.
"At Southern Miss, we offer many outstanding educational degree paths to meet the needs of both traditional and non-traditional students," said Dr. Amy Chasteen, Executive Vice Provost for Academic Affairs at USM. "We are excited about Dr. Langston's leadership in this new position and look forward to the energy and expertise he will bring to the role."
Langston's career in higher education also includes serving as Vice President for Enrollment Management at Texas Woman's University, 2017-2020; Assistant Vice President for Enrollment Management, Acting Director of Undergraduate Admissions at The College at Brockport – State University of New York (SUNY), 2012-2017; Executive Director of Enrollment Management at the University of Northern Colorado, Greeley, Colorado, 2008-2012; Director of Admissions Services, University of Colorado at Colorado Springs, 2007-2008; and Associate Director of Admission,/Southern Regional Director and Assistant Director of Admission (based in Austin, Texas) for the University of Denver, Denver, Colorado, 1999-2004.
He earned a master's degree in education at Texas Tech University in Lubbock and a Ph.D. at the University of The Free State – Republic of South Africa. He began his formal higher education at Sam Houston State University in Huntsville, Texas, where he earned a bachelor's degree in political science.
Langston has presented at numerous national conferences during his distinguished career on topics related to enrollment management, statistical data analytics, and predictive modeling. He is also a two-time National Student Clearinghouse Research Center Award recipient for excellence related to quality in presentations.
Langston and his wife, Jill, are the parents to daughters – Hannah (19) and Abigail (14).