USM Names Tuey to Lead New Physician Assistant Program at Gulf Park Campus
Thu, 06/08/2023 - 10:15am | By: Van Arnold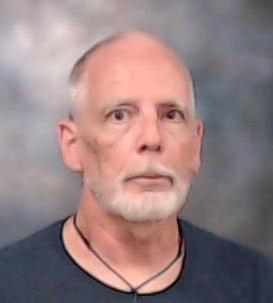 Officials at The University of Southern Mississippi (USM) harbor high expectations for a new Physician Assistant program designated for the University's Gulf Park campus in Long Beach. And while the program remains in the planning stages, a program director has been chosen to lead the initiative.
Longtime healthcare professional Chris Tuey, with almost 40 years of experience in the field as a Registered Nurse, Physician Assistant, systems analyst, and educator, began his new role as Physician Assistant Studies Program Coordinator at USM on June 1.
Tuey comes to USM most recently from Bethel University in St. Paul Minnesota, where he served as an assistant professor. In addition, Tuey was previously the Program Director of the Northwestern College - Iowa Physician Assistant program. He described the opportunity to help direct a PA program from the ground up as "very exciting."
"Once I learned of the opportunity a USM and started doing my homework about the school, I was extremely impressed with USM's reputation, research emphasis, and the school's mission and vision," said Tuey. "Being a part of a new program in this environment is a once-in-a-career opportunity."
Dr. Lachel Story, Dean of USM's College of Nursing and Health Professions, explained that the idea of a PA program at Gulf Park had been discussed for several years. Last August, University administrators gave Story and her colleagues the green light to initiate full-scale planning. The Mississippi State Institutions of Higher Learning (IHL) Board, the PA accrediting body (ARC-PA), and SACs followed with approval shortly thereafter.
Story notes that approximately two years of prep-work remains based upon ARC-PA guidelines. These include the number of students who will be admitted for the initial cohorts. Plans call for the hiring of two faculty this fall to facilitate the curriculum planning process, with up to six faculty on board once the program reaches full capacity.
Story calls Tuey's selection as program coordinator an important step in building a program that will benefit multiple facets of healthcare along the Mississippi Gulf Coast.
"We are excited to have Mr. Tuey on board. He comes to us with extensive practice and academic experience," said Story. "His leadership will be valuable as we stand up and launch this important program for the healthcare workforce needs along Coastal Mississippi."
Tuey started his healthcare career as a Registered Nurse working in the areas of burn/trauma and critical care. After graduating from the University of Nebraska Medical Center in 1984 as a Physician Assistant, Tuey worked in many practice settings including Family Medicine, Adult Internal Medicine, Surgery, and Cardiology.
During this time, Tuey also earned his master's degree in Computer Information Systems from the University of Denver. Outside of clinical medical practice, he has worked in the areas of medical publishing, hospital information systems development, and clinic management.
Tuey and his family spent 10 years working outside the United States in the areas of community development and education. He currently holds his national certification through the NCCPA and is a member of the American Academy of PAs (AAPA) and the PA Education Association (PAEA).
As far as immediate objectives in his new role, Tuey emphasized that PA education is heavily regulated and closely scrutinized.
"Needless to say, the initial technical steps in setting up the program need to be flawless," said Tuey. "Beyond that, it is essential to position this program to fit into the mission of the University to serve the students, community, and the people of Mississippi while living up to USM's world class reputation. As an 'outsider' coming to southern Mississippi, gaining an understanding and appreciation for the culture of USM and the surrounding area is going to be important to me personally and professionally."
Tuey touts the unlimited potential for success in the new program. He also credits everyone connected with the University for demonstrating the type of camaraderie that will enhance success.
"Coming into such a supportive environment allows for an aggressive pursuit of excellence in this program," he said. "We are in the midst of rapid changes in society as a whole and healthcare as well. We can't just teach our students a list of facts and expect them to practice medicine in an optimum fashion. Our students need to know not only what we do, but why we do it. USM is dedicated to evidence-based learning, and that is essential to top quality PA education."
To learn more about the Physician Assistant program at USM, call 601.266.5445 or visit the website.