Southern Miss Holds Commencement Ceremonies in Hattiesburg, Biloxi
Mon, 05/15/2023 - 03:39pm | By: David Tisdale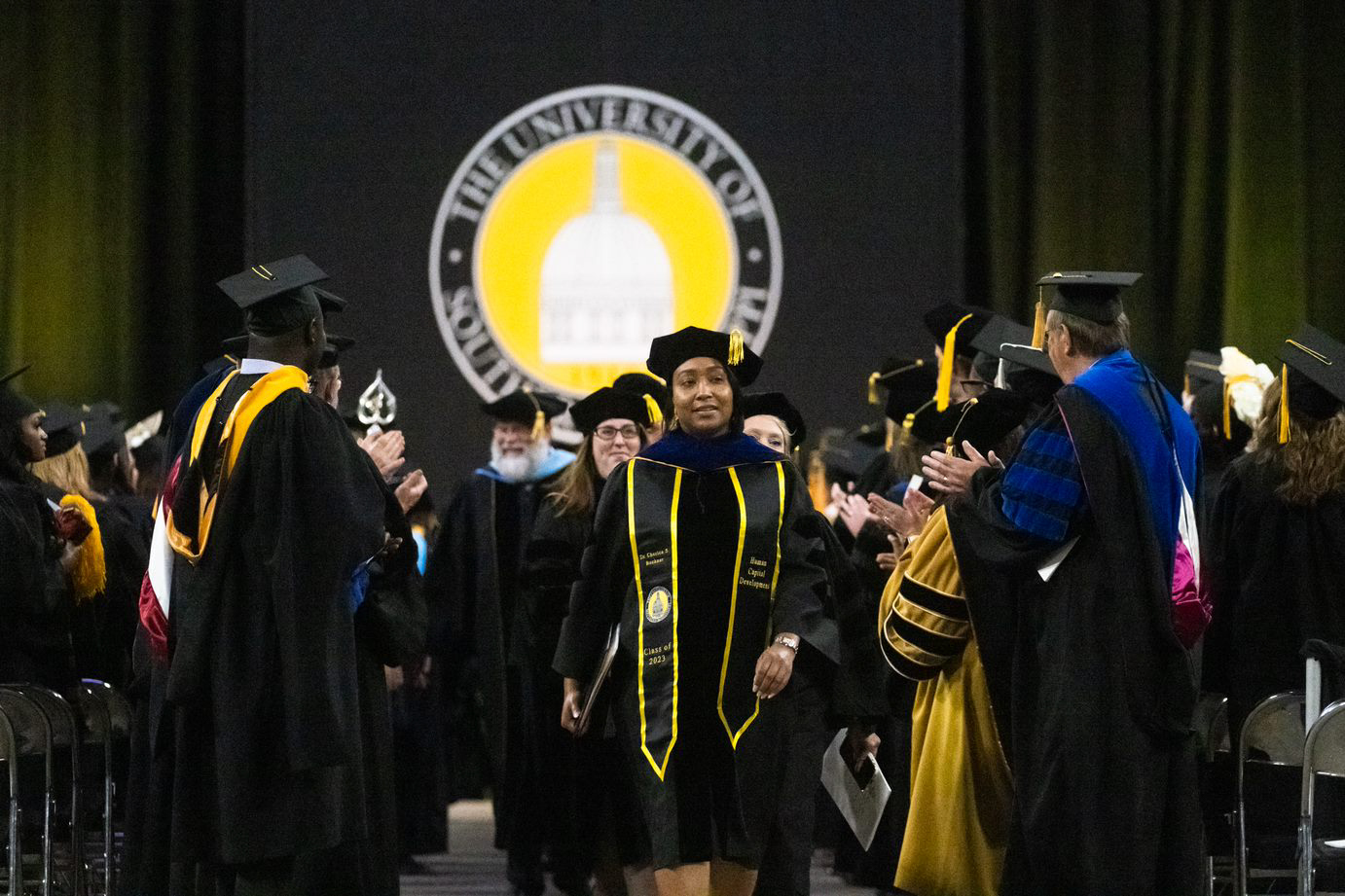 Approximately 2,000 students were candidates for degrees in the spring 2023 semester at The University of Southern Mississippi (USM) as the school held commencement exercises in Hattiesburg and Biloxi, recognizing the achievements of its students as they reached the finish line of their degree programs.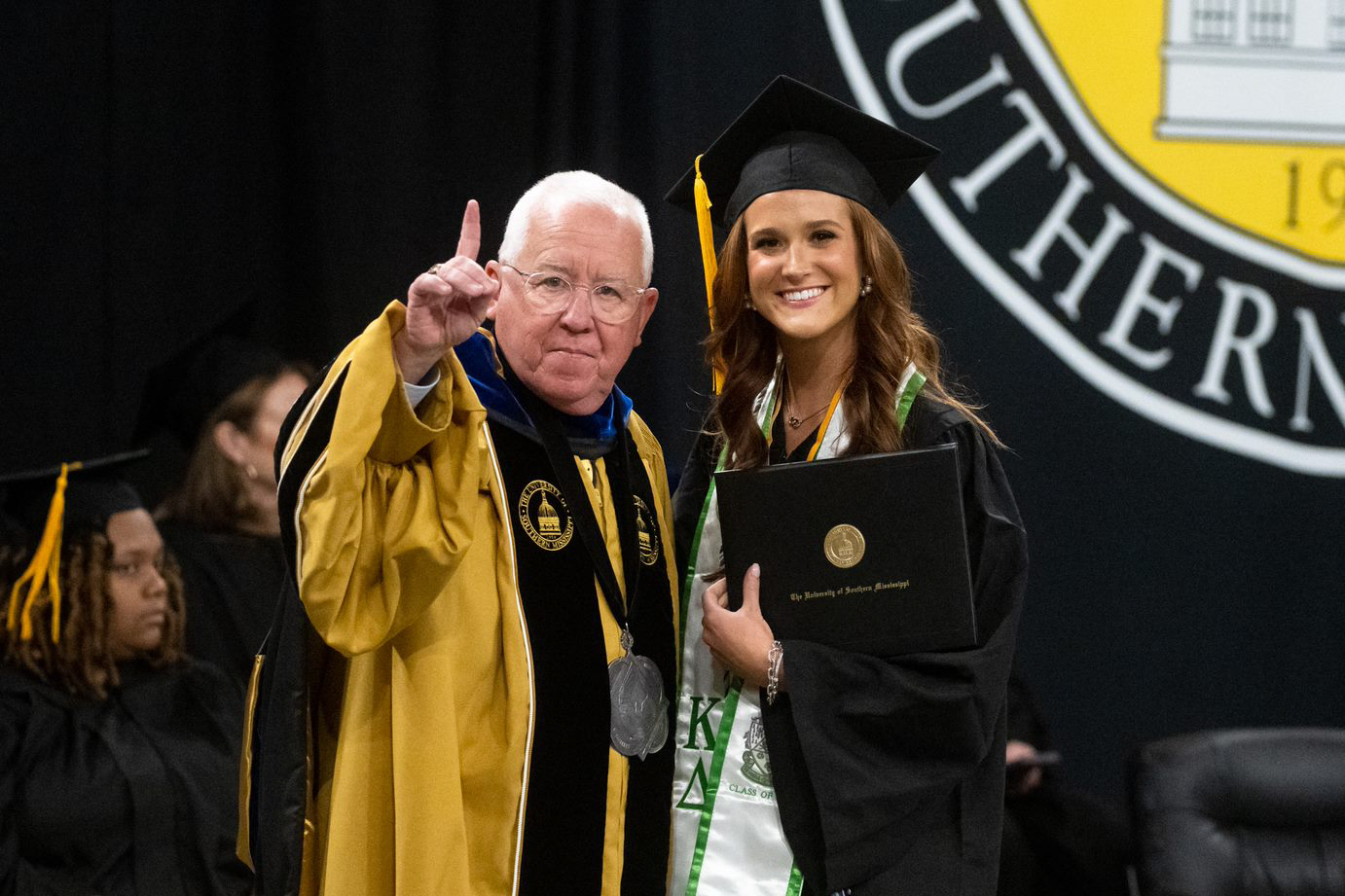 USM President Dr. Joseph S. Paul presented diplomas to graduates based at the Hattiesburg campus during ceremonies held at Reed Green Coliseum, beginning Thursday, May 11 with a ceremony for all graduate students, including doctoral, specialists and master's students; and then for undergraduate students at two ceremonies Friday, May 12.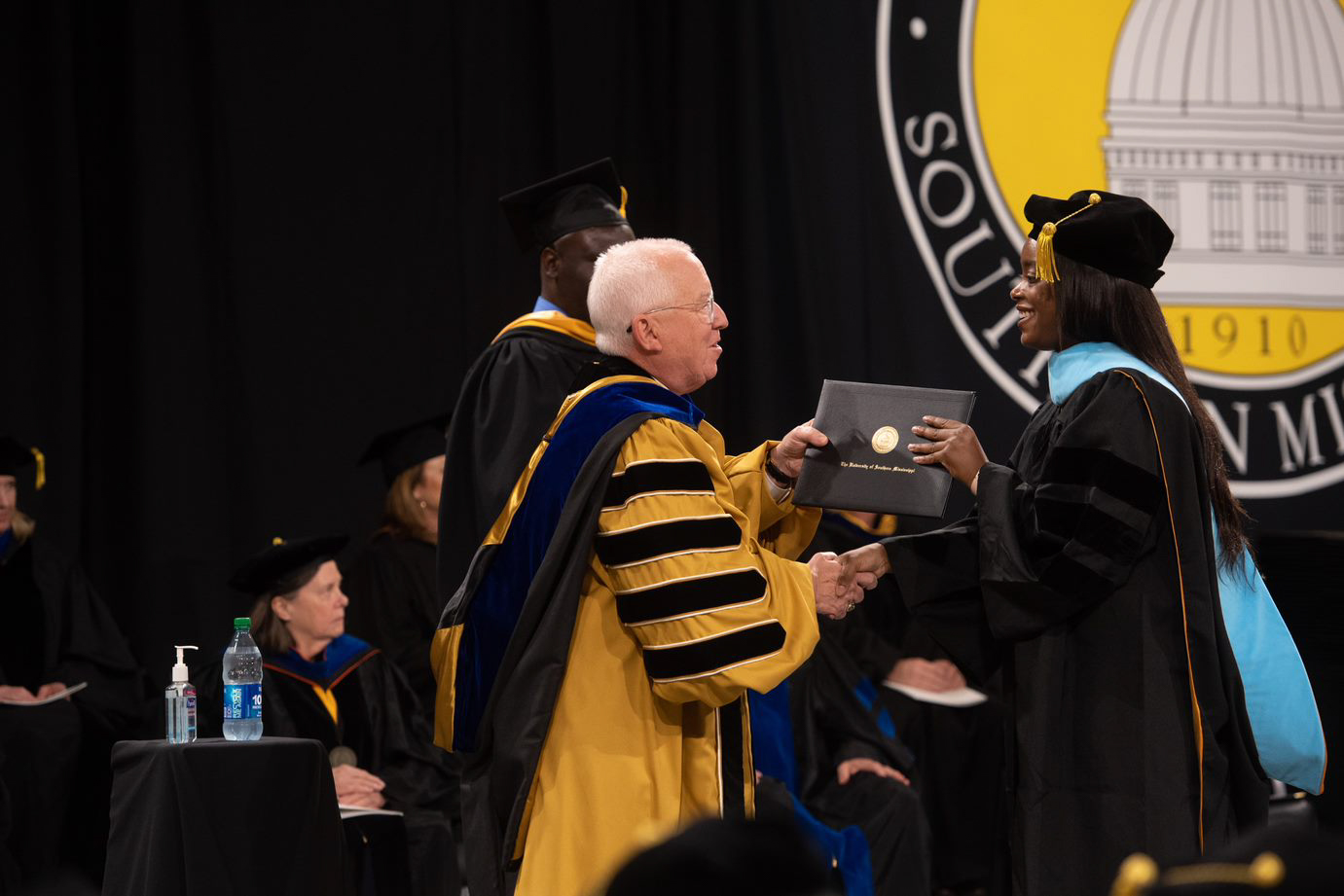 Dr. Paul also presented diplomas to undergraduate and graduate students based at the University's coastal operations Saturday, May 13 at the Mississippi Coast Coliseum in Biloxi.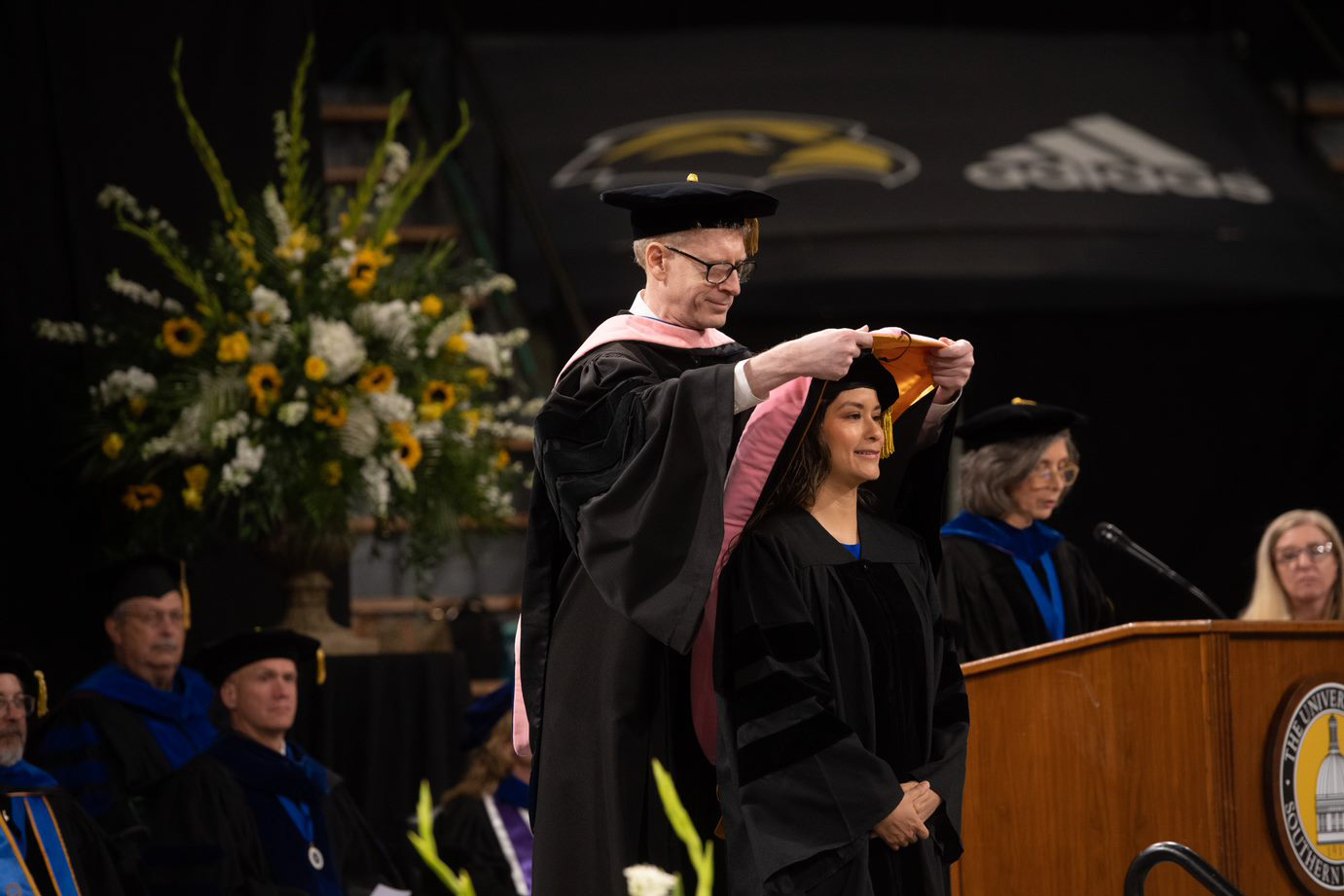 (USM photos by Kelly Dunn)