USM's Fish Tag and Release Program Gains Popularity
Thu, 05/18/2023 - 09:29am | By: Gabriela Shinskie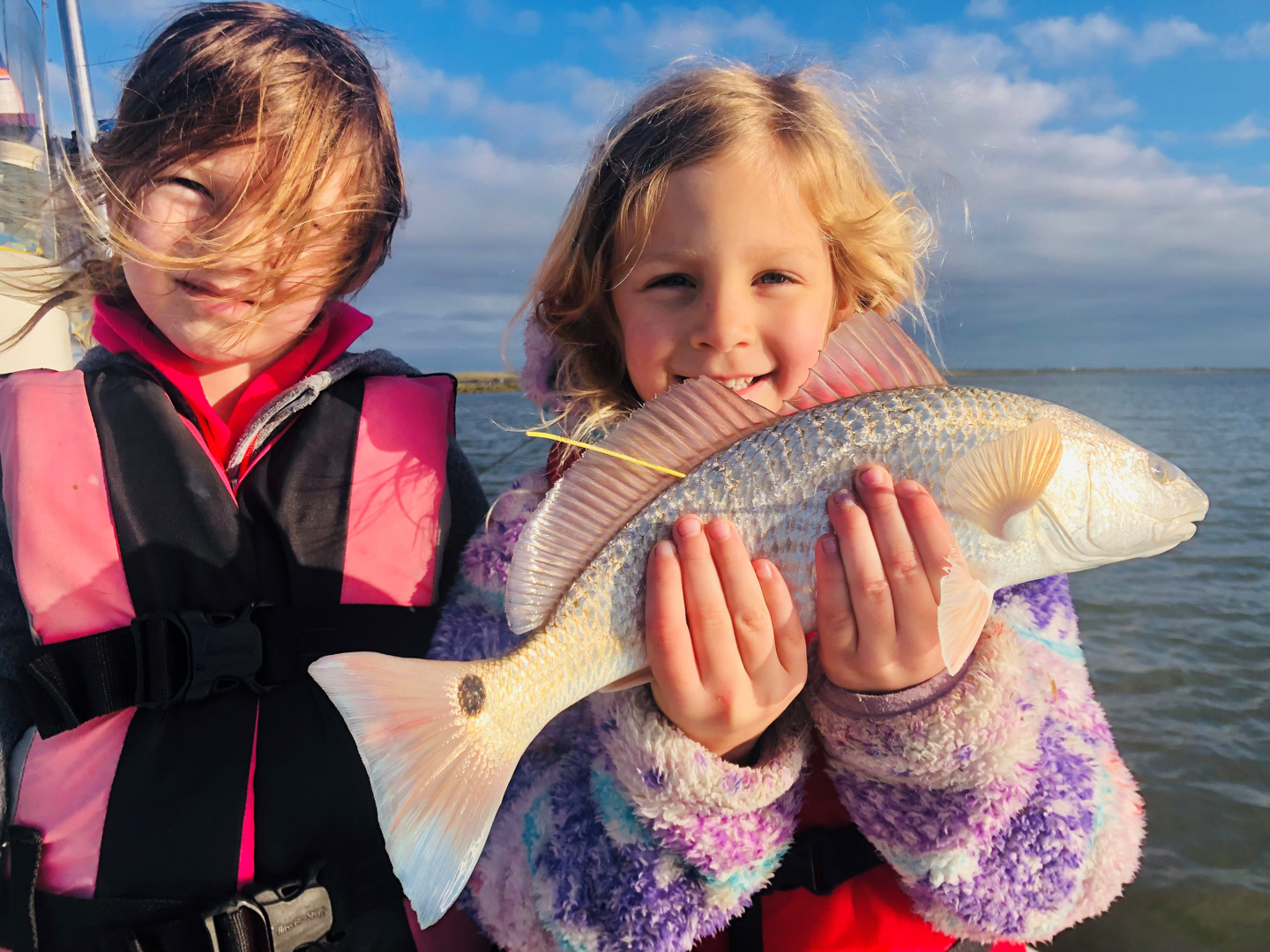 The Cooperative Sport Fish Tag and Release program is one of the longest continuous tag and release program along the Gulf of Mexico, with more than 54,000 fish tagged where anglers and scientists come together.
The program was started in 1988 by Jim Franks, senior research scientist at The University of Southern Mississippi's (USM) Center for Fisheries Research and Development (CFRD) to initiate a fish tagging program for angers to participate in a research project focused on the popular sportfish cobia by providing volunteer anglers with tag and release materials. The CFRD is located at the Gulf Coast Research Laboratory (GCRL) in Ocean Springs.
According to NOAA (National Oceanic and Atmospheric Administration) cobia is also known by the names Crabeater, Sergeantfish, Ling, Cabio, Cubby yew, and Lemonfish.
"This was an opportunity for volunteer anglers to participate where they were the key to the success of the project," Franks said.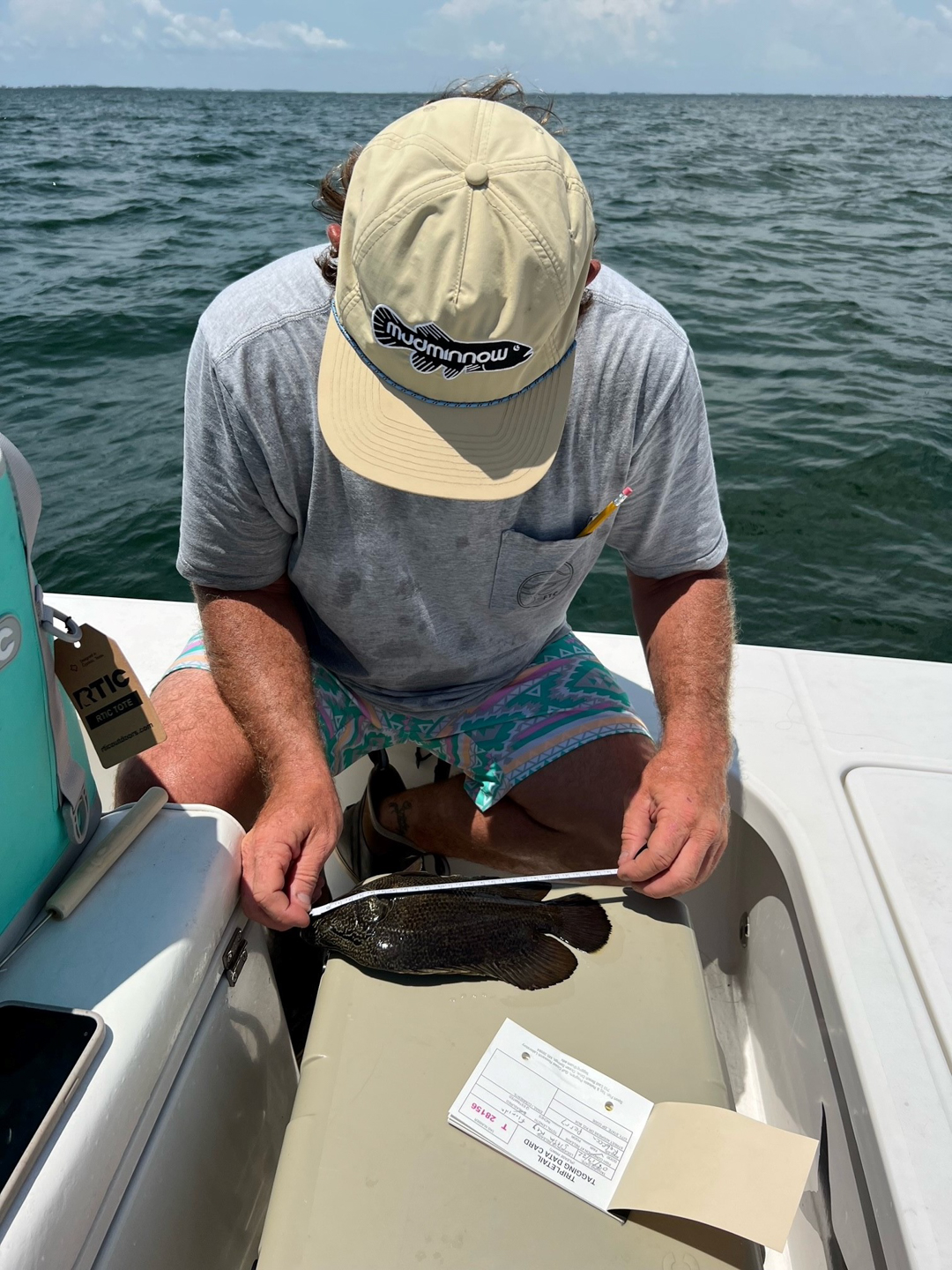 The research project focused on cobia's seasonal movements and migration patterns. CFRD supplied volunteer anglers with materials to tag and release cobia. Four species of fish now are included in the tag and release program: red drum, spotted seatrout, tripletail, and cobia.
"This gave us some good info on the growth info on the fish, its movements and migration patterns," said Franks. "This became extremely popular and has grown through the years to incorporate two or three other species of fish."
The program has provided a baseline for further study with satellite tagging technology. Dyan Gibson, research associate at CFRD, said anglers feel empowered by contributing to the science that will inform management decisions about the species they target.
Franks said his team wasn't sure how successful the program was going to be, since they were focused primarily on the Mississippi Gulf Coast. Because cobia is a migratory species, his group realized they needed to engage other coastal regions. The program then grew in popularity, with anglers across the entire Gulf Coast region stretching from Texas to the Florida Panhandle. Gibson said fish are being tagged as far as the Carolina coast and Florida east coast.
Jill Hendon, Director of the Center for Fisheries Research and Development has seen this program grow for years.
"The CFRD Cooperative Sport Fish Tag and Release Program is one of the GCRL's longest standing projects," said Hendon. "The data collected has provided significant insight on the movement of some of the Gulf of Mexico's most important recreational species. It is the anglers that make this project so successful and we are proud of the collaborations that have been developed over the last 35 years."
As of May 2023, total numbers of fish tagged include the following:
Red Drum: 2,315 since they were added to the program in November 2019
Spotted Seatrout: 19,347 from April 1995 to Nov 2015; 2,030 since tagging resumed in November 2019
Tripletail: 13,532 Since they were added to the program in April 1996
Cobia: 19,542 Since the program was initiated in May 1988
As of May 2023, a growing number of volunteers have tagged the following fish:
About 5,700 (Cobia)
About 1,600 (Tripletail)
270 (Spotted Seatrout (Since 2019))
565 (Red Drum)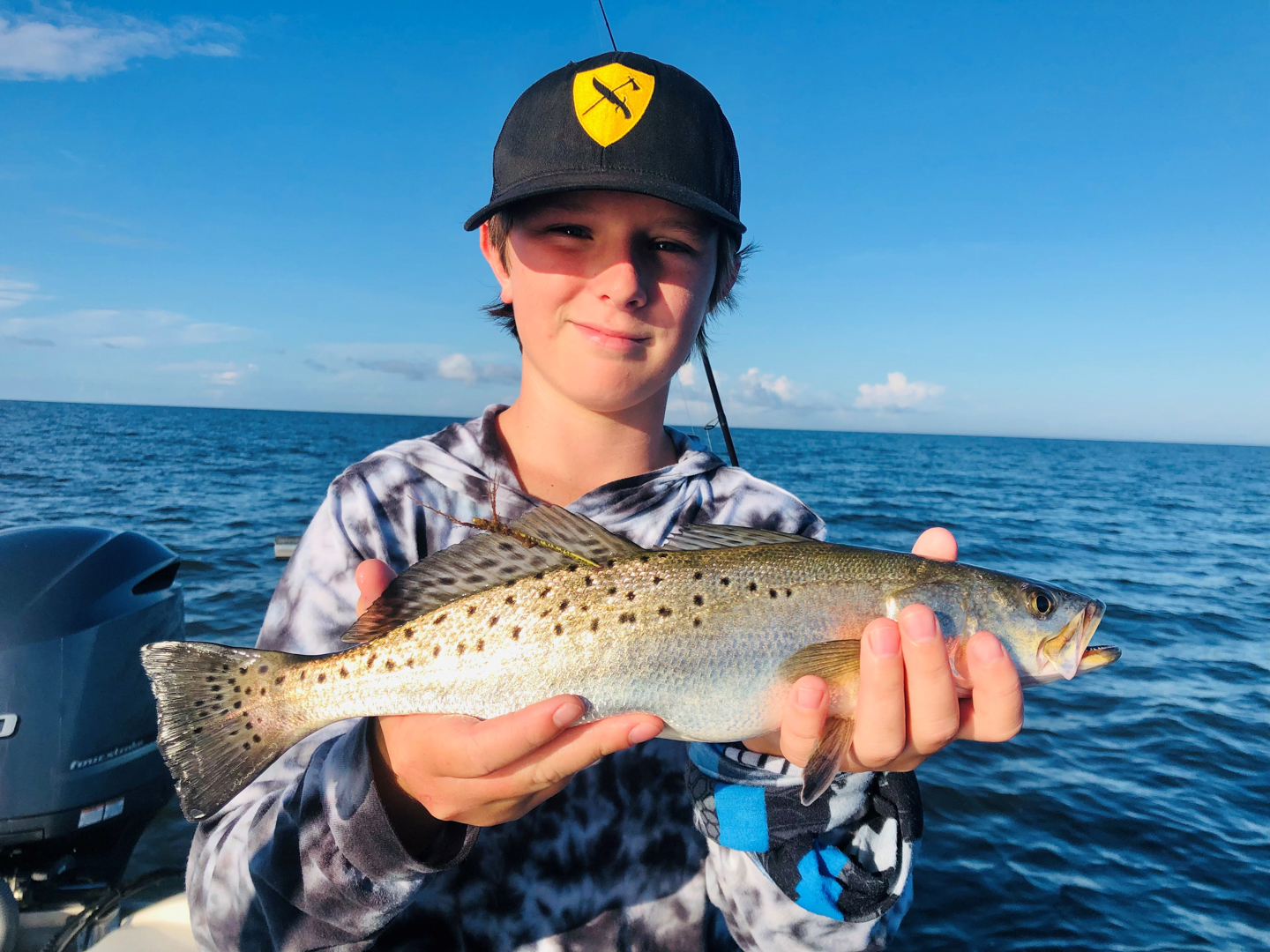 People of all ages have participated as volunteer anglers for the tag and release program. It promotes catch and release along with resource conservation and has seen multigenerational tagging efforts to include children and grandchildren of original taggers.
Each volunteer angler is given a tagging kit that includes a tag applicator, an instructional pamphlet, five tags, and cards where one can record fish species information.
"People who want to tag realize they have a responsibility to provide that info to them where it can be as accurate as possible," said Franks.
The program is funded by the Mississippi Department of Marine Resources through the Fish and Wildlife Service-Sport Fish Restoration Program. To request a tagging kit, please visit the Cooperative Sport Fish Tag and Release website.