More than 300 High School Students Attend Discover Gulf Park Event
Thu, 11/09/2023 - 12:29pm | By: Gabriela Shinskie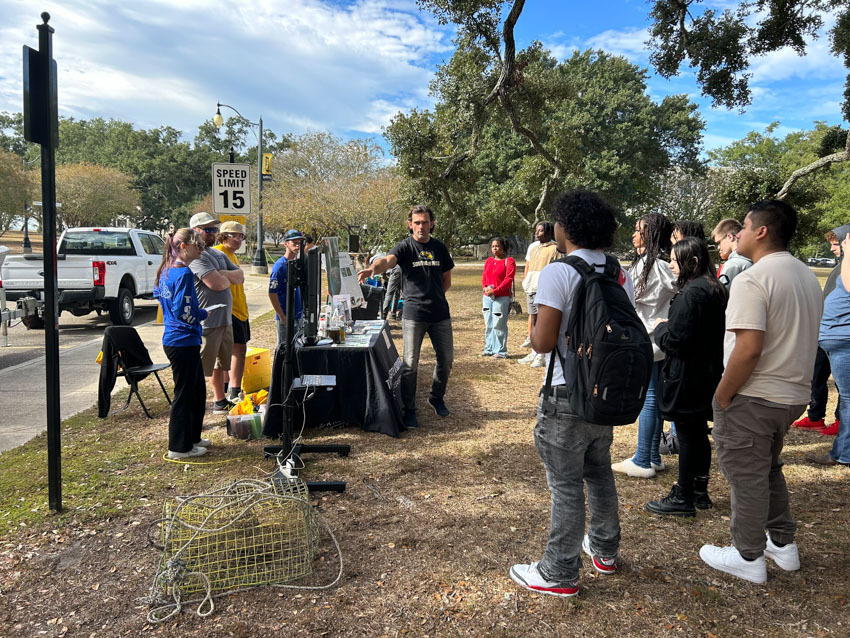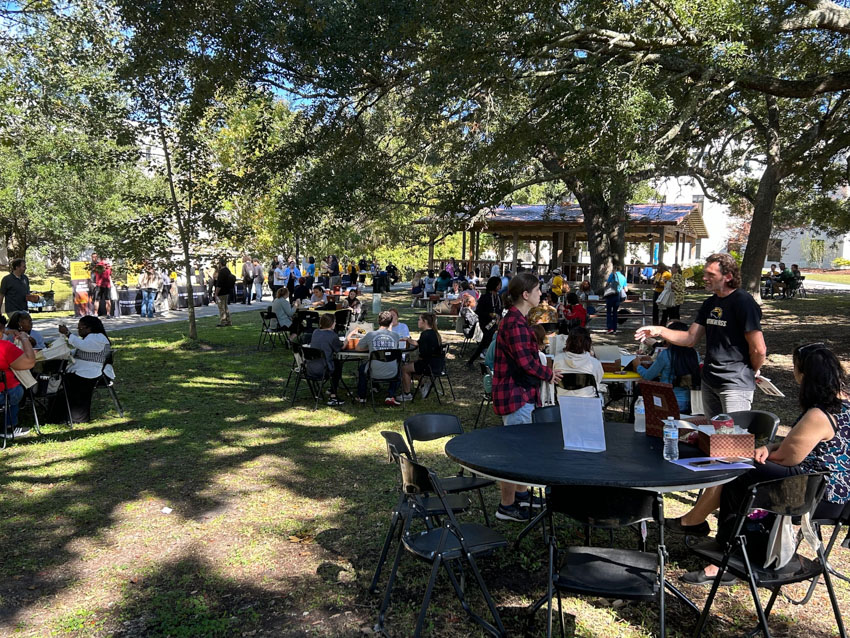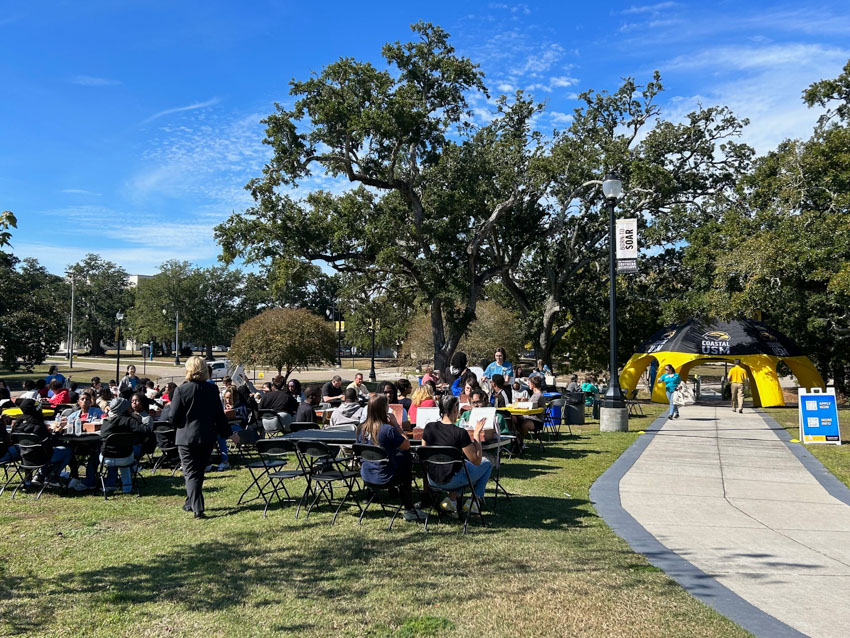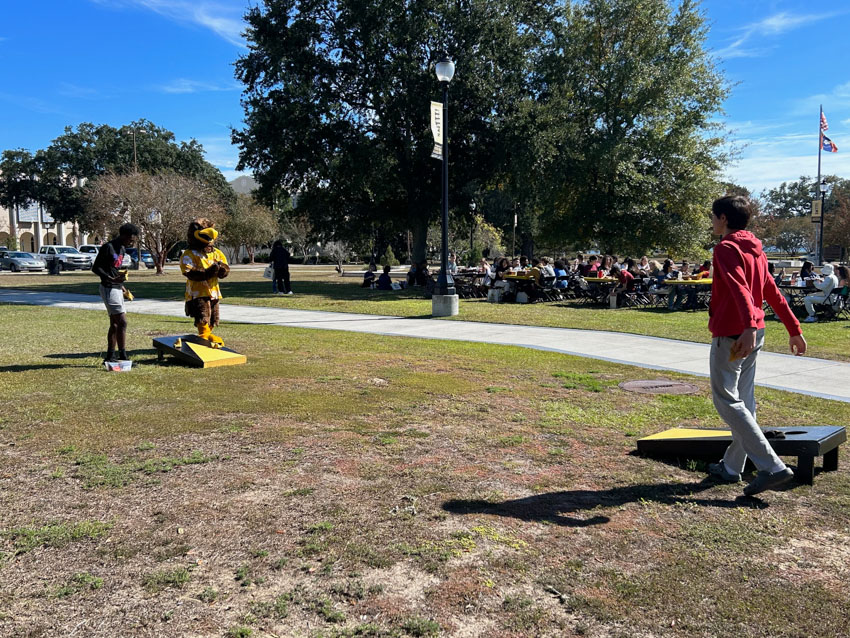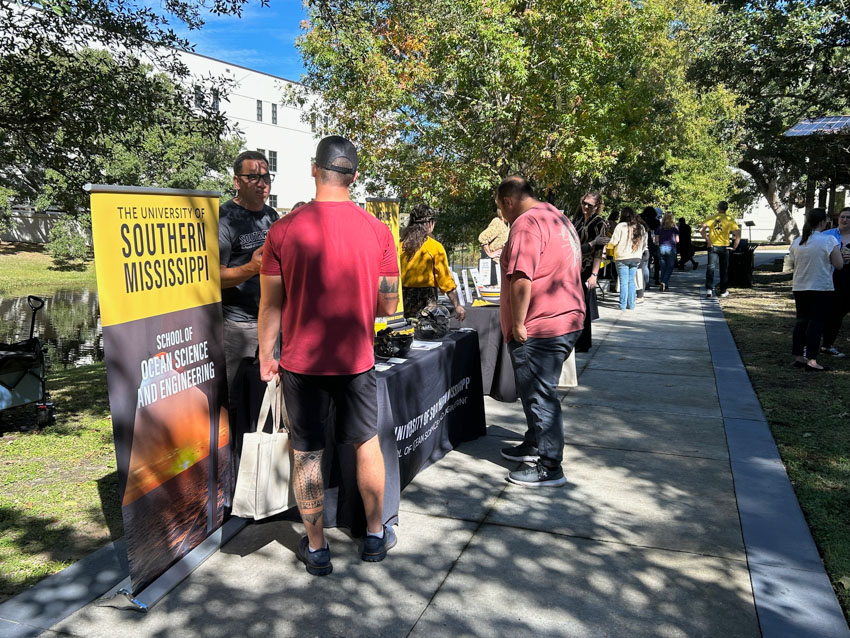 The University of Southern Mississippi (USM) Gulf Park Campus welcomed more than 300 high school and transfer students on Thursday, Nov. 9 to showcase the many programs and opportunities the campus has to offer along the coast through Discover Gulf Park.
The event is the largest undergraduate recruitment opportunity for USM Coastal Operations. Dr. Jacob Breland, Associate Vice President of Academic Affairs for Coastal Operations, said the event was a team effort by USM faculty and staff.
"Discover Gulf Park is our signature undergraduate recruitment event where we welcome prospective high school and transfer students to campus to hear about our academic programs, learn what careers these programs might lead to and what the transformative experiential opportunities unique to those majors that are offered," said Breland. "We are proud to offer 'Coastal programs to Coastal people for Coastal jobs' and this event is the place we get to connect those dots opportunities."
School buses arrived early in the morning and were welcomed by Breland and USM mascot Seymour in the Fleming Education Center (FEC). Breland pumped the crowd with ways to become part of the Coastal USM family, seek quality education and contribute to a changing environment.
Students were then dispersed in groups to four sites and rotated throughout the event. Different programs were set up around campus to highlight pathways and classes offered.
The School of Ocean Science and Engineering utilized the oak trees and grounds to display their uncrewed vessels. The School of Coastal Resilience provided information on research opportunities for undergraduate and graduate work along with displays from student labs. In the Gulf Coast Library, the School of Education, Psychology and Social Work talked about coursework, future work and how their programs benefit society. The School of Leadership led groups in the North Academic Building discussing leadership roles beyond coursework through applied technology, Human Capital Development, logistics, trade and transportation.
Dr. Shannon Campbell, Senior Associate Vice President for Coastal Operations, expressed pride in the event and explained why it can lead to success for Coastal USM.
"Discover Gulf Park provides our students first-hand opportunities to meet our faculty, staff and other students and to ask questions about potential programs of study they may wish to pursue after high school. This event is designed to expose prospective students to the academic programs that lead to meaningful jobs and aligns with our motto "Coast programs for Coast students for Coast jobs," said Campbell.
Learn more about how USM's Gulf Park Campus offers unique programs along the Mississippi Gulf Coast.