Coastal USM Celebrate Faculty First Week
Fri, 08/18/2023 - 12:27pm | By: Gabriela Shinskie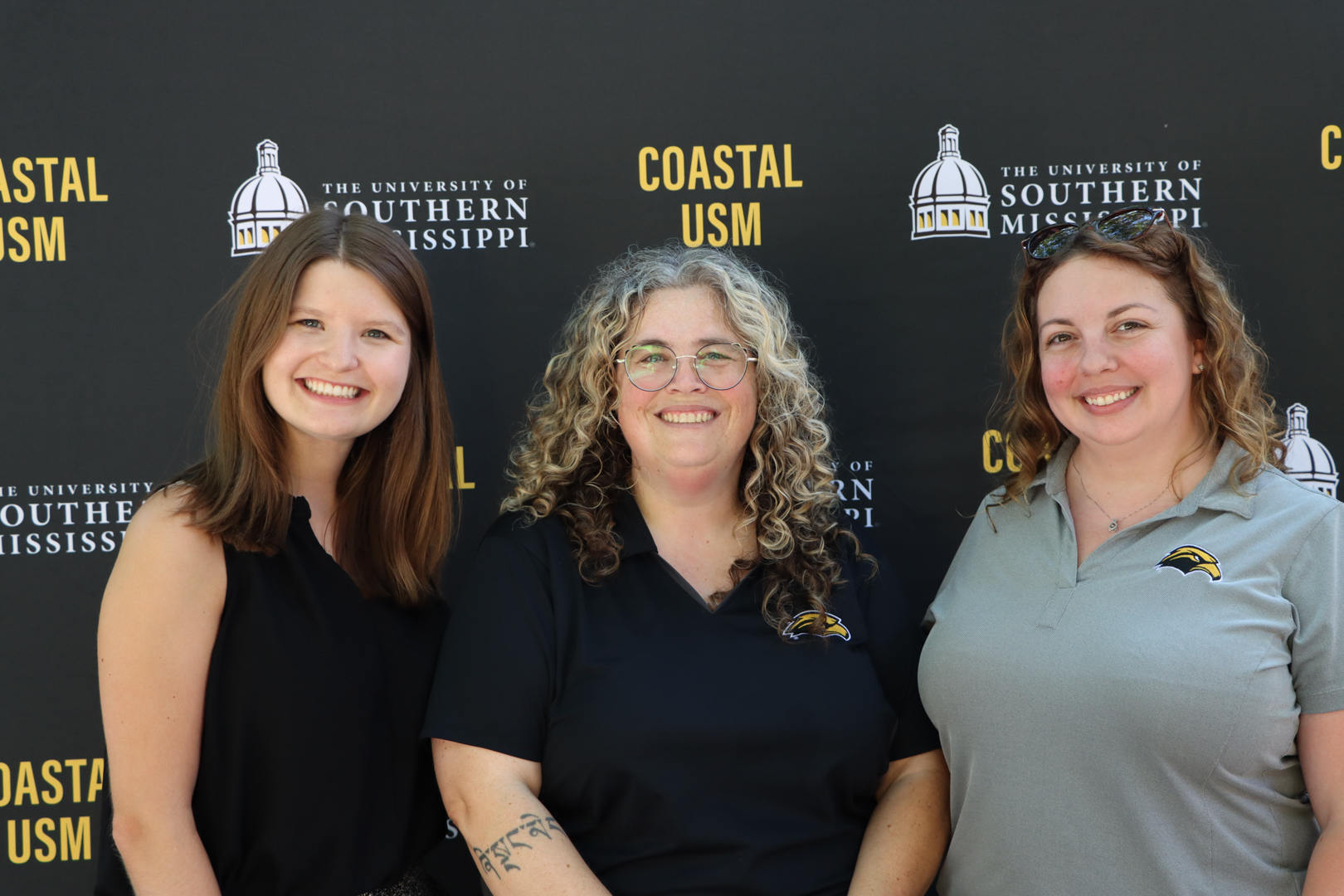 The University of Southern Mississippi (USM) Coastal faculty and staff gathered on Thursday, Aug. 17 at the Marine Education Center (MEC) in Ocean Springs to participate in Faculty First Week.
Dr. Shannon Campbell, Senior Associate Vice President at USM, emphasized the importance of coming together as faculty and staff to form positive collaborations and goals.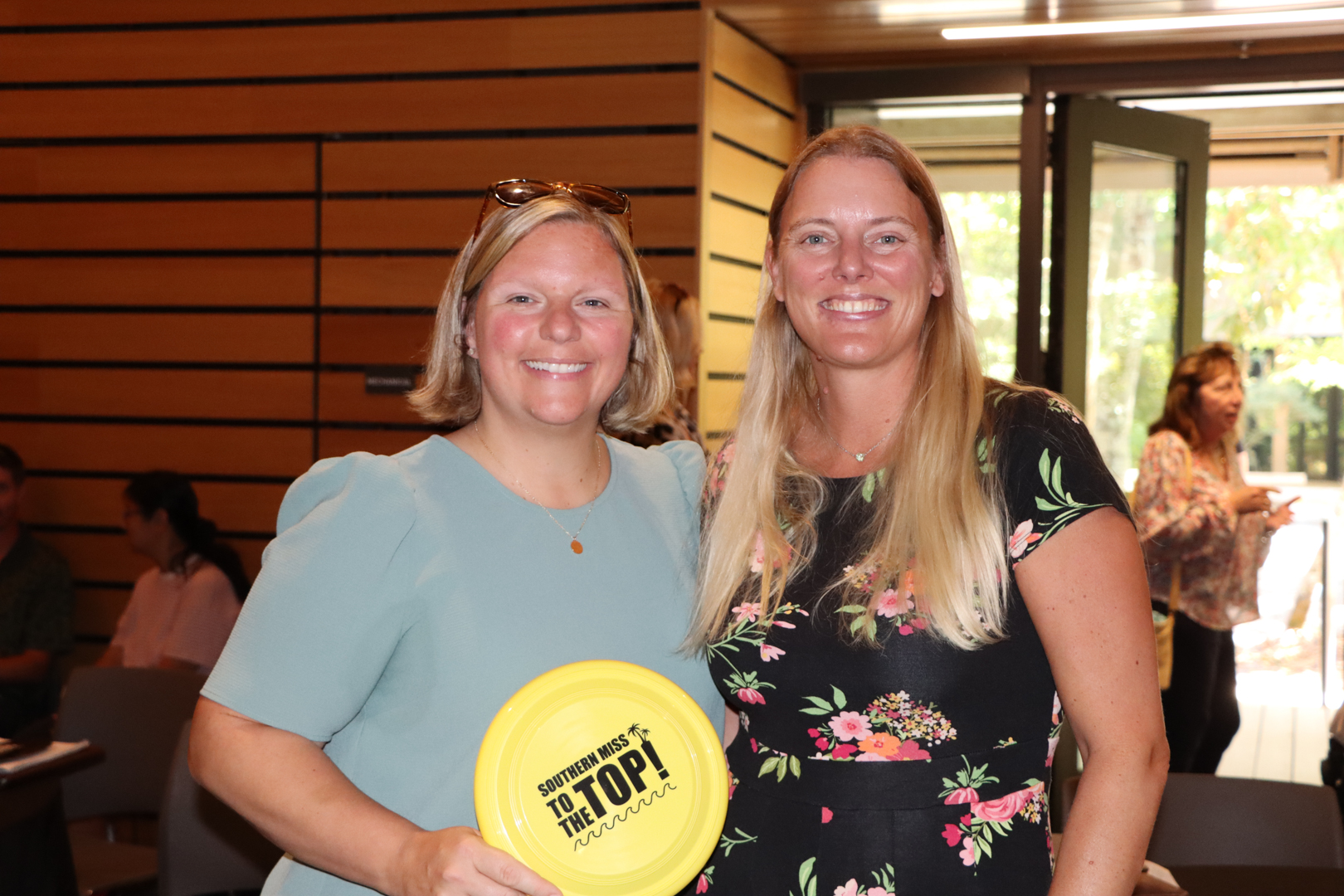 "Faculty First Week is an important moment for us to bring everyone back together, both faculty and staff, and identify what our high-level priorities are for the year and communicate those out. We want to get everyone aligned and moving in the same direction together, so we can accomplish the goals we are trying to achieve," said Campbell.
Programming began in the afternoon with updates from Coastal USM leadership focusing on cultivating student successes, with a goal to equip faculty and staff with student retention and success strategies.
Dr. Jacob Breland, Associate Vice President for Academic Affairs and Coastal Operations emphasized the motto, "Empowering Futures" in an effort to provide potential and current students an opportunity to choose Coastal USM as a place to obtain a high-level degree.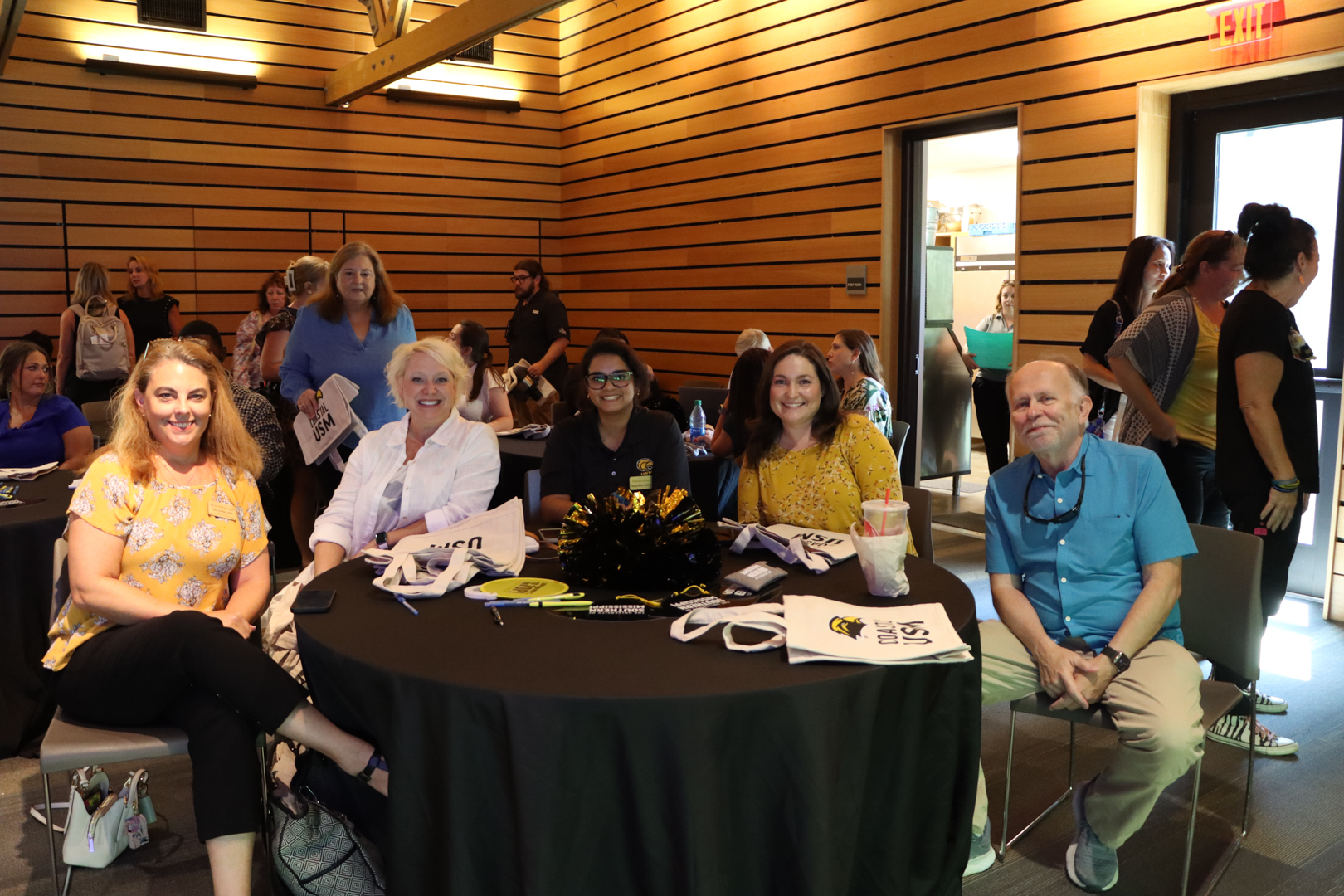 "One of the things that is so distinctive for Coastal USM is the position that we occupy physically in relation to the Blue Economy and the gateway to the Mississippi Gulf Coast along with our distinctive programming that supports the Blue Economy along with our research centers," said Breland.
Breland discussed the top-notched research opportunities Coastal USM provides to collaborate and strive for student's success and the uniqueness USM has to the Gulf of Mexico.
Both faculty and staff had opportunities to network and socialize on the grounds of the MEC in anticipation to kick off the new semester.
(Photos submitted by Cynthia Habeeb)