Forbes Ranks USM As Sixth-Best Employer in Mississippi
Wed, 08/23/2023 - 08:54am | By: Van Arnold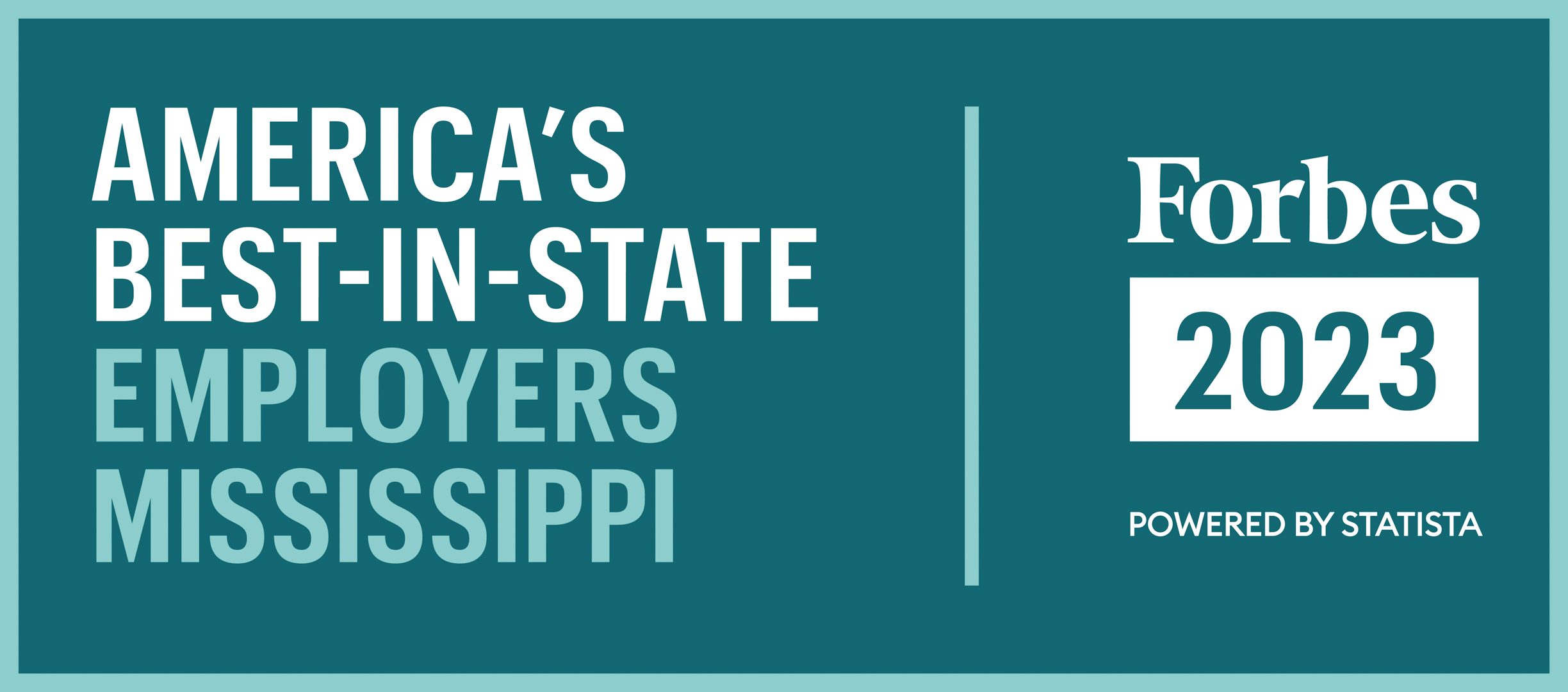 The University of Southern Mississippi (USM) has been rated the sixth-best employer in the State of Mississippi in recent rankings released by Forbes.com. A total of 15 large Mississippi companies were included in the list.
In its annual "America's Best Employers By State," Forbes strives to demonstrate how perceptions of companies differ from state-to-state based on local leadership and economies. Forbes partnered with market research firm Statista to survey 70,000 workers at companies (minimum of 500 employees) in all 50 states and the District of Columbia.
Krystyna Varnado, Senior Associate Vice President, Human Resources at USM, hails the recognition as a testament to the incredible dedication, collaboration, and spirit of the University community.
"It's not just recognition; it's a reflection of the positive and inspiring environment we collectively create," said Varnado. "Our passion, innovation, and commitment make our institution truly exceptional. I also feel confident that this achievement highlights the amazing support and excitement for our new President Dr. Joe Paul."
Participants in the rankings survey were asked if they would recommend their employer to others, and to evaluate their employer based on working conditions, diversity, compensation packages, potential for development, company image and more. Participants also assessed employers beyond their own. All surveys were anonymous to encourage candor.
The number of companies on each state's list varied by the size of its companies and workforce. Ultimately, a total of 1,392 organizations made at least one state list, with 269 (think Apple and JPMorgan Chase) ranking in multiple states.
USM currently has approximately 2,150 full-time faculty and staff employees. With the addition of adjuncts, student workers and graduate assistants, the total is almost 4,500. Included in those numbers are 156 employees with more than 25 years of service. Six others have accumulated more than 50 years at the University.
Varnado explains that multiple attributes make USM a rewarding workplace, including a dynamic leadership team that seeks to create a fair and equitable environment – one that fosters collaboration and appreciates input and involvement. Individuality and diversity remain cornerstones of the University's workplace mantra.
"Quality of life is important, so we seek ways to provide needed support, such as through the employee assistance program, flexible scheduling, tuition waivers, and our new performance management program for staff," said Varnado. "Ultimately, what makes USM special are the students who transform the University from simply a workplace to a mission-based community. The students bring an energy to the campus and provide such purpose for what we do."
Added Varnado: "There is so much life happening on campus, such as athletic events, lecture series, theater productions, and, of course, our traditions. We love our students and recognize that they are our purpose. This gives us the motivation to go above and beyond, day in and day out, because our work matters and makes a difference."
To see the entire rankings, visit: America's Best Employers By State 2023