USM's Gulf Park Campus Kicks Off First Day of Classes
Mon, 08/21/2023 - 02:13pm | By: Gabriela Shinskie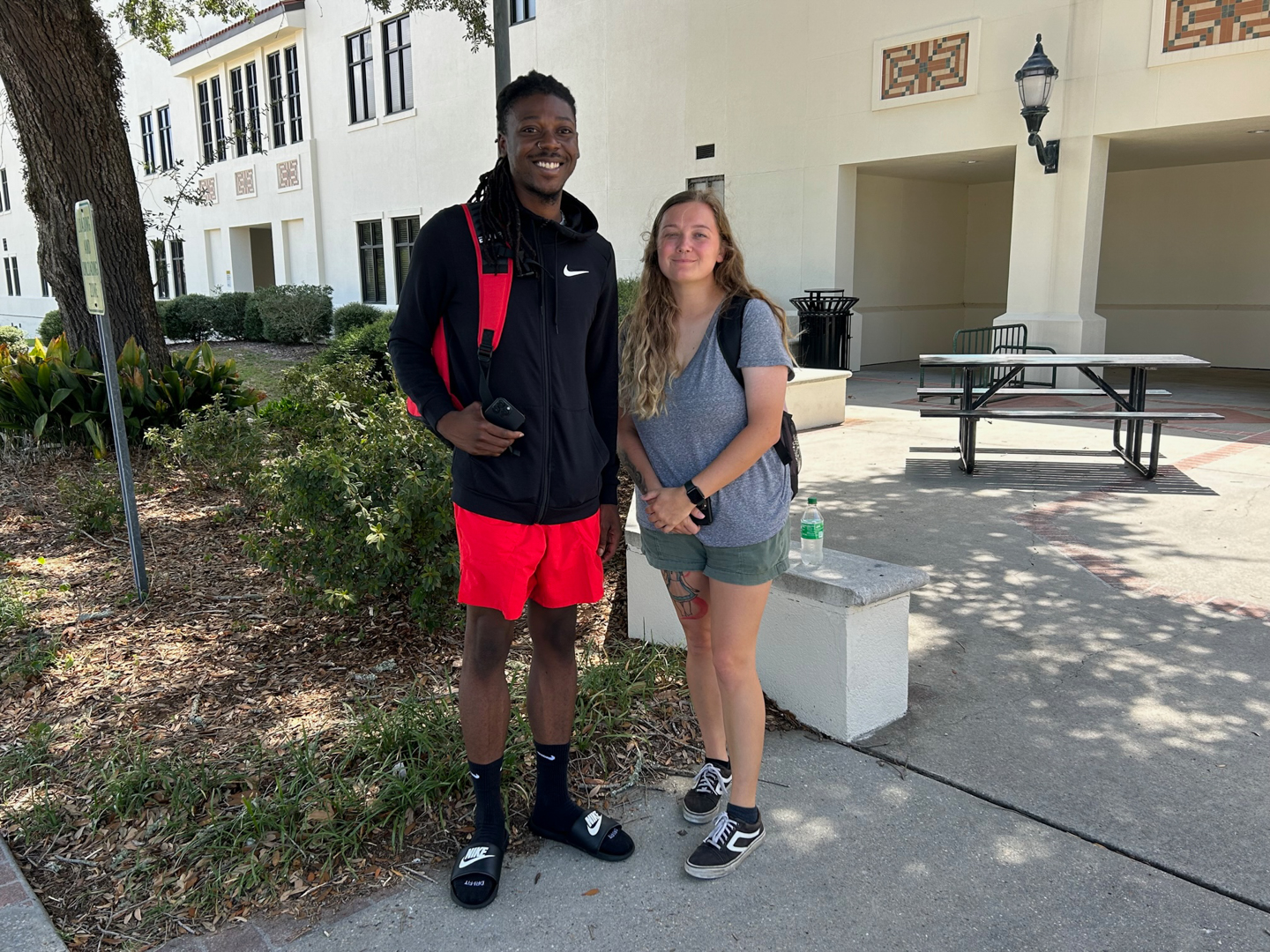 Students, faculty and staff started their first day at The University of Southern Mississippi (USM)'s Gulf Park Campus with hopes for a positive semester.
Dr. Shannon Campbell, Senior Associate Vice President for Coastal Operations, is excited for the return of students on campus and a new academic year.
"The beginning of fall semester brings a sense of optimism and enthusiasm as our students begin their classes and get involved in student organizations. Their futures as Golden Eagles are bright, and we look forward to interacting with them," said Campbell.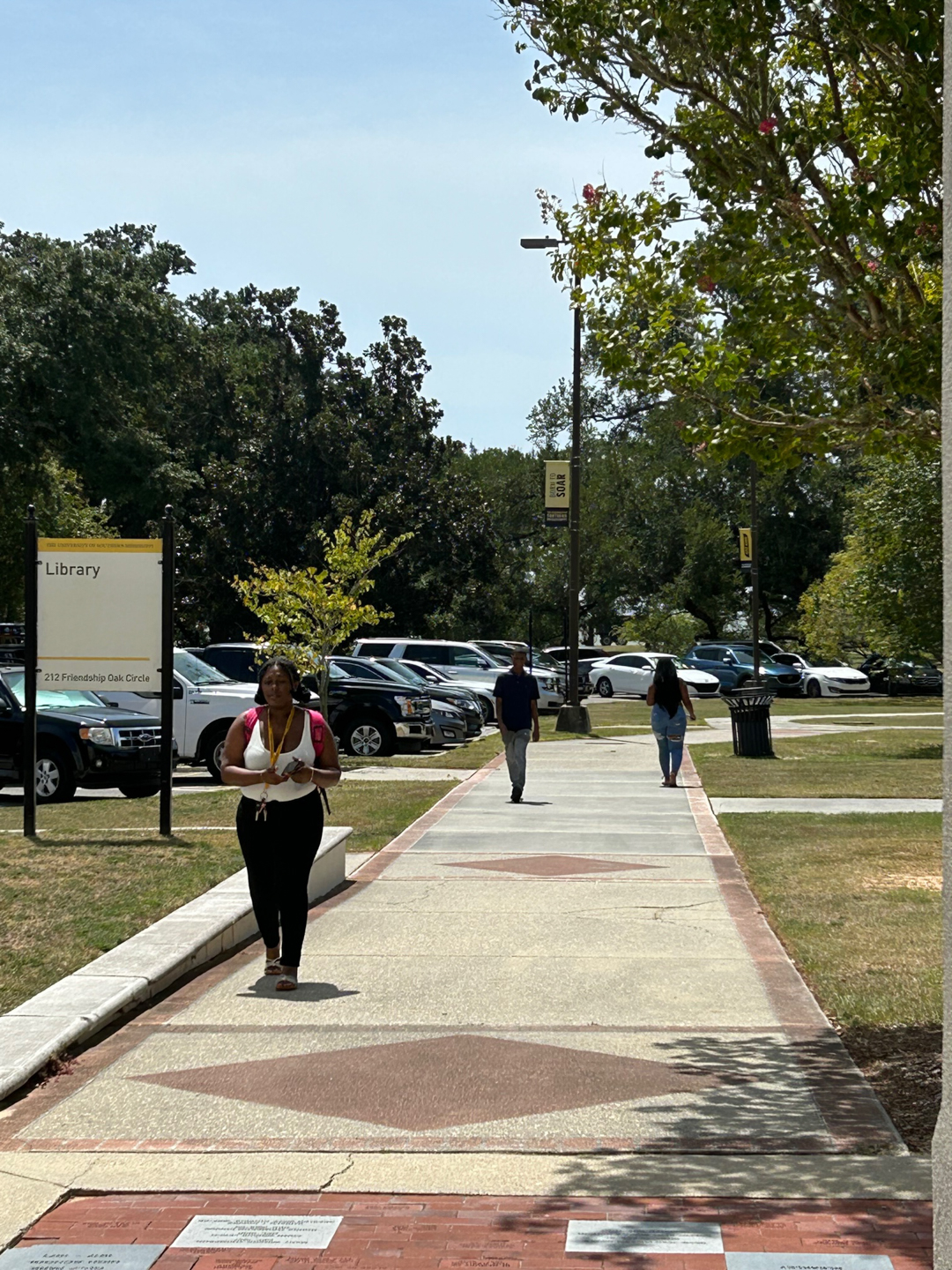 The Lofty Return, Bear Point Bayou Pavilion and the Friendship Oak are landmarks around campus where students could be seen catching up on syllabuses, book requests and getting organized.
Mary-Esther Leckie, a marine biology major and Niquesha Francis, a phycology major are both excited to start a new semester at Gulf Park.
"I'm glad to be back on campus! It's refreshing to be out of the house doing schoolwork," said Francis.
"I'm having a great first day! All my classes are interesting," said Leckie.
Students flooded the Gulf Coast Library to brace the Gulf Coast heat along with utilizing the many resources the library provides during the semester.
Justin Easterday, Education, Human Sciences and Health Librarian of the Gulf Coast Library assist students, faculty and staff with different services around campus.
"Here at the Gulf Coast campus, we are a little bit of a commuter campus," said Easterday. "The library helps answer any questions students may have. We point the students in the right direction where other student services are. We do a lot of collaboration with faculty and students."
Learn more about the beautiful Gulf Park Campus.