Institute for Disability Studies Names Brooks Self-Advocacy Coordinator
Fri, 09/08/2023 - 10:10am | By: Jerry Alliston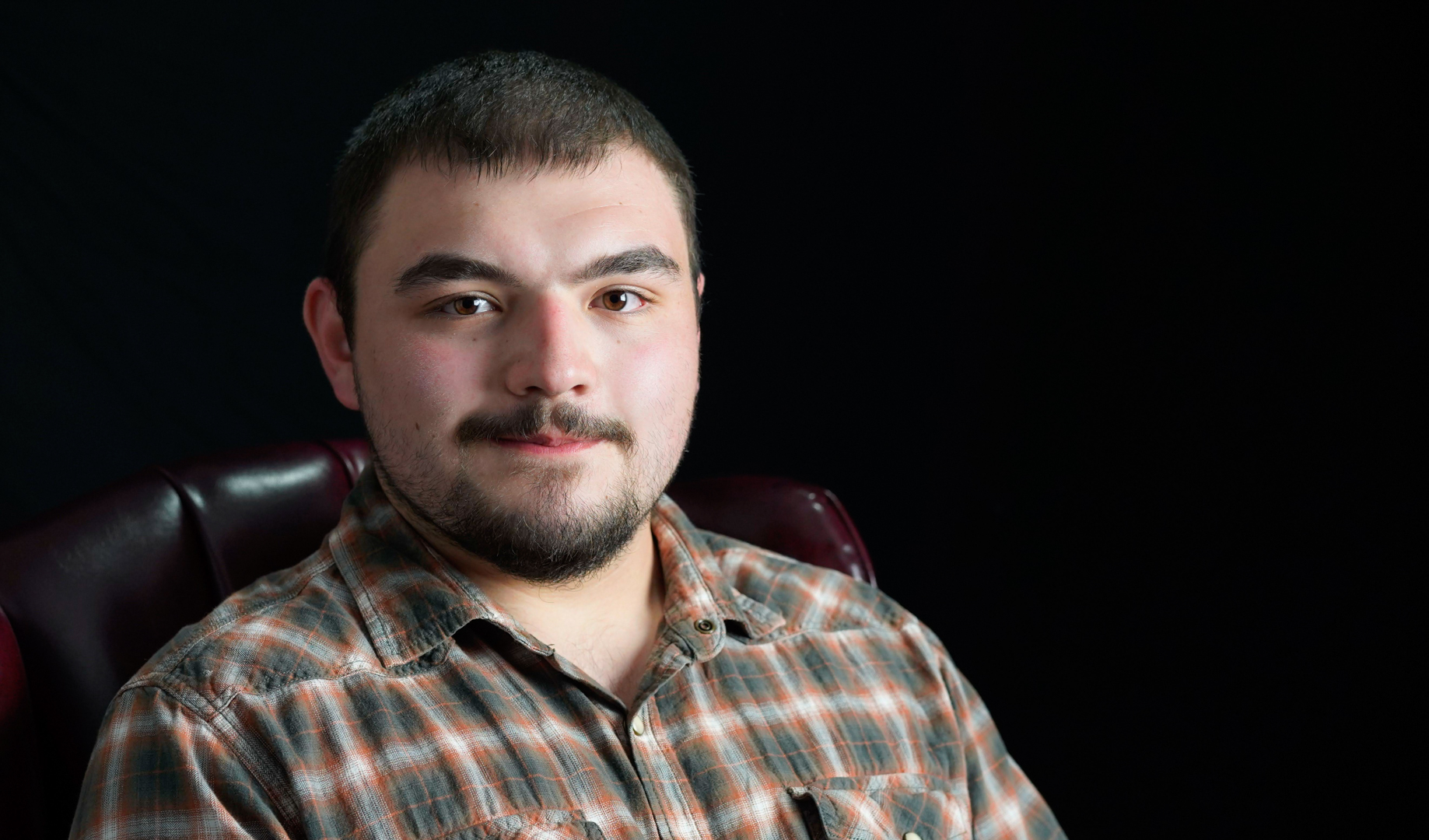 Gunner Brooks has been named self-advocacy coordinator at The University of Southern Mississippi Institute for Disability Studies (IDS) Gulf Coast offices. Gunner is the second employee to serve in this role at IDS and the first on the coastal campus. This position highlights IDS' commitment to promoting self-advocacy in Mississippi with a focus on youth and young adults.
"IDS has a long-standing history of promoting the development of Mississippi self-advocates, especially youth and young adults," said Dr. Jerry R. Alliston, associate director. "Robert "Taylor" Carley joined the Hattiesburg IDS office in 2015 as our first self-advocacy coordinator and he has been a major asset in our education and advocacy efforts. With the expansion of our transition to adulthood focused programs on the coast, it was evident that a self-advocacy coordinator was needed. Gunner is very deserving of this new role, and it has been inspiring to see his professional and personal growth into a leader."
Brook's first connection with IDS was through the Transition of Teens to Adult Life (ToTAL) Program as he received pre-employment training. He then became active with the coastal STEP UP to Leadership Council, was the President from 2022-2023 and became a TRIAD AmeriCorps member, IDS' inclusive national service program. In August 2023, he just completed a year of service as a full-time member with TRIAD and assisted in providing health education to youth and young adults with disabilities and community service to meet needs.
It was during Brook's time in leadership positions at IDS that he truly found his voice, began to work on his professional development and decided to pursue further education. He has spoken to numerous classes in middle and high schools, served on a HEART Disability Awareness Panel to celebrate Developmental Disabilities Month 2023 and was appointed by Governor Tate Reeves to serve on the Mississippi Council on Developmental Disabilities in early 2023.
Through his role as self-advocacy coordinator, Brooks will be able to represent self-advocates and educate his peers on the ever-growing transition to adulthood opportunities in Mississippi. He will continue serving on the STEP UP Council and the Mississippi Council on Developmental Disabilities. He plans to continue promoting positivity through his message to others . . . You got this! Just be yourself."
IDS has been located at Southern Miss for over 40+ years and has satellite offices on the Southern Miss Gulf Park campus in Long Beach and in Jackson. IDS provides pre-service training, community services and technical assistance programs for individuals with disabilities of all ages and their families. IDS' concentration areas include Education, Capacity-Building, Community Living and Family Engagement.
Learn more about the Institute for Disability Studies at Southern Miss.