Former USM Faculty, Administrators to be Inducted in HPSD Hall of Fame
Thu, 09/21/2023 - 10:07am | By: David Tisdale
Two former members of The University of Southern Mississippi's (USM) faculty and administration are being inducted this week into the Hattiesburg Public School District Hall of Fame. The honor, sponsored by the Hattiesburg Public Schools Foundation, recognizes outstanding graduates of the school district's L.J. Rowan and S.H. Blair High Schools.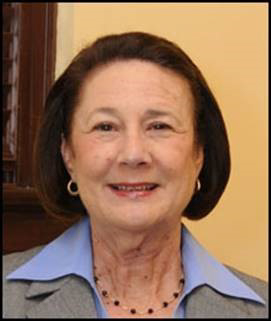 *Mary Dayne Gregg is a graduate of S.H. Blair High School, where she returned to teach mathematics from 1971-1981 before joining the faculty at USM as a member of its computer science department faculty; she also served as assistant chair of the department. She later served as chief of staff to former USM President Martha Saunders.

Gregg has also been active in service to her sorority, Chi Omega, including in multiple roles as advisor to the Epsilon Delta Chapter at USM. She was recognized by the Chi Omega National Headquarters in 2013 as the Chi Omega National Volunteer of the Year, and locally with the creation of the Mary Dayne Gregg Chi Omega Scholarship Endowment.
"I was very fortunate to attend Hattiesburg High and to have teachers like Coach Buddy Watkins and Virginia Martin as math teachers," Gregg recounted. "Both Coach Watkins and Miss Martin were outstanding math teachers, and they encouraged me to continue in mathematics. Also, I was very fortunate to have Iris Easterling and Eleanor Gerrard as teachers in my senior year at HHS. Mrs. Easterling and Mrs. Gerrard encouraged me to read some great books, and to learn to express my thoughts more clearly.
"Once I graduated from USM and began my first job as math teacher at Hattiesburg High School, I felt honored to carry on the traditions that my former teachers had instilled in me. I was blessed to have some outstanding teachers in the Hattiesburg Public School System, and they made me want to be the same type of teacher that they had been."
*Ellen Hunter Ruffin is a graduate of S.H. Blair High School; she is former curator of the de Grummond Children's Literature Collection at USM and member of the University Libraries faculty; she retired from USM this year. She also served as a librarian and teacher at HHS.

During her tenure at the de Grummond, Ruffin helped raise its national profile further through membership in the American Library Association, her appointment to the Newbery Committee, and as chair of the National Planning for Special Collections in Children's Literature Committee. She developed a relationship with the Ezra Jack Keats foundation that brought its award ceremony to USM during its Fay B. Kaigler Children's Book Festival, bringing nationally recognized authors and illustrators to the Hattiesburg campus. This year, Ruffin earned the Mississippi Library Association's Outstanding Achievement Award.
Ruffin says she's honored to be included in the Hall of Fame, particularly with her friend Gregg, who was a student teacher at S.H. Blair while Ruffin was a student there.
"I had the privilege of experiencing the HPSD as a student and again as a librarian and a member of the faculty," she continued. "I look back on both roles and feel lucky to have benefitted from such a committed faculty. They were teachers dedicated to bringing knowledge and understanding to a group of teenagers, a challenge indeed.
"I take a special delight in knowing that Mary Dayne Gregg is one of my new Hall of Fame 'classmates.' I first met Mary Dayne when she came to student teach under the amazing Virginia Martin, a truly unforgettable math teacher at HHS. Just recently, when a program connected to the de Grummond Collection (Virginia Butler's Becoming Ezra), Mary Dayne went up to Virginia and said, 'I knew Ellen Hunter when she was in high school, and she was not particularly fond of math!' That is certainly true. I might not remember all of those lessons, but I remember the teachers. I remember their patience and humor and passion for their disciplines."
Learn more about the Hattiesburg Public Schools Foundation.