Climate, Energy Expert to Speak Nov. 14 at first University Forum to be held at Gulf Park Campus
Fri, 10/27/2023 - 02:10pm | By: David Tisdale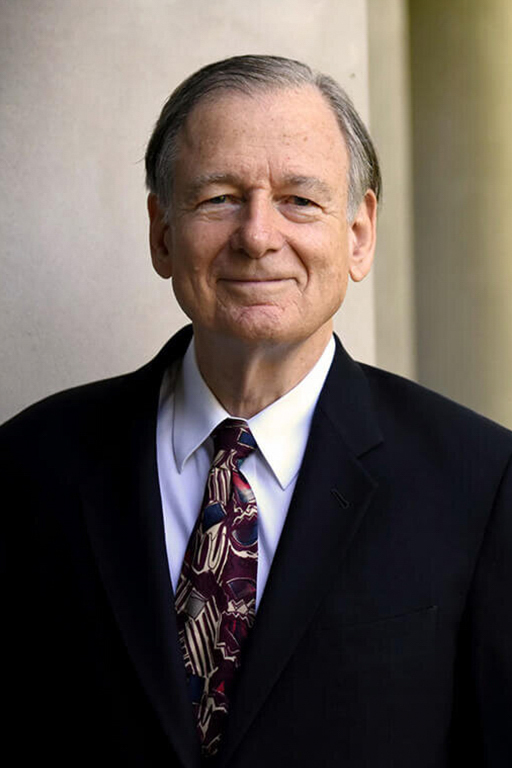 Dr. Jay Hakes, a leading authority on environmental and energy issues with a distinguished record of service in government and academia, will be the guest presenter for the next University of Southern Mississippi (USM) University Forum Tuesday, Nov. 14 at 6:30 p.m. in the Fleming Education Center at the USM Gulf Park Campus in Long Beach.
Dr. Hakes' presentation, titled "The Biggest Resilience Challenge: Finding a Twenty-Year Strategy on Climate Change" will be the first University Forum event in the program's nearly 50-year history to be held at the Gulf Park Campus. His forum talk will address the subject of his next book, set to be published in the fall of 2024, that examines the history of climate change science and politics in the United States, and considers the ramifications of that history on today's climate crisis.
Admission to University Forum programming is free and the public is invited; this event will also be livestreamed at Bennett Auditorium on the USM Hattiesburg campus.
"There's no silver bullet for slowing change," Dr. Hakes said. "But we have a lot of exciting silver buckshot available that can help protect the future of our quality of life on the Gulf Coast and around the world."
A noted expert on U.S. energy policy, Dr. Hakes has a long history of working on energy issues, including as administrator of the U.S. Energy Information Administration in President Clinton's administration and as director for research and policy for President Obama's BP Deepwater Horizon Oil Spill Commission. He also served for 13 years as director of the Jimmy Carter Presidential Library.
"Climate change is an important issue across the globe, and we are fortunate to have Dr. Hakes at USM Gulf Park to share his expertise and help us understand this complex topic," said Dr. Jacob Breland, associate vice president for Academic Affairs. "The University Forum series is an excellent way for us to engage with our communities on timely and important matters."
Dr. Hakes earned a doctorate from Duke University and was a tenured professor at the University of New Orleans before entering government. He is the author of numerous articles and two books, including A Declaration of Energy Independence: How Freedom from Foreign Oil Can Improve National Security, Our Economy, and Environment, and Energy Crises: Nixon, Ford, Carter, and Tough Choices in the 1970s. He has testified before Congress on 27 occasions and is currently serving on the advisory committee of the American Museum of Science and Energy Foundation.
"The roots of today's energy crisis, including the role fossil fuels have played in producing rising temperatures that threaten our health, ecology, and security, are not new. That makes Dr. Hakes the right person to address not only what has led us to this moment, but also what we must do to ensure our future," said Dr. Andrew Haley, director of University Forum. "And, given the imminent threat climate change poses to coastal communities, there is no better place to hold this first-of-a-kind University Forum than USM's Gulf Park Campus."
University Forum is presented by the USM Honors College. Email for more information.