Jenkins Honored for Work as USM IFC President
Fri, 01/13/2023 - 14:36pm | By: David Tisdale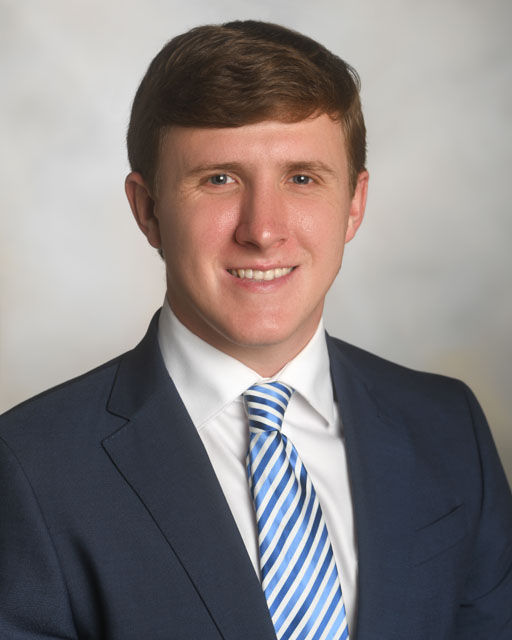 Jonathan Jenkins, a University of Southern Mississippi (USM) student from Carriere, Mississippi who serves as president of the school's Interfraternity Council (IFC), was recognized in December as an Outstanding IFC President for 2022 by the North American Interfraternity Conference (NIC).
The IFC is the governing body for local chapters of the national fraternity organizations specifically associated with the NIC. The USM IFC currently presides over nine chapters, including Alpha Tau Omega, Delta Tau Delta, Kappa Sigma, Phi Kappa Tau, Pi Kappa Alpha, Pi Kappa Phi, Sigma Alpha Epsilon, Sigma Nu, and Sigma Phi Epsilon.
The NIC is the trade association representing national and international men's fraternities, including a diverse range of culturally and religious-based organizations. Its member organizations include more than 6,000 chapters located on more than 550 campuses in the United States and Canada, with approximately 250,000 undergraduate members and nearly 4.2 million alumni.
"Jonathan is an incredible student who has made such a positive impact on the Southern Miss Fraternity and Sorority Life community," said Laura Laughlin, executive director of Student Connections in the USM Division of Student Affairs. "He is one of the most hardworking and humble student leaders with whom I've had the chance to work. He has dedicated himself to helping improve the fraternity experience for generations of students to come, and we could not be prouder of him and the work he has done this year."
A member of Pi Kappa Alpha fraternity, Jenkins is a business management major who also serves as a Student Government Association (SGA) senator for the College of Business and Economic Development.
"I'm honored to be recognized with this award," Jenkins said. "It reflects the great work the Interfraternity Council executive board did this past year. I'm proud of everything we were able to accomplish and excited to see what the new board will do in the future."
To learn more about the IFC and fraternities and sororities at USM, visit the Office of Fraternity and Sorority Life website: https://www.usm.edu/fraternity-sorority-life/index.php and the USM IFC website: https://www.southernmissifc.com/.