USM Gulf Park Staff Create Woven Mats for People in Need
Wed, 07/05/2023 - 11:13am | By: Gabriela Shinskie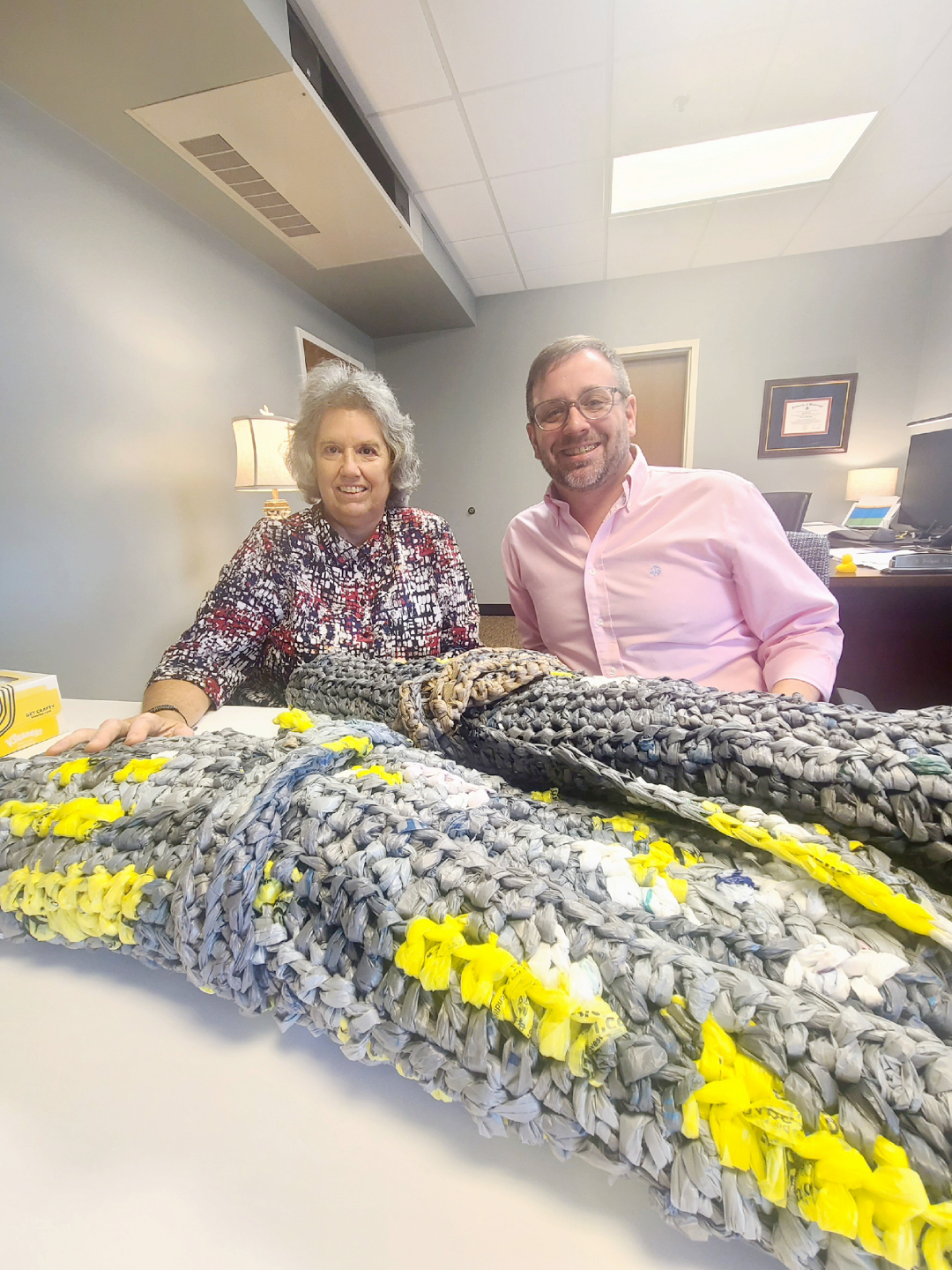 Karen Shaw, retired Serials and Collection Management Coordinator at The University of Southern Mississippi's (USM) Gulf Coast Library, has woven mats out of plastic bags for the needy since 2018.
The idea started with former USM employee, Allie Clemons, a Physical Plant Office Manager and Sustainability Officer who sought to keep plastic bags out of landfills. Shaw had a spark to give back to the needy by weaving 2-inch plastic slats from plastic grocery store bags into a roll of plarn then weaving the plarn into a finished mat used for sleeping or a blanket.
"I knew there are homeless people that are in need and thought this could be something I could invest my time in one day," said Shaw.
Shaw kept the project afloat but credits the USM Wesley Foundation for supplying the first plastic bags collection to create the mats.
Then in 2022, her women's church group decided to come together and weave the mats together to distribute to the homeless community in Gulfport.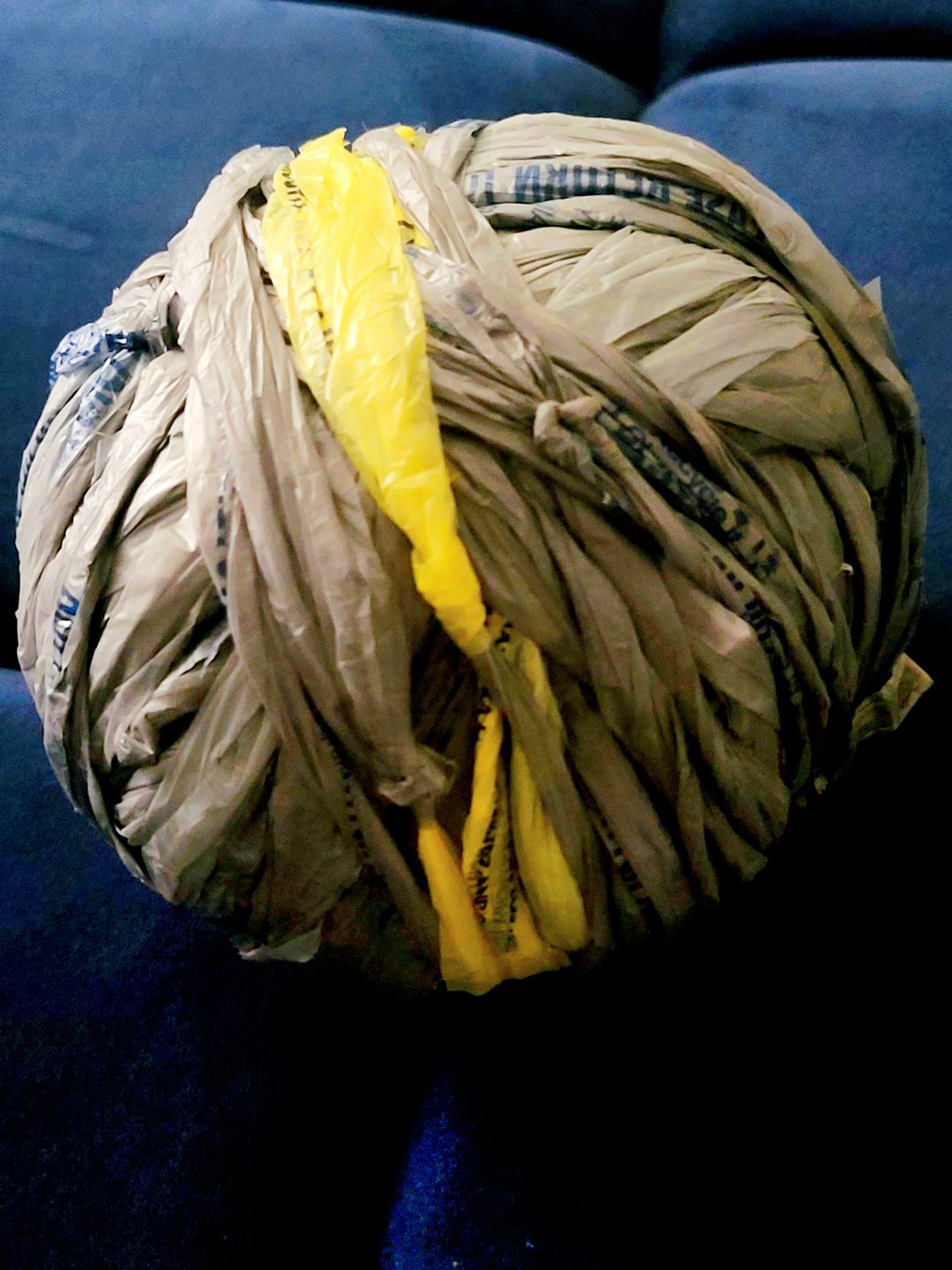 Just one mat takes more than 900 plastic bags to create the finished product. The mats consisted of a lot of time to create, but Kelley Hartfield, Administrative Assistant for the Gulf Coast Library joined Karen in this project.
"This has been her passion of love, and to be able to carry that on for her, I love Karen and I want to see her excited and happy. She was thrilled!" said Hartfield.
Shaw and Hartfield got together and started working on the mats, carefully weaving the plastic strips. However, Hartfield noticed that weaving the mats was time consuming and offered a solution to crochet the mats instead.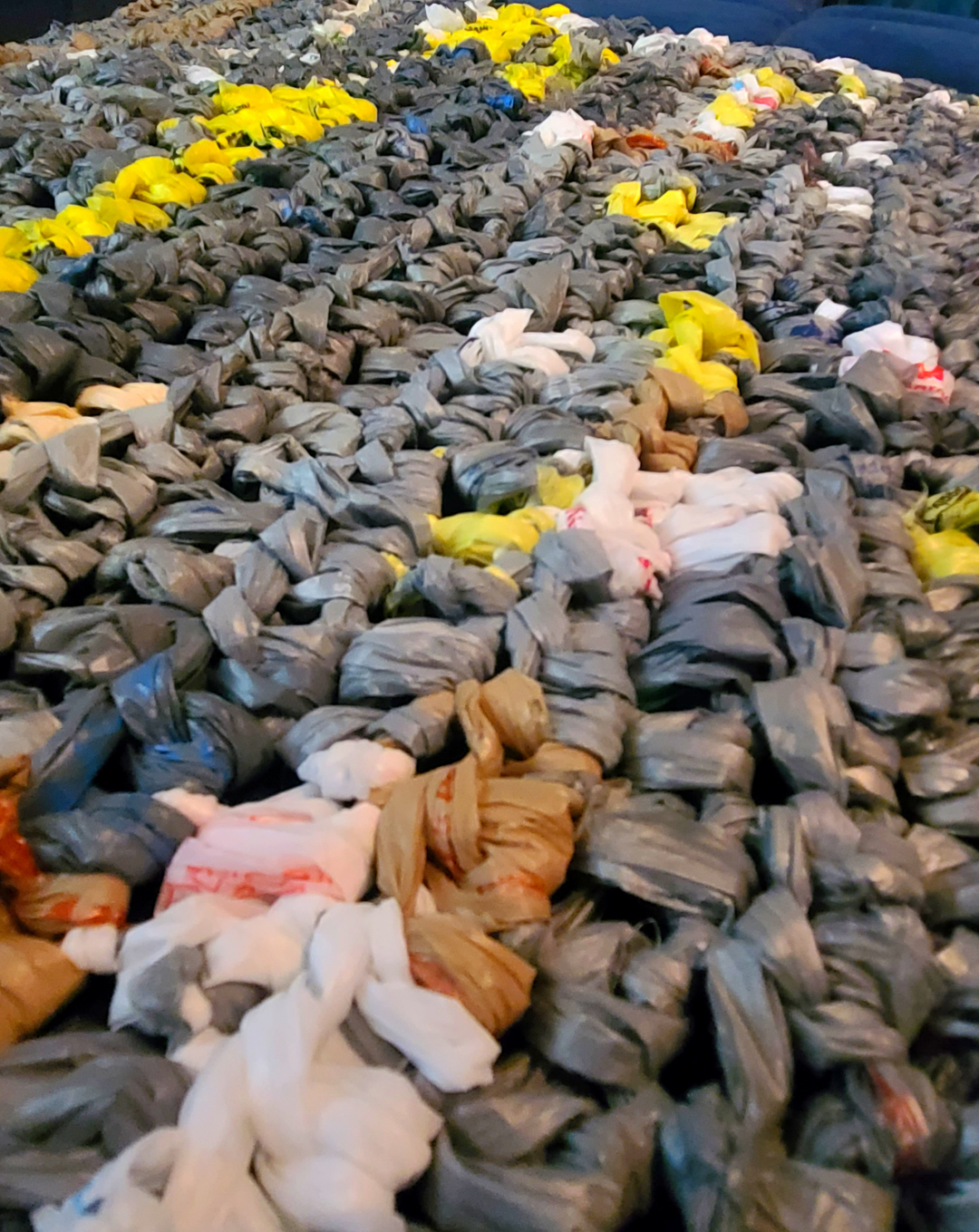 Hartfield completed two mats in two days. Shaw was in shock and excited to know that upon retiring, the project will be kept alive by Hartfield.
"As long as she gives me plarn, I will make them," said Hartfield. "Also, as long as we can spread a little love and keep those bags out of the landfill."
"This whole project was created by USM people," said Shaw.
Today, Shaw has completed 12 mats, upon her retirement in June 2023. Shaw donated the last mat to the Gulf Park Food Pantry, hoping that it can help a student in need.
"Giving them away keeps the project going. I know I'm making a difference in someone's life," said Shaw.