Anthony Chosen for Signature Magazine's Top 20 under 40
Thu, 03/09/2023 - 03:41pm | By: David Tisdale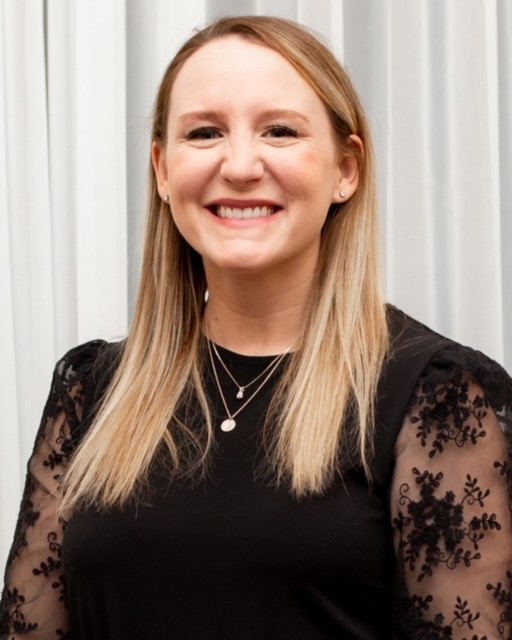 Dr. Kathryn Anthony, interim executive associate dean of The University of Southern Mississippi (USM) Graduate School and an associate professor in the USM School of Media and Communication, is among Signature magazine's Top 20 under 40 in the Pinebelt for 2023.
Dr. Anthony joined the university as an assistant professor in 2014 in the then Department of Communication Studies, now the School of Media and Communication. A USM alumna, she holds a bachelor's degree from the university and a master's degree and Ph.D. from the University of Kentucky.
"I am beyond honored to have been selected as one of the 20 under 40 in the Pinebelt," Dr. Anthony said. "Since moving to the region to teach at USM, I've fallen in love with this community, and I have met so many wonderful people. It is a joy to call Hattiesburg home, and I hope to continue to be able to work and serve in the Pinebelt for many years to come."
Widely published in her areas of research that include medical decision-making and public health risk communication, among other topics, Dr. Anthony also teaches a variety of courses in the School of Media and Communication and the USM Honors College, including Health Communication, Introduction to Communication Research, Survey of Communication, Business and Professional Communication, and Honors Colloquium 111 and 112.
"There is little doubt the challenge we face in a smaller community to keep our best and brightest right here at home," said Christina Pierce, publisher for both Signature and The Pine Belt News. "Too often they leave to attend college never to return, or they leave seeking better employment opportunities in larger cities.
"Fortunately, there are those who do opt to remain in our community and strive to make a difference. And it is those hard-working, dedicated young professionals we want to support, encourage, and recognize with our 20 Under 40 award."
Dr. Anthony also holds affiliation with multiple professional organizations, including the Southern States Communication Association, National Communication Association, and International Communication Association.
Dr. Karen Coats, associate provost and dean of the Graduate School, praised Dr. Anthony's selection to Signature's Top 20 under 40 and for her work at USM, including in her previous stint as graduate program coordinator for the School of Media and Communication and now with the Graduate School.
"I'm very proud for Dr. Anthony on this recognition, and excited to have her as part of our team here in the Graduate School," said Dr. Coats. "Knowing the position (executive associate dean) would become available with the retirement of Dr. Rich Mohn, I asked Dr. Anthony to consider the position early last semester because I was fully aware of the excellent job she did while serving as graduate program coordinator (for the School of Media and Communication) and in mentoring her own students. She is an advocate for graduate students while also expecting excellence in their academic performance and scholarly productivity, understands the importance of our policies and practices, and is an excellent communicator, which is critical to our operations and outreach.
"Importantly, she is also a kind and thoughtful person who I knew would be a great addition to the leadership of graduate education at Southern Miss. Signature magazine made an excellent choice to include her in their Top 20 Under 40 class."
(Photo by Abigail Smith/Signature magazine)