Lucas Named USM Vice President for Research
Tue, 04/25/2023 - 08:32am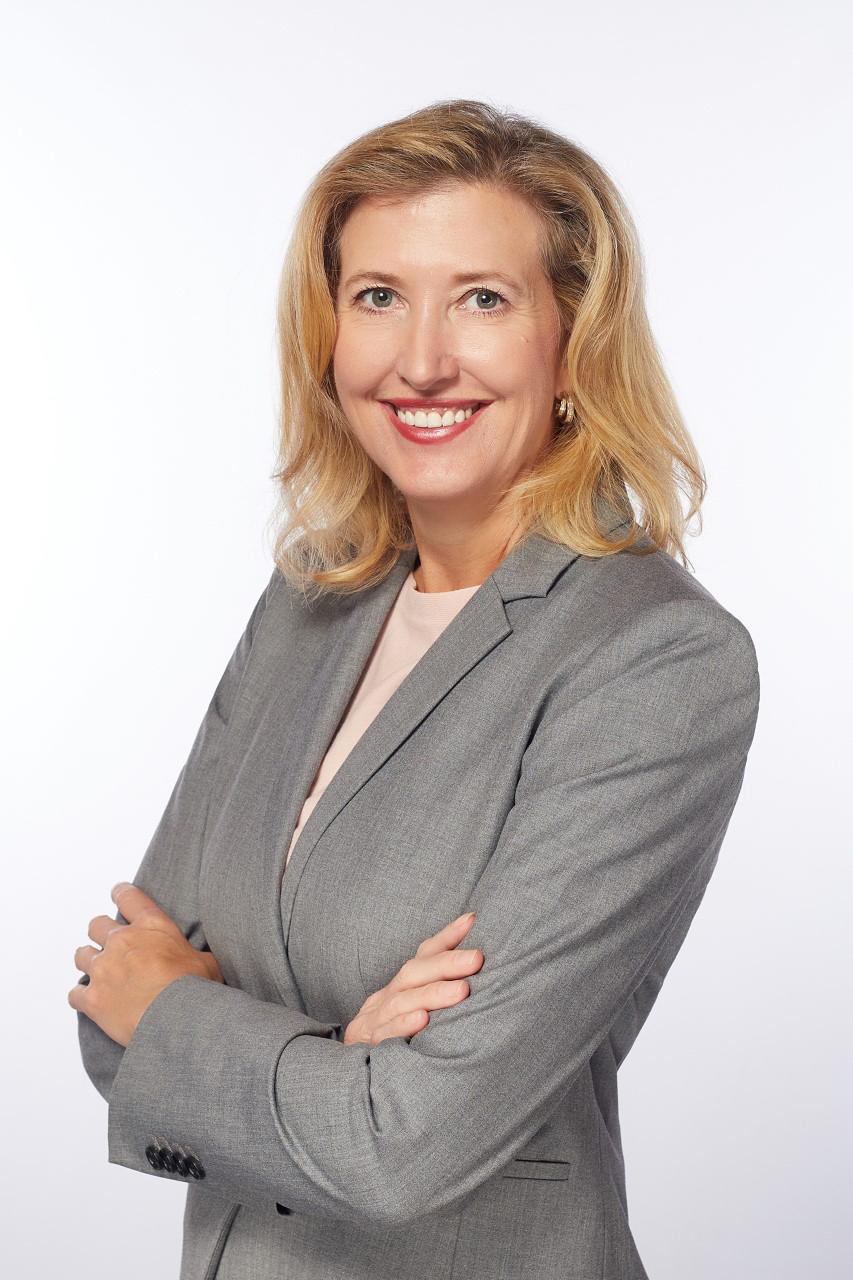 The University of Southern Mississippi has named Dr. Kelly Lucas Vice President for Research, effective May 1, 2023.
Lucas has served in the position on an interim basis since July 1, 2022. Over the past year, she has helped secure significant federal, state and private funding in support of faculty research projects, economic development, and undergraduate and graduate student research, as well as completing an in-depth analysis highlighting the critical role of non-STEM programs in maintaining the University's Carnegie R1 designation.
"Dr. Lucas has a unique combination of skills and experience spanning her work as an ocean scientist, her time on Capitol Hill in the late Senator Thad Cochran's office, and her work in both public and private sectors," said University President Joseph S. Paul. "She has already brought great energy to advancing our research enterprise and has developed a sound strategy to enhance the University's R1 designation."
Prior to her current appointment, Lucas served as USM's Associate Vice President for Research, Coastal Operations; Director of the University's Thad Cochran Marine Aquaculture Center; and was the first chief scientific officer for the Mississippi Department of Marine Resources. As a Science Fellow in the office of the late Senator Thad Cochran, she advised on ocean and atmosphere legislation and policy. She currently serves as vice chair of the Board of Trustees for the Walter Anderson Museum of Art, is Special Advisor for Stronger America through Seafood, and was previously Chair of the Gulf of Mexico University Research Collaborative.
"Dr. Kelly Lucas' appointment as Vice President for Research is a testament to her exceptional leadership, dedication, and forward-facing vision in the realm of research and innovation," said Dr. Derek Patton, Professor and Director of USM's School of Polymer Science and Engineering. "I have witnessed firsthand Dr. Lucas' unwavering commitment to fostering a strong and vibrant research environment at Southern Miss. During her interim role, she has consistently demonstrated her dedication to championing interdisciplinary collaborations, persuasively advocating for the university's research interests, and supporting the development of both established and early career researchers. I am confident that her leadership will not only maintain our university's R1 status but also elevate our research enterprise to new heights, further solidifying our reputation as a premier research institution. The University of Southern Mississippi is indeed fortunate to have such a dedicated and resourceful leader championing our research endeavors."
The current portfolio for the vice president for research includes oversight for all research-related initiatives across all USM locations, including externally funded projects, congressional requests, intellectual property, technology transfer and commercialization, economic development, innovation management, creative scholarship and corporate recruitment. The position reports directly to the University president and also serves as Executive Director of the University's Research Foundation.
"It is an honor to continue to build on the foundation of growth in research and scholarship at the University of Southern Mississippi," said Lucas. "I look forward to working with the leadership team, faculty and staff to continue to strengthen our existing research, support new opportunities and build new collaborations and partnerships – not only in traditional research disciplines, but also through identifying new ways to support creative scholarship and collaborative partnerships."
As interim vice president, Lucas has provided oversight for the following additional initiatives:
Bringing together 60 external partners across industry, small business, municipalities, county boards of supervisors, economic development entities, not for profits, foreign direct investors, congressional representatives, and university partners to submit the largest grant request in USM history
Facilitating further development and launch of the University's Gulf Blue Navigator Program, with an initial cohort of 6 companies focused on blue technology innovation
Collaborating with the National Oceanic and Atmospheric Administration (NOAA) and the United States Navy, among other federal partners, to facilitate testing and evaluation of underwater autonomous vehicles and to support other key initiatives
Leading the team for the Roger F. Wicker Center for Ocean Enterprise completion and lease negotiations with NOAA's Office of Marine and Aviation Operations, which will create approximately 60 new jobs housed in the Wicker Center
Securing $7.9 million for the expansion of critical Children's Center and DuBard School services to be housed on the Gulf Park campus
Securing private funding in support of undergraduate student research and experiential research for undergraduate and graduate students
Advancing international partnerships in ocean sciences research and collaboration
Working to secure private investors for an additional building at USM's Innovation and Commercialization Park/Tech Garden as part of the Mississippi Polymer Institute and Accelerator
Initiating an external review of university research administration processes for increasing grant submission support
"Dr. Lucas is a terrific choice to serve as Vice President for Research," said Johnny Atherton, President of the USM Research Foundation. "I congratulate Dr. Paul on this wise decision, and Dr. Lucas on an appointment that will benefit the University in both the short and long-term. As president of the USM Research Foundation, I am acutely aware of Dr. Lucas' proven track record, and I have every bit of confidence she will do a great job."
A South Mississippi native, Lucas earned an undergraduate degree in microbiology from Mississippi State University, a Master of Business Administration from the University of Alabama-Birmingham, and a doctorate in coastal sciences from USM.