Nail Named USM Provost and Senior Vice President for Academic Affairs
Tue, 05/16/2023 - 03:00pm | By: Jim Coll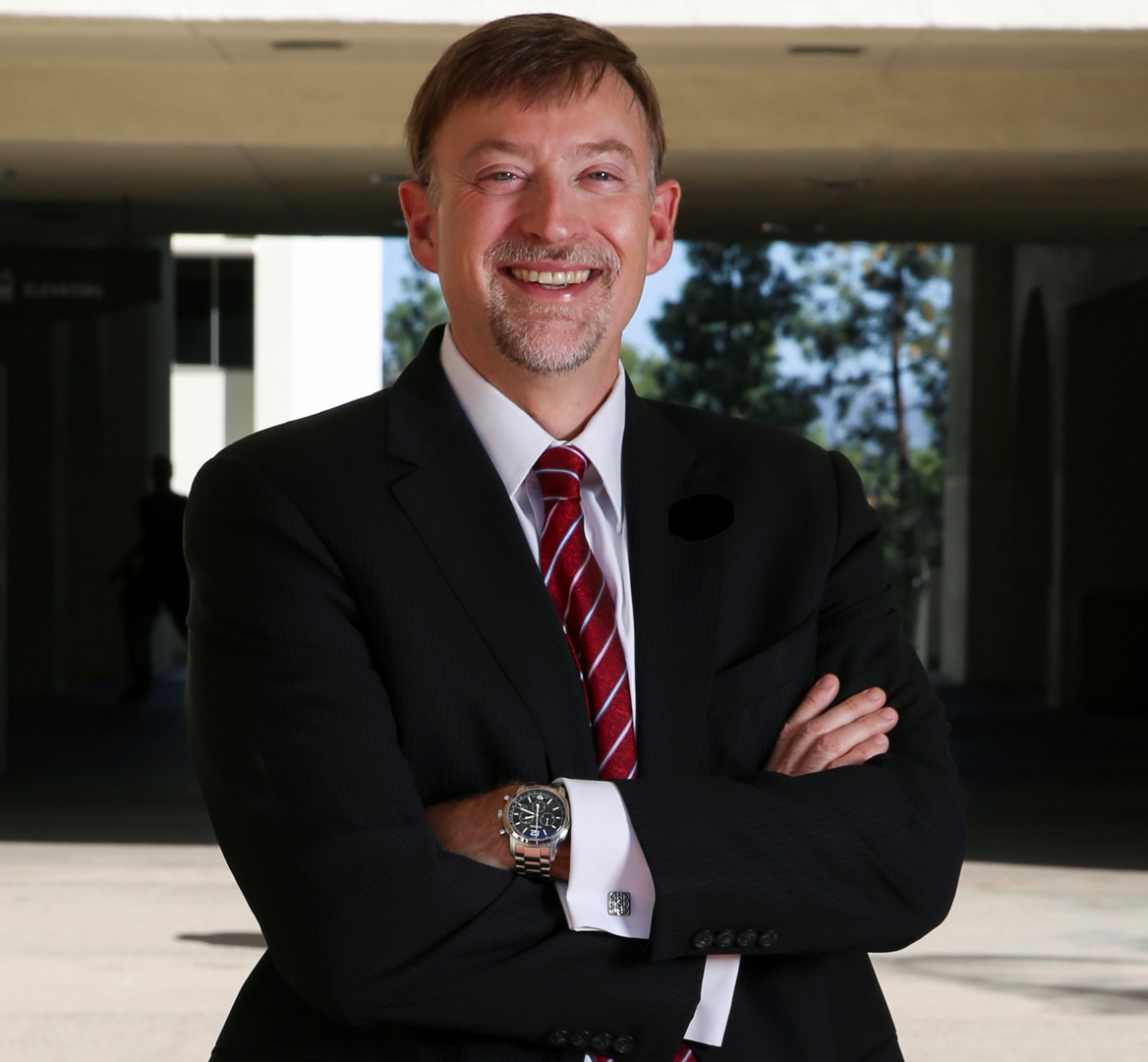 Dr. Lance Nail, a veteran university faculty member and administrator, has been named The University of Southern Mississippi (USM)'s Provost and Senior Vice President for Academic Affairs, pending approval of the Board of Trustees of the Mississippi Institutions of Higher Learning (IHL).
Nail, who previously served USM as Dean of the College of Business from 2008 to 2012, returns to south Mississippi following work as a dean at Texas Tech University, San Diego State University, and the University of Texas – Rio Grande Valley (UTRGV), where he has served as Dean of Business and UTRGV Foundation Presidential Professor in the Robert C. Vackar College of Business and Entrepreneurship since 2019. His anticipated start date at USM is July 1, 2023.
"Dr. Nail has demonstrated a strong record of achievement at each institution he has served, including advancing enrollment growth, student retention, curricular innovation, program rankings, research enterprise collaboration, and faculty support," said Dr. Joseph S. Paul, University President. "Overwhelmingly those I have spoken with throughout the vetting process have said Dr. Nail is the most student-centered dean they have worked with, and I am convinced he can lead our academic enterprise into the future, while enhancing student success, faculty development, and shared governance."
As a faculty member for 26 years and administrator for 18, Nail has improved academic and student success outcomes and elevated program rankings, as well as guided successful accreditation outcomes at every institution he has served. In his current role at UTRGV, he achieved successful affirmation of accreditation, increased the college's budget by 25 percent through enrollment growth and external funding, increased total enrollment 22 percent, and expanded full-time faculty by more than 15 percent.
At San Diego State, Nail led the Fowler College of Business to successful affirmation of accreditation in business and accounting and to immediate improvements in student success. San Diego State business students exceeded a 90 percent first year retention rate and achieved a four-year graduation rate increase from 49.7 percent to 55.2 percent. Nail launched the Fowler Scholars Program that focused on ethical leadership and featured academic, professional, and peer mentorship, leadership assessment, study abroad, and paid internships. In addition, he created the fully endowed Osinski Family Women in Leadership and Entrepreneurship initiative to support female leadership and promote women in entrepreneurship.
At Texas Tech, Nail emphasized a student-centered culture that led to annual enrollment growth of 6 percent with no decline in admissions standards. He created the Rawls College living-learning community to support first year business students with a common residence hall experience and programming to promote success and belonging and oversaw the construction of a 40,000 square foot building expansion with more technologically advanced teaching, learning, research, and office space and a computerized testing center. In addition, he initiated a diversity and inclusion plan to recruit and retain under-represented groups and first-generation students that increased success rates for all students.
Among other recognition, he was awarded 10 teaching awards at the University of Alabama at Birmingham; he was selected as one of the most influential members of the San Diego business community by San Diego Business Journal; he earned an Educational Administrator of the Year award at USM; and he was recognized by the Association to Advance Collegiate Schools of Business for diversity, equity, inclusion, and belonging initiatives. He has also raised more than $80 million in philanthropic giving, including successful completion of the $10 million Building Better Business campaign during his time at USM.
"I am so excited to return to Southern Miss," said Dr. Nail. "I love this university and the grit that defines the institution and its people. I look forward to strong collaboration with faculty, staff, and students to achieve President Paul's audacious goals to advance the university and extend its academic and research excellence. There are so few public community-engaged R1 universities in the country, and I am honored to have the opportunity to serve as provost of this distinctive institution."
Nail earned his Ph.D. in Finance with a minor in Economics in 1996 from the University of Georgia. He graduated first in his class of 575 at the University of Alabama, earning his bachelor's degree in Finance in 1989. His professional career began as a consultant for Ernst & Young, LLP National Consulting Group in 1989, and his academic career began in 1996 as a member of the faculty at the University of Alabama-Birmingham, where he became Chair of the Department of Finance, Economics, and Quantitative Methods prior to his service at USM as Dean of the College of Business. He earned tenure at USM in 2009 while serving as dean.
"I am more than pleased with the naming of Dr. Lance Nail as our new Provost," said Dr. Denis Wiesenburg, Professor of Marine Science and President of USM's Faculty Senate. "Dr. Nail was an excellent dean here at USM where he supported the business faculty to higher levels of research productivity. Dr. Nail has always been a student and faculty advocate, and I believe he will continue to share these qualities as Provost at USM. The Faculty Senate and I extend him congratulations and best wishes."
Nail's selection comes following a comprehensive national search; campus visits from four finalists for the position; and the leadership of a University search committee that included faculty, staff, and student leaders and was co-chaired by Dr. Heather Annulis, Professor of Human Capital Development and Director of the School of Leadership, and Dr. Derek Patton, Professor of Polymer Science and Director of the School of Polymer Science and Engineering.
"The announcement of our next provost marks an exciting new chapter at Southern Miss in our journey of academic excellence," said Dr. Annulis. "We look forward to Dr. Nail's leadership as he furthers our culture of collaboration in teaching, research, and community engagement."
"President Paul's selection of Dr. Lance Nail as our next Provost is a decisive move that aligns with the forward trajectory of the University," said Dr. Patton. "Dr. Nail's emphasis on student recruitment, improved learning outcomes, and optimizing our dual campus structure reflects a strategic understanding of our institution that promises to significantly enhance our University. I am particularly enthusiastic about his commitment to inclusive excellence through investments in strategic staffing and faculty success initiatives, which I believe will be instrumental in supporting our Carnegie R1 research status."
"Dr. Nail's interest in expanding our military and veterans programming also speaks volumes about his innovative, community-focused leadership," Dr. Patton added. "I am confident that under his guidance, our University will ascend to new heights of academic distinction, innovative research, and community engagement. This is indeed a transformative time for Southern Miss, and I look forward to the progress we will undoubtedly achieve under Dr. Nail's stewardship."
As Provost and Senior Vice President for Academic Affairs, Nail is expected to provide leadership to the University's academic programs to foster excellence in teaching, research, and service. The Provost is responsible for all aspects of the University's academic mission and leads its efforts in the pursuit of academic excellence at all campuses and teaching sites.
"I want to express my sincere appreciation to all individuals who participated in the selection process over the past six months, through robust listening sessions, in-person visits with four finalist candidates, and feedback surveys," said President Paul. "In particular, I want to recognize and thank the Provost Search Committee as well as the Faculty Senate Executive Committee, Council of Directors Officers, academic deans, and student leaders, who provided invaluable input directly to me at each stage of the process."