Southern Miss Human Capital Development Ph.D. Alum Publishes Papers on Military Training
Fri, 01/13/2023 - 02:32pm | By: Dena Temple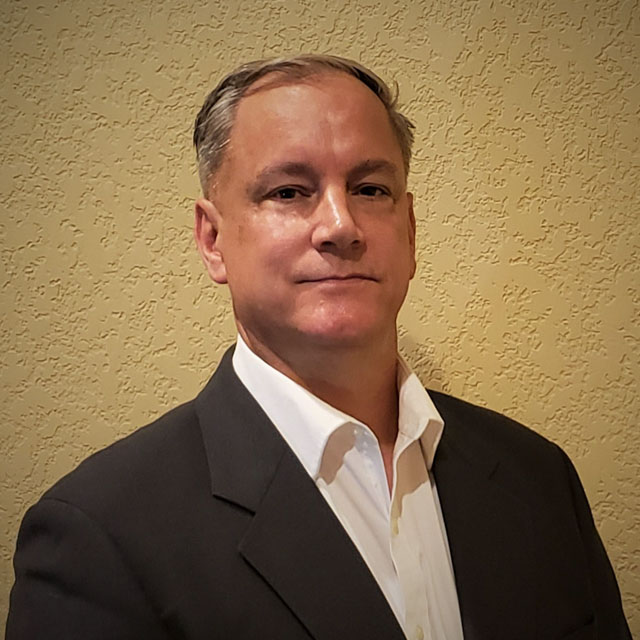 Dr. Richard Ayers, who graduated from The University of Southern Mississippi's Human Capital Development program in 2016, recently presented two significant research papers at the Interservice/Industry Training, Simulation, and Education Conference (I/ITSEC) in Orlando, Fla.
I/ITSEC is the world's largest modeling, simulation, and training event. It is sponsored by the National Training & Simulation Association (NTSA), which promotes cooperation among the Armed Services, industry, academia, and various government agencies in pursuit of improved training and education programs, identification of common training issues, and development of multi-service programs. Because NTSA is an affiliate subsidiary of the National Defense Industrial Association (NDIA), the conference emphasizes themes related to defense and security.
Ayers, who retired from the U.S. Army in 2018, currently works as an Organizational Design and Change Management Consultant for Booz Allen Hamilton. With more than 29,000 employees worldwide, the company offers consulting services in the fields of defense, health, energy, international development, and others.
The first of Ayers's two papers, "A Multi-method Learning Framework for Multi-capable Airmen," develops best practices for situational and experiential learning integrated with virtual reality technology in a training environment, specifically for the U.S. Air Force. He is the sole author of this paper.
Ayers co-authored the second paper, "Development of a Searchable, Web-based Repository for Sharing ARVR Training Assets," with five Air Force and civilian colleagues. This paper describes the Air Force Research Laboratory's effort to design and develop a web-based Community of Practice in response to the explosion of interest in using commercial off-the-shelf Augmented (AR) and Virtual Reality (VR) technologies in training. This virtual community allows designers to easily share assets and help users learn from one another via webinars and discussion groups.
"The Human Capital Development Ph.D. program at USM absolutely prepared me for the very competitive world of defense consulting," said Ayers in a recent interview. "I would not have been able to conduct the research and write it up without the team [at the School of Leadership]."
"Dr. Ayers is just one of our graduates making a difference," said Dr. Heather Annulis, Director of the School of Leadership at USM, which offers the Ph.D. program in Human Capital Development. "His desire to positively affect change and his commitment to taking Air Force combat effectiveness training to the next level guarantee his success. We are proud to call him a Southern Miss alum."
The School of Leadership is housed within the College of Business and Economic Development at The University of Southern Mississippi and operates on the Coastal USM campus in Long Beach, Miss.
To learn more about the degree programs offered by the School of Leadership, visit https://www.usm.edu/leadership or email SchoolOfLeadershipFREEMississippi.