Osborne Named Coordinator for USM's Fay B. Kaigler Children's Book Festival
Mon, 07/24/2023 - 01:18pm | By: David Tisdale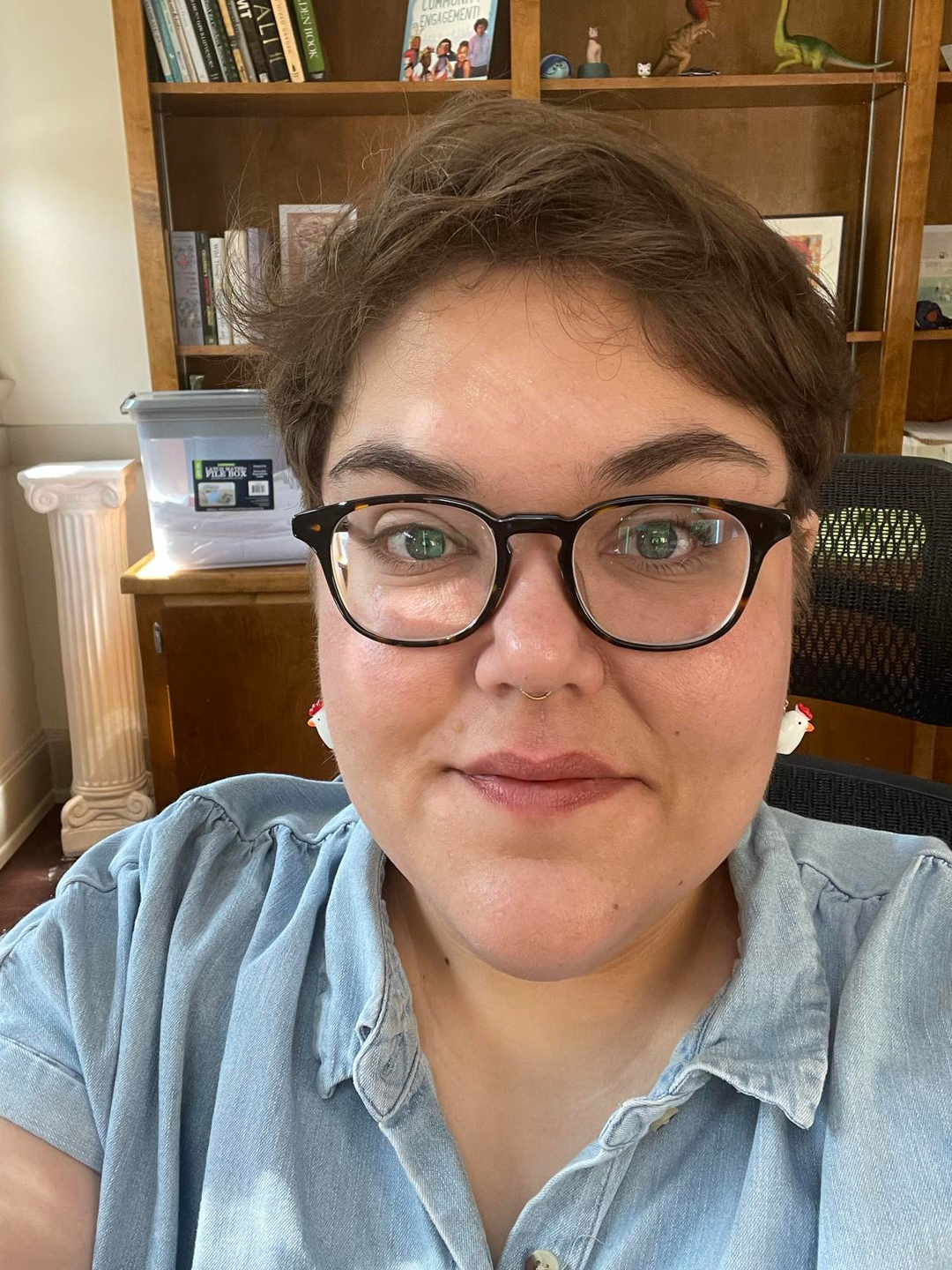 Dr. Mary Osborne, a University of Southern Mississippi (USM) alumna who earned her Ph.D. in English with an emphasis in children's and young adult literature, will serve as coordinator for its internationally renowned Fay B. Kaigler Children's Book Festival in conjunction with her new role as Assistant to the Director for Special Events and Outreach Coordinator in the School of Library and Information Science (SLIS).
Dr. Stacy Creel, director and professor in the SLIS, said Dr. Osborne's academic background and experiences as a writer, editor and blogger in the genre make her a great fit for the position.
"Mary's Ph.D. in English with an emphasis in children's and young adult literature and her blog creation and writing made her a stand-out candidate," said Dr. Creel. "She has editing experience as well, which makes her a good fit for the print materials created for the festival each year. We're really excited about her joining us as to coordinate the festival and growing our online presence with some original content creation."
No stranger to the festival, Dr. Osborne became acquainted with the CBF while studying at USM when she relished the opportunity to hear from and meet the prominent authors and illustrators who attended, including the event's top award recipient, the Southern Miss Medallion winner, and those recognized during its Ezra Jack Keats Book Award ceremony.
"I looked forward to it every year, so it's wild to think that now I'm helping organize it," she said. "We are also so honored to host the Ezra Jack Keats collection in the de Grummond Children's Literature Collection and thrilled to feature the Ezra Jack Keats Award at the festival.
"There's a big team of folks that make it all possible, and I'm just happy to be a part it."
Dr. Osborne heard about the CBF coordinator position from a friend who is a librarian and with ties to the USM School of Library and Information Science, which sponsors the annual event.
"She knew I loved children's literature and had a background in it, so she suggested I apply and see what happened," Dr. Osborne explained. "I immediately felt a connection to both the position itself and my potential coworkers, who were all so welcoming. Getting to work at the University, advocating for and promoting such a long-running children's literature festival is a dream."
The CBF, an annual event that began in 1968 and attracts hundreds of visitors from across the country and around the world, is hosted by the USM College of Education and Human Sciences' School of Library and Information Science (SLIS) on its Hattiesburg campus. The purpose of the festival is to promote children's literature, as well as the writers, illustrators, publishers, librarians, and educators who work in the genre.
In 2001, the festival was named in honor of Kaigler, a retired educator who taught in her native Mississippi and in California for more than three decades. Kaigler was a long-time participant and generous supporter of the festival.
A Georgia native, Dr. Osborne said she was first attracted to USM by the opportunity to study with its excellent children's literature scholars and to take advantage of the research opportunities in the de Grummond Collection. Her doctoral research focused on disability studies and children's literature, looking at the intersections of the nonnormative body in young adult literature; she graduated in 2020.
"I specifically came to USM as a student to be close to the [de Grummond] collection – it's such a valuable resource for any children's lit scholar," Dr. Osborne explained. "I'm most excited to delve into the library side of children's literature, especially as questions about access sprout up in the public sphere."
During the relative quiet of the summer, Dr. Osborne says she's been using her time wisely to get organized and ready for when preparations for the 2024 festival start picking up.
"Right now, I'm excited to be planning a couple of trips to help promote the CBF, including attending the Mississippi Book Festival," she said.
With the SLIS and de Grummond Collection faculty and staff members working closely together on the CBF, Dr. Osborne says presenting the festival is an all-around team effort.
"So many people put their talents together to help the event work, and that collaborative spirit is part of what drew me to this job," she continued. "USM is fortunate to have the Kaigler Children's Book Festival, as it's not only significant for the school, but for the preservation of and study of children's literature in general."
Learn more about USM's Fay B. Kaigler Children's Book Festival online. Learn more about the School of Library and Information Science, which is housed in the College of Education and Human Sciences.