USM Responds to Alarming Decline in Oyster Population
Fri, 06/09/2023 - 01:47pm | By: Gabriela Shinskie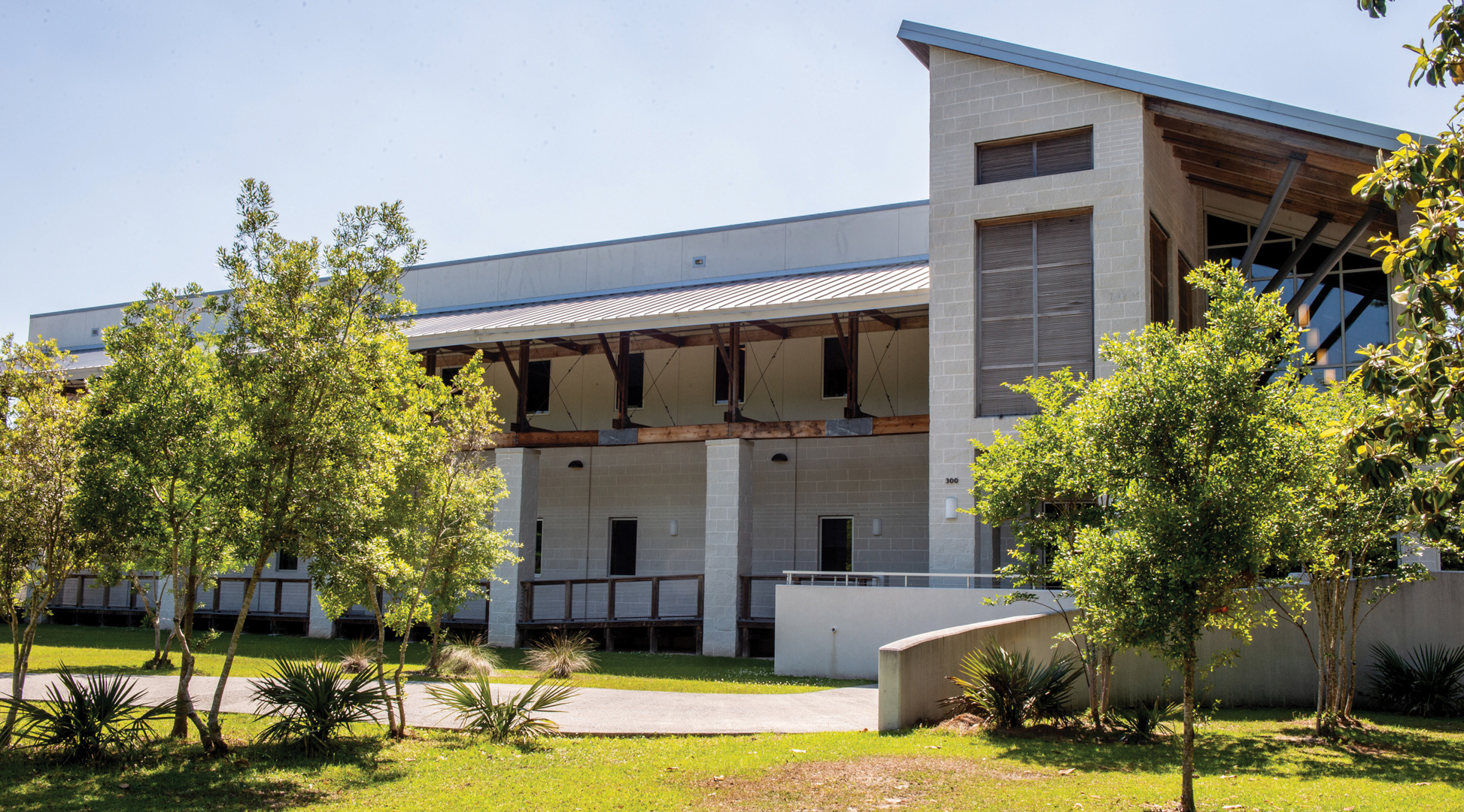 The oyster industry in the Gulf of Mexico has shown signs of rapid decline and many researchers are working diligently to find a solution. The decline is a result of recent events, both man-made and natural, throughout the years. Dr. Reginald Blaylock, Interim Director of the Thad Cochran Marine Aquaculture Center at The University of Southern Mississippi (USM), is helping develop a new oyster hatchery as part of the solution.
Multiple efforts can contribute to solving the oyster problem. One of the ways is through restoration where oysters are produced in hatcheries and stocked into the wild to establish reefs and restore natural populations. Another is through aquaculture where oysters are grown off-bottom in a managed system for commercial harvest.
"Hatcheries can help mitigate the decline by producing oysters for both restoration and aquaculture, but there is a shortage in the supply of oyster larvae for these purposes. The new hatchery will help alleviate that shortage," said Blaylock.
In 2020, Gov. Tate Reeves announced that the U.S. Department of the Treasury approved a RESTORE Act grant of $7.62 million for the construction of USM's Oyster Hatchery and Research Center. The grant is administered by the Mississippi Department of Environmental Quality (MDEQ).
"This hatchery will produce oysters for restoration and deal with research issues that constrain the production of oysters that will help the aquaculture industry," said Blaylock.
The COVID-19 pandemic put a pause on the hatchery construction with the increased cost of building materials. A new design was developed to mitigate rising costs and implementation is set to begin soon.
The new hatchery is expected to be a vital part of improving the state's oyster population and to meet the needs of the seafood industry.
Blaylock emphasized the importance of oysters as part of a healthy ecosystem. Economically, the oyster industry has been a huge part of the seafood culture on the Gulf Coast for years.
"Oysters are important to our coast because they can filter and maintain water quality. This is fundamental. We also have a history of harvesting, processing, and selling oysters. This is part of the culture of the Gulf Coast," said Blaylock.
Blaylock said that aquaculture is the key to moving the seafood industry forward. Wild harvests are wonderful, but they simply can't meet the rising demand for seafood. Aquaculture now provides 50 percent of the seafood products we consume, and it is the only way we can meet future demand for seafood.
Blaylock and his team are working to alleviate the constraints the prevent growth in the domestic aquaculture industry. The new oyster hatchery will help meet those goals.
The Thad Cochran Marine Aquaculture Center works with government organizations, industries, and non-profits to advance sustainable aquaculture on land and in marine environments.
Please visit the Thad Cochran Marine Aquaculture Center to learn more.