The School of Leadership Prepares Future Leaders for a Growing Economy
Fri, 06/23/2023 - 11:37am | By: Gabriela Shinskie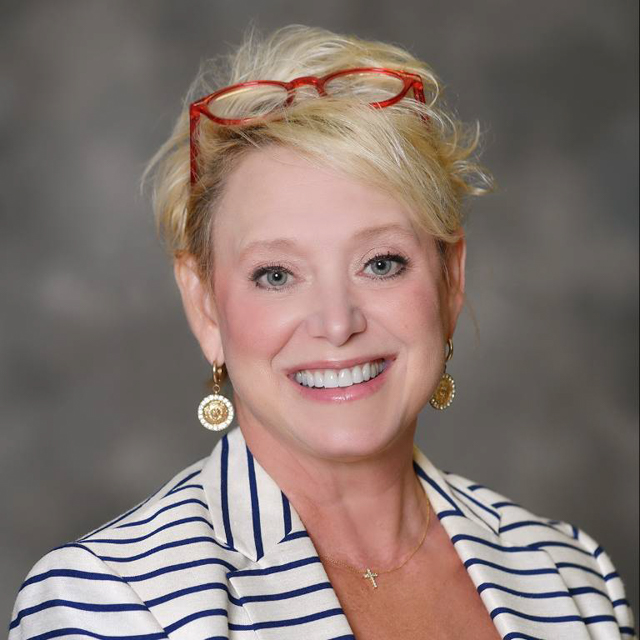 The University of Southern Mississippi's (USM) School of Leadership is thriving in its second full year on the Gulf Park campus, preparing students for success in the business world through innovative coursework.
Dr. Heather Annulis, director of the USM School of Leadership, describes the school as a multi-disciplinary educational experience creating transformational leaders. She emphasized the goal of answering the call of the present day in business and preparing students for business practices of the future through interpersonal skills, flexibility, and innovativeness.
"We provide academic preparation and skill development that focuses on courage, integrity, respect, and collaboration," she noted. "We offer 14 programs as part of the College of Business and Economic Development; some are traditional business programs, and we also offer unique programs to the coast."
Undergraduate programs include:
Accounting
Applied Technology
Business Administration
Industrial Engineering Technology/ Industrial Engineering Technology (Logistics)
Management
Marketing
Organizational Leadership

Graduate programs include:
Human Capital Development
Human Capital Development (Instructional Technology and Design)
Logistics, Trade and Transportation
Courses are offered in multiple formats, including fully online, hybrid, and traditional, face-to-face classroom learning, as the School of Leadership works to accommodate working professionals seeking to earn degrees. The faculty and staff are "full of energy, student-focused, and working together to achieve goals."
"We have a faculty who are passionate about helping students succeed," Dr. Annulis continued. "They are also passionate about conducting innovative research, and that's a winning combination."
Dr. Casey Maugh Funderburk is an associate professor in the School of Leadership and teaches Human Capital Development courses for the doctoral program. She said the transition of bringing the faculty together is not always easy, "but in our case, they were on board and jumped right in."
"We embraced new opportunities for the school," Dr. Maugh Funderburk continued. "Having colleagues come together to form this new school has been amazing. I've loved that part of it, and how we can leverage faculty to meet students' needs."
Queliah Conway is a senior marketing major and Spanish minor at the School of Leadership, as well as Vice President of Programs for Student Government Association (SGA) in the Office of Student Affairs. Conway plans to graduate in the fall of 2023.
Conway said her journey in the School of Leadership is unique, where she feels closely connected to her professors and other students at Gulf Park. The student-to-professor ratio forms a close-knit classroom setting.
"The faculty and staff are extraordinarily supportive and always ready to help you attain your goals. I had the opportunity to work alongside them to assist with one of their events to ensure it was student-oriented," said Conway. "From the curriculum to the faculty and staff, it was a great experience."
Through her studies, Conway discovered her strengths and potential in the business field through analytics, accounting, and finance. She says she can now grasp what makes a business successful and is ready for the real-world challenge.
"My studies have helped me see another perspective and not limit myself to one path, but be open and successful in any business environment," she further noted. "It has given me the skills and knowledge to thrive in my future work."
With its proximity to the Gulf of Mexico, the USM School of Leadership is adapting for the future when it comes to business, particularly in the blue economy. Local coastal organizations are offering projects so students can practice problem-solving in today's high-intensity business world.
"The most rewarding part about serving as the director here is the ability to say 'yes'. When we start at 'yes', it's amazing what we can accomplish," said Dr. Annulis. "I love finding out what students need and working with faculty and administrators to help students achieve their professional and personal goals."
She concluded, "The best part is seeing them graduate and walk across that stage."
Visit the School of Leadership website to learn more.