USM Hosts Transatlantic Shipbuilding and Maritime Industry Conference
Thu, 06/29/2023 - 09:53am | By: Gabriela Shinskie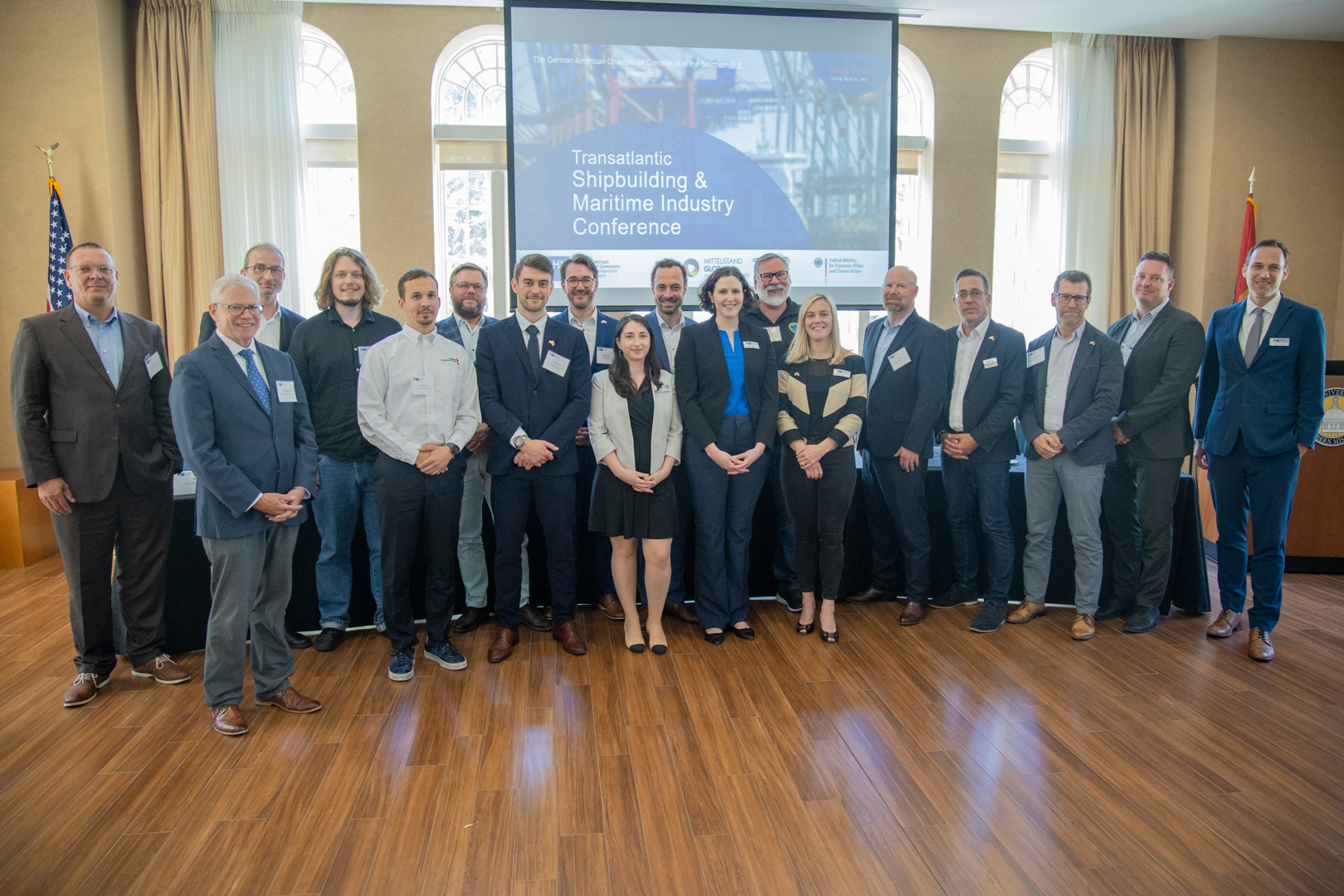 The University of Southern Mississippi (USM) hosted the Transatlantic Shipbuilding and Maritime Conference on Wednesday, June 28 at the University's Gulf Park Campus that included 10 German shipbuilding and maritime industry suppliers to the Gulf Coast.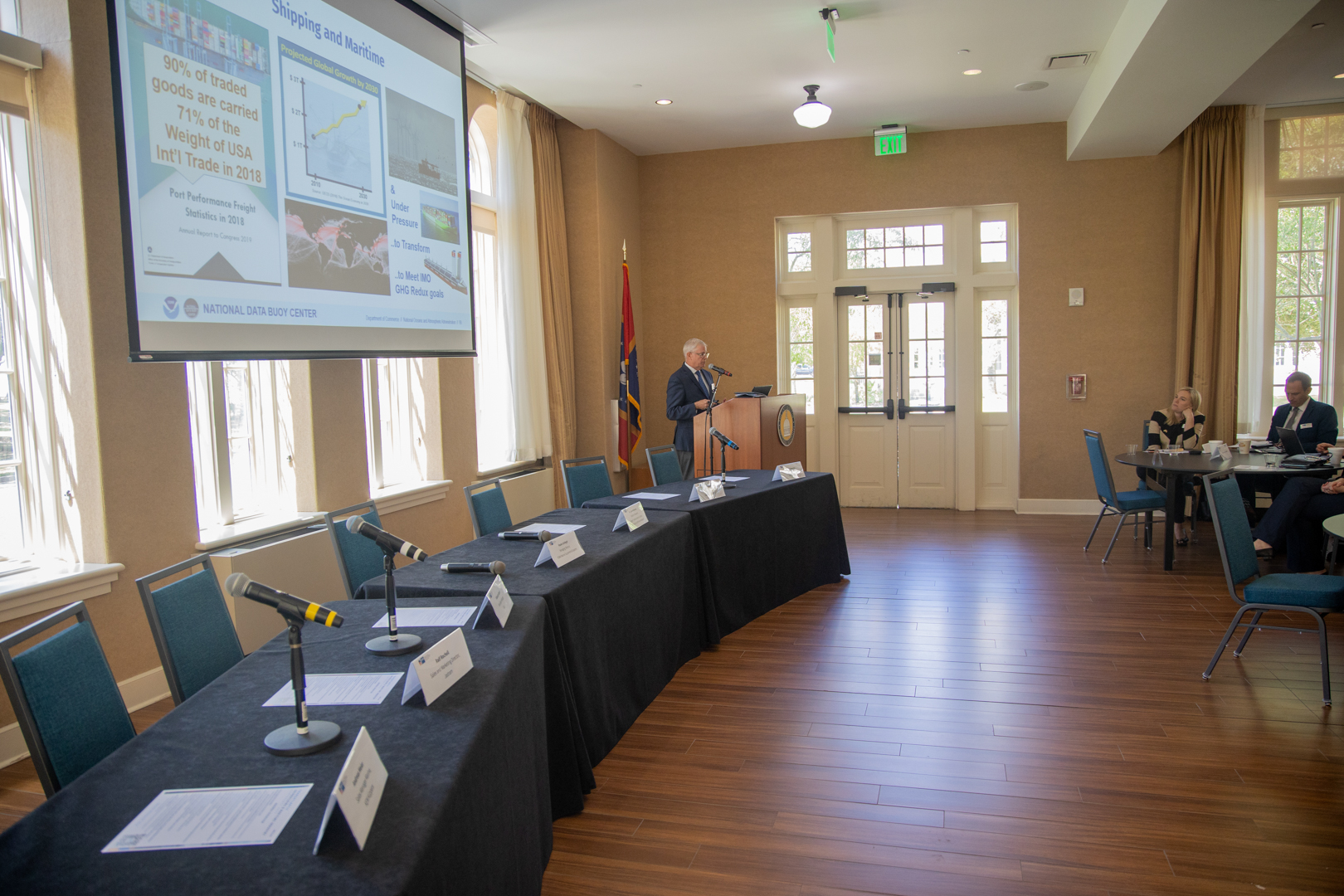 The German American Chamber of Commerce of the Southern U.S., President Matthias Hoffmann, was among those in attendance to discuss developments on the coast. Many professionals gathered for a day of networking and informational sessions from German and United States maritime speakers.
Dr. Jason McKenna, Director of Research, Development, Testing, Evaluation, and Training at USM's Roger F. Wicker Center for Ocean Enterprise spoke about research partnerships to promote the new blue economy in the Gulf of Mexico along with projects Ocean Enterprise is working on with federal, state, industry, and non-profit agencies.
"The Gulf of Mexico is fast becoming a new blue economy hub," said McKenna
McKenna talked about new blue tech start-up companies and industry partners having unique access to the Gulf of Mexico through USM and the Port of Gulfport to test their technology. USM's Coastal Operations provides unique, water-front access to these new companies.
Keynote speaker Captain David Wolynski, Commanding Officer of the Naval Oceanographic Office, focused on the maritime industry and forecasting models of maritime growth through uncrewed platforms.
"We have to make sure our ships are survivable," said Wolynski.
He stressed how uncrewed platforms can provide real-data and reach where crewed vessels find those applications limited. The United States Navy is working to release more uncrewed platforms in the next five years.
The conference included panel discussions and presentations focused on latest trends in German shipbuilding, offshore energy and the new blue economy.