USM's Fabrication Shop Supports Rapid Prototype, Marine Research Center Mission
Tue, 06/20/2023 - 02:07pm | By: Gabriela Shinskie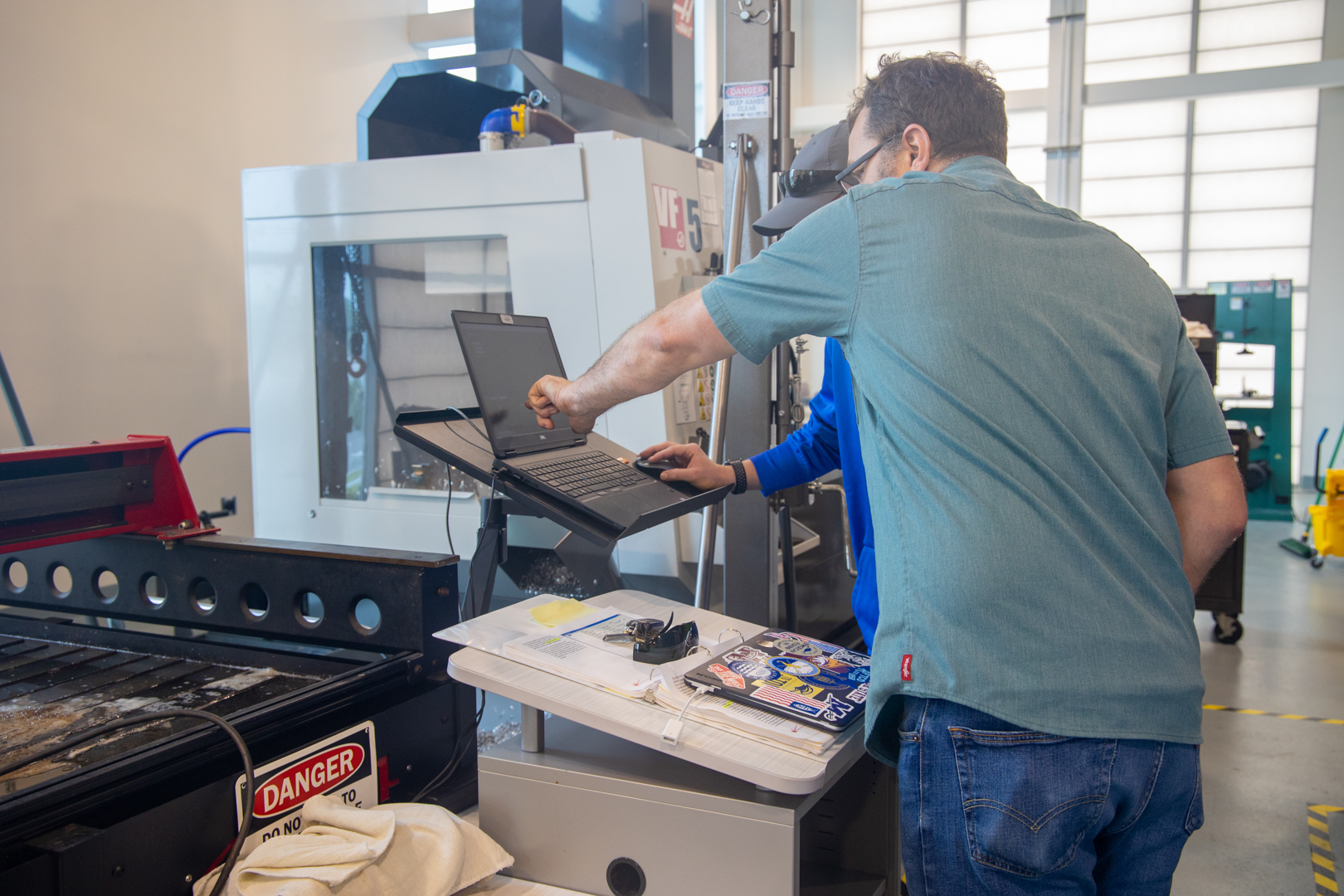 The University of Southern Mississippi's (USM) Prototype Fabrication Shop at its Marine Research Center (MRC) in Gulfport shows great promise in its mission to provide state-of-the-art fabrication in support of blue technology innovation in the Gulf of Mexico.
The Prototype Fabrication Shop, which opened in early 2023, features $1.8 million in RESTORE (Resources and Ecosystems Sustainability, Tourist Opportunities, and Revived Economies of the Gulf Coast States) Act-funded equipment, including a CNC 5-axis mill, a plasma table, hybrid laser/router table, and 3D printers, among a variety of others.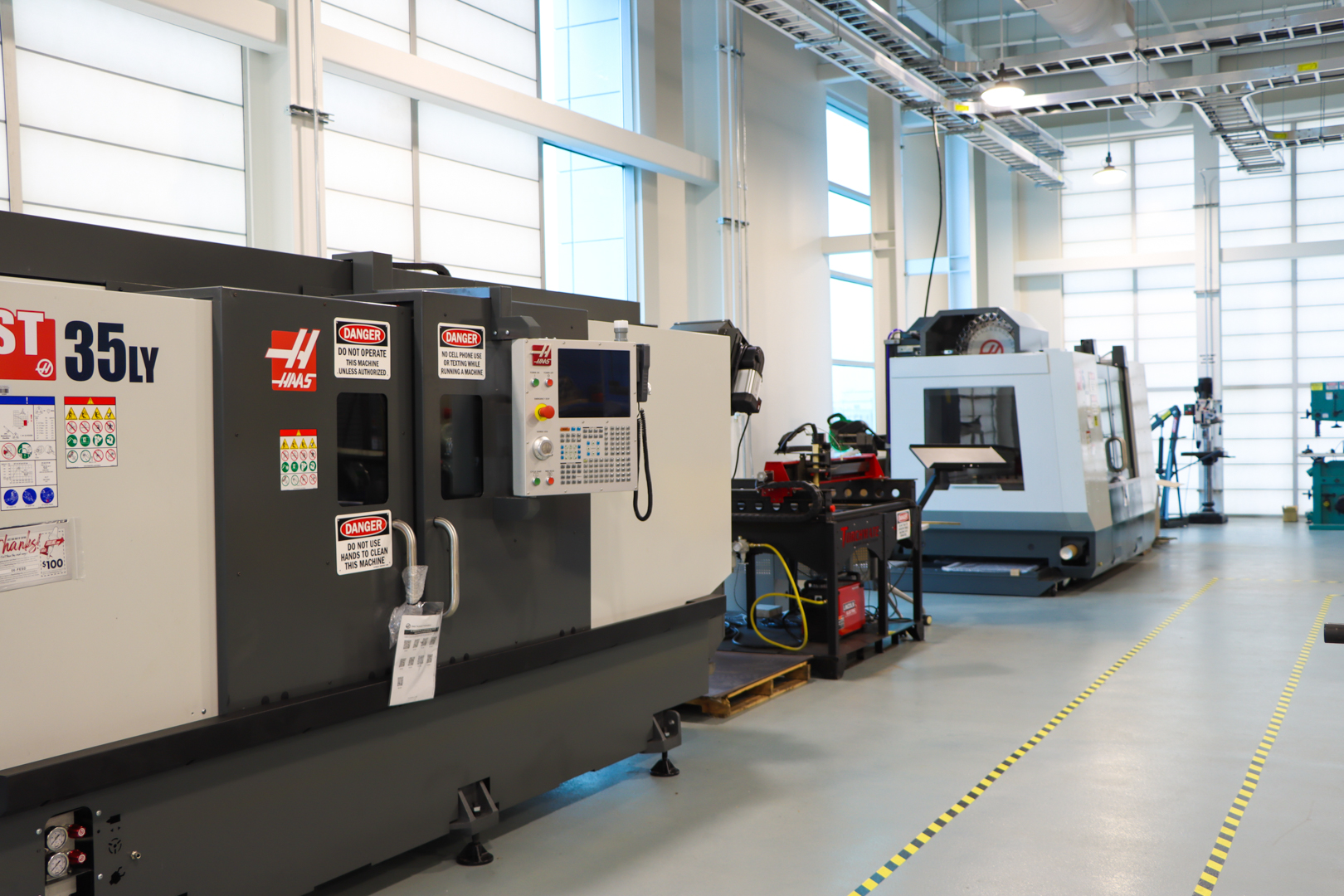 Anita Arguelles, Content and Brand Manager at the Center for Ocean Enterprise, said extensive research was initiated with tours to different fabrication shops along the East Coast. We wanted to offer fabrication services quickly responding to requests to build, modify or repair equipment so that users can get back on the water with minimal delay.
Ocean explorers and engineers designed the Marine Research Center and created the list of equipment for the Prototype Fabrication Shop to support professionals that need to get their technology into the marine environment.
"We have everything in our shop to help researchers do their work," said Arguelles. "A new start-up company that is refining a design or established companies that want support for low volume manufacturing of blue technology products, we are here to help.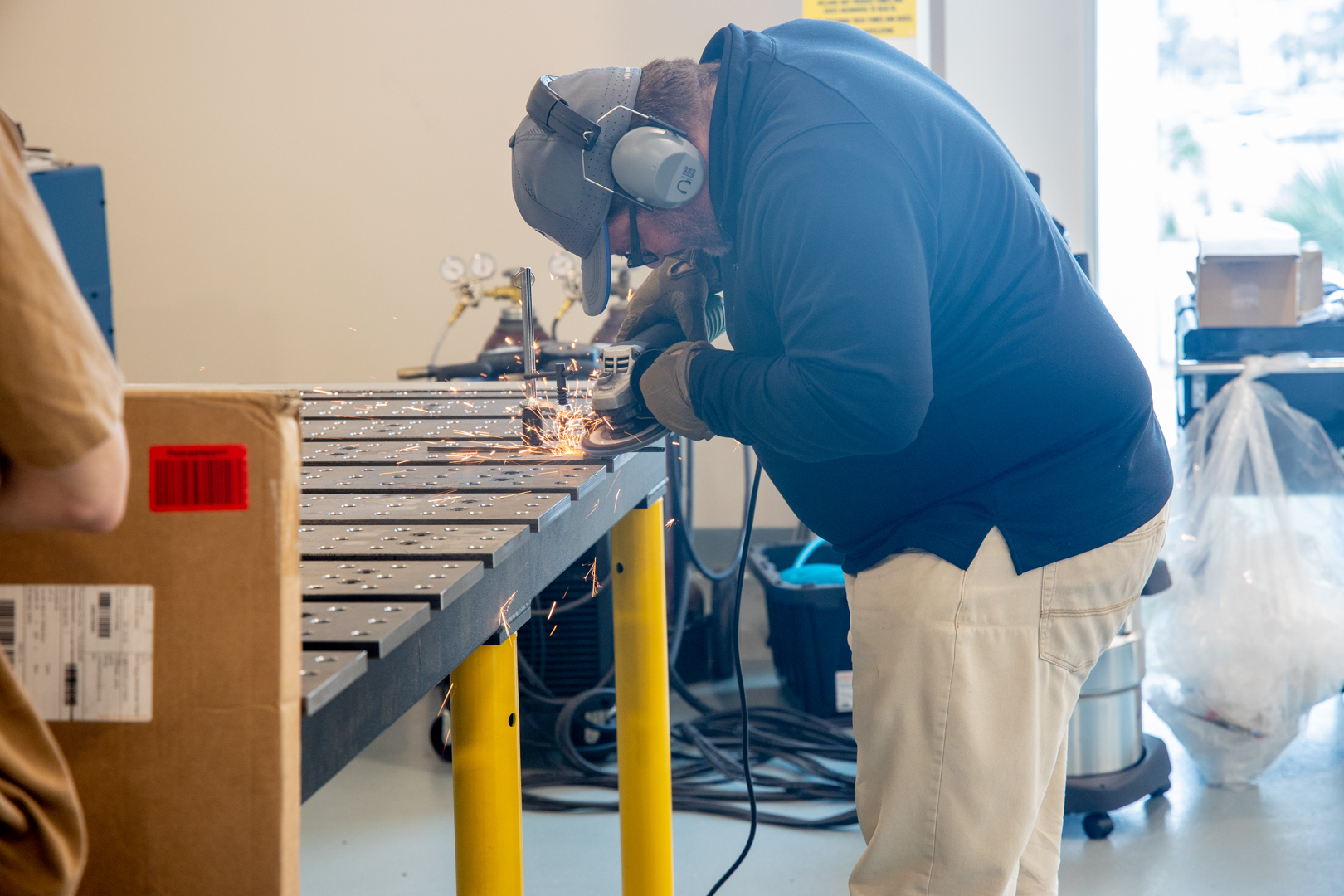 USM's new fabrication shop has been commended for being a "world-class shop" for its capabilities in machining, welding, bending, and other types of fabrication.
"It also supports our strategy to support the uncrewed maritime systems hub of the Gulf of Mexico. To do that, we must support blue technology innovators," said Arguelles.
As an example of its modern cutting-edge services, one can bring a thumb drive with files for generating parts and let the shop machine do the rest.
The Prototype Fabrication Shop is operated by Glenn Myers, who is the Prototype Equipment Service Center Director for the Ocean Enterprise Team. He has nearly 40 years of experience managing shop equipment, including with aerospace, oil and gas, medical machines; his specialty is the CNC 5-axis mill, which he has been working with for 15 years.
"My favorite piece of equipment is definitely the 5-axis mill," Myers said. "It is a milling machine that will cut in all five directions at once. It's the most complex.
"There's nothing cooler than going and modeling it up on the computer and then going out on the machine and seeing it actually made."
Chris Kirby, research program and business manager at the Center for Ocean Enterprise, said the need for the shop's services is great, and he's glad USM has put resources into making it a reality.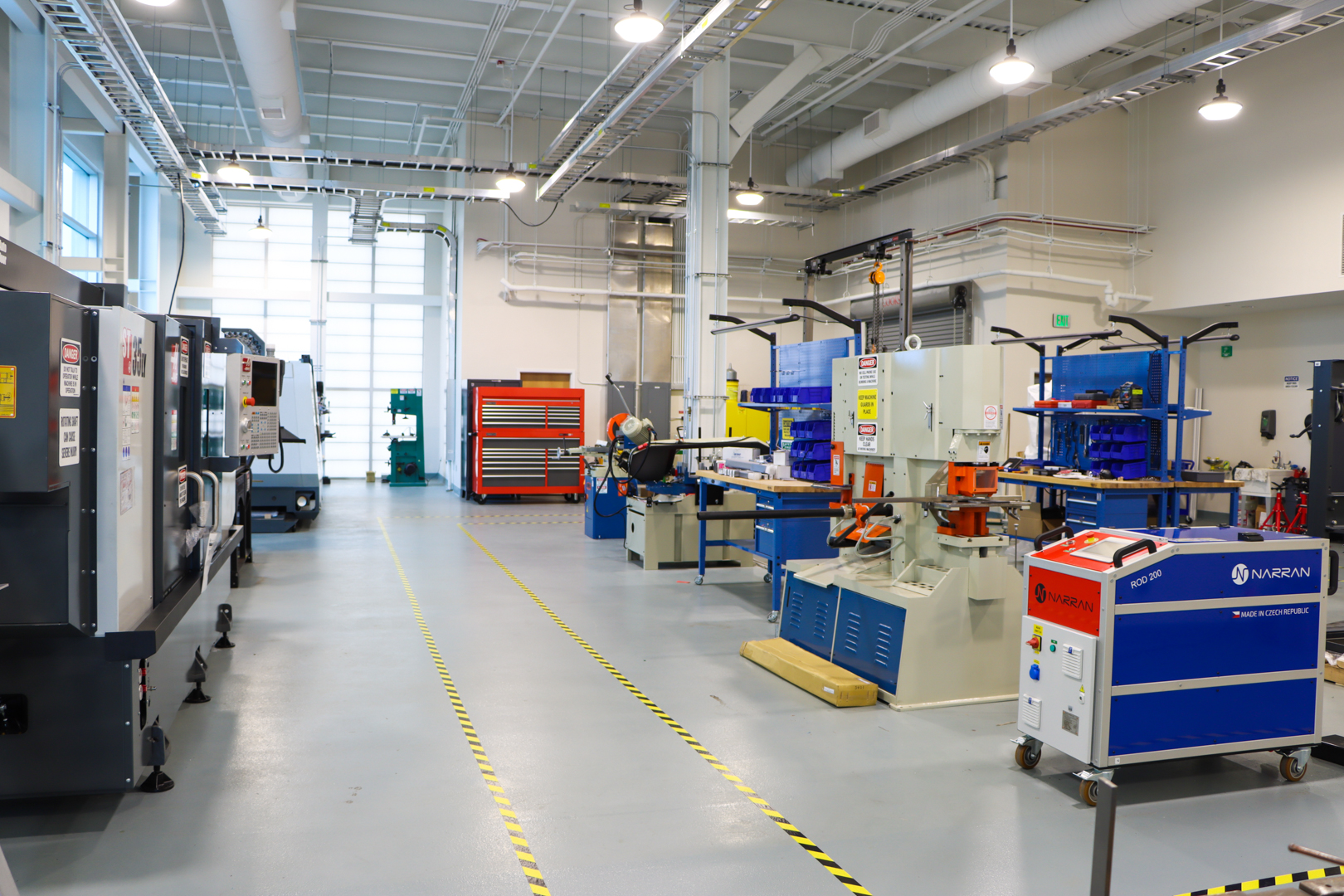 "This Marine Research Center is set up as a service center," said Kirby. "This means that someone can come in and rent space -to work on their technology, talk to Glenn and get approved to operate equipment. Someone can go in there [the shop], under shop supervision, and work on their project.
"This is also great for [our] graduate students to have real-world experience working turning their designs into real-world solutions using these state-of-the-art machines before they graduate."
An added advantage of the fabrication shop is its unique access to the Gulf of Mexico, resulting in an easier process to test equipment in a real-time setting, compared to other coastlines with greater restriction to larger bodies of water. As a result, easy access has been an attractive feature for uncrewed maritime systems and start-up companies in the blue economy.
Kirby said the shop has already proven its worth as a manufacturer of products and parts locally in the United States. As an example, clients like Idaho State University have engaged its services to produce equipment for conducting underwater research.