USM's Gulf Park Campus Hosts Welcome Back Picnic
Fri, 09/08/2023 - 11:10am | By: Gabriela Shinskie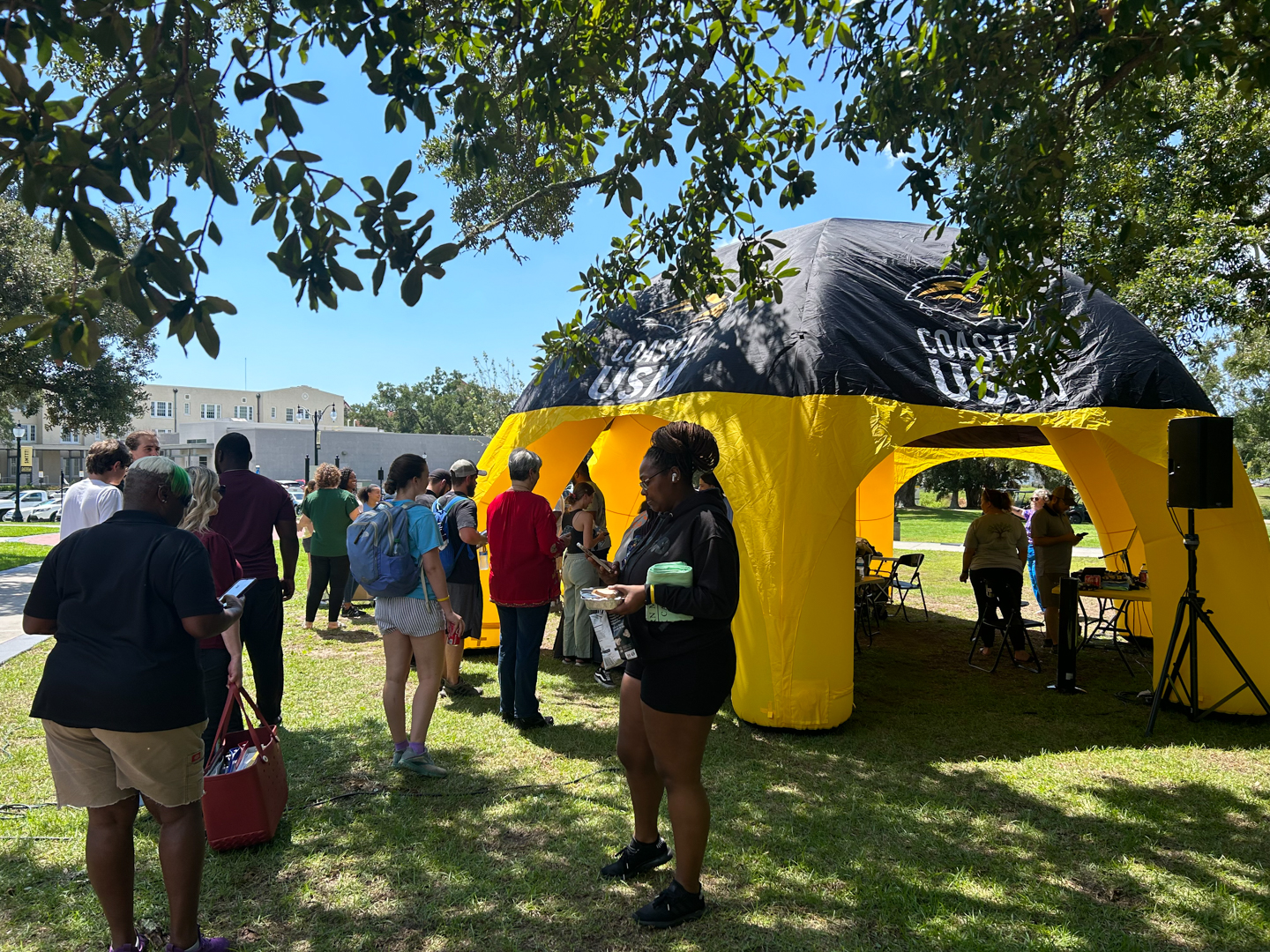 The University of Southern Mississippi (USM) Gulf Park Campus celebrated back-to-school events on Thursday, Sept. 7 at the Chimney Pavilion. Despite the heat, the day was packed with students, staff and faculty along with a live DJ, food, games and giveaways.
The event was sponsored by the Student Engagement and Student Government Association (SGA). Students and staff could be seen participating in a variety of games including cornhole, egg and spoon and sack in the bag races.
USM graduate assistant, Marahlyn Smith is a senior in the MBA program at Gulf Park and is scheduled to graduate at the end of this year. She describes her time at Gulf Park as a welcoming environment.
"It's a great way to get to know all of the freshmen," said Smith.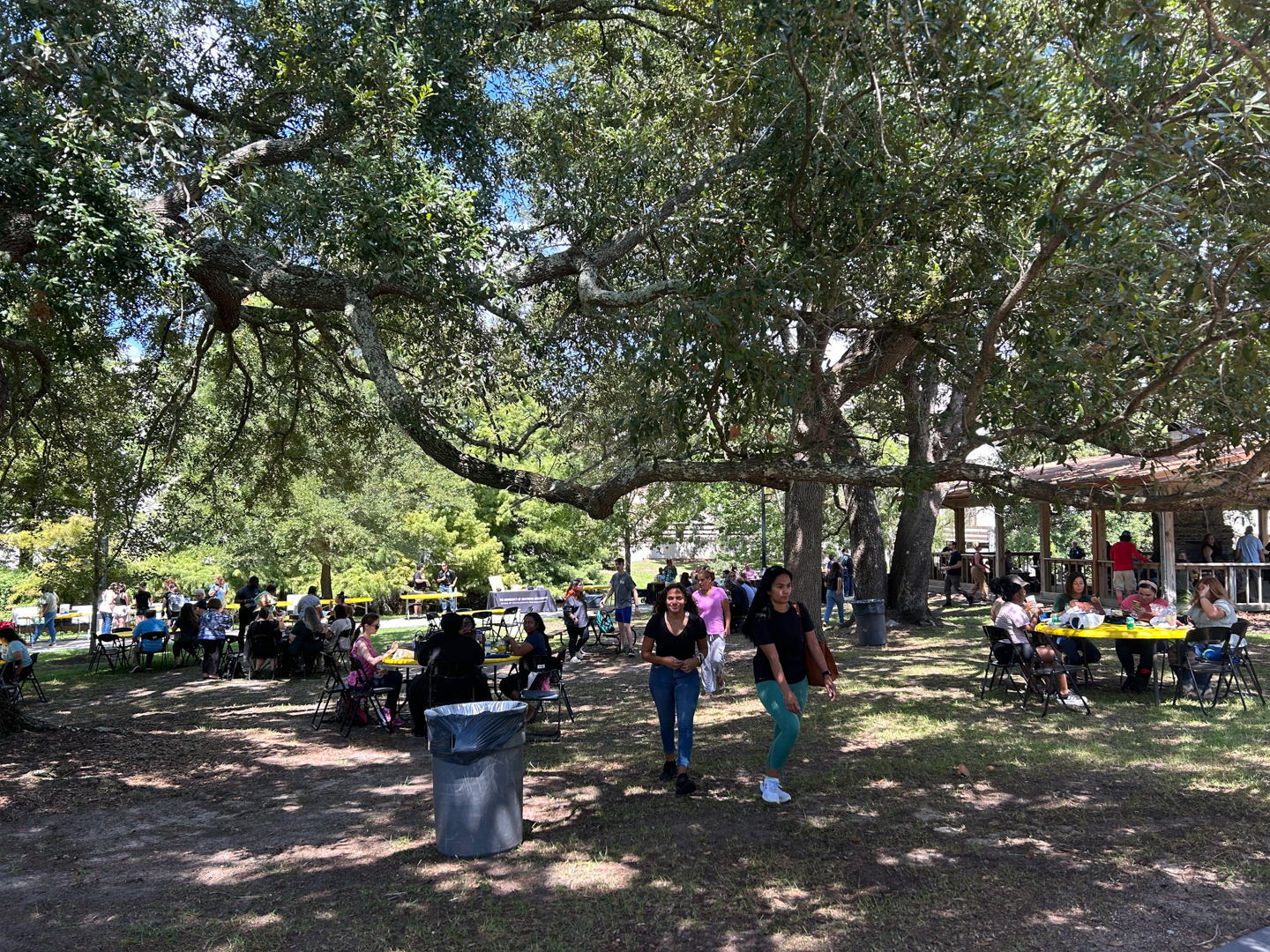 Yuting Hou is a USM student from China and is in her first semester to obtain her PhD in Human Capital Development from the School of Leadership at Gulf Park.
"I'm trying to practice my English and integrate into the American culture," said Hou, "I'm really enjoying it!"
The University Libraries, Student Health Organization and Campus Police set up tables to spread more information about their programs. Students could browse different majors on campus and speak to different directors of programs. A variety of student organizations enticed onlookers with free prizes and information on how to become involved on campus.