Tasha May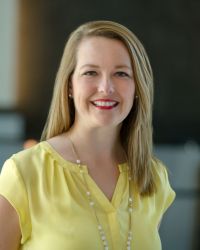 Tasha B. May, MBA
Operations Manager/Research Analyst
118 College Drive #5191
Hattiesburg, MS 39406-0001
tasha.may@usm.edu
601.266.5507
Tasha May is the Operations Manager and Research Analyst for both The Trent Lott National Center for Excellence in Economic Development and Entrepreneurship and The Center of Logistics, Trade, and Transportation at The University of Southern Mississippi. Tasha conducts the administrative responsibilities and management of all aspects of non-credit professional development for both departments. She oversees all aspects of marketing for the Center's websites, e-communications, and external constituent engagement. While marketing plays a huge role in the Centers' success, she also manages the financial accounting and maintains the databases for both departments.
Tasha has remained active in the local community. She has served as the Vice President of the Sales and Marketing Professionals of the Pine Belt, is a past member of the board of directors for the Pink Ribbon Fund, and is a 2015 graduate of Leadership Pine Belt. She is a current member of the USM Staff Council.
Tasha received a Bachelor's of Science degree in Business Administration with emphasis in Marketing from The University of Southern Mississippi, and she is also a graduate of William Carey University's Master of Business Administration program.