Music Education
When You Think Music, Think Southern Miss
An innovative and practical degree with a curriculum that prepares graduates to be among the finest music teachers in the nation. The emphasis areas are designed to provide a balance between music performance, music pedagogy (the practice of teaching) and general education. While at Southern Miss, music education students not only succeed in their preparation to become future music leaders, but succeed as performers, winning state and national performance awards.
This program is accredited by the National Association of Schools of Music.
What Will I Learn?
Music education students receive world class training in music theory, music performance through private lesson study and ensemble experience, and the art of teaching music. Students explore and develop mature skills in playing and/or singing various levels of music, while gaining the ability to effectively conduct rehearsals, choose repertoire, and develop appropriate performance goals for various types of music classes, concerts, festivals, competitions, and auditions.
This degree prepares students to take the Praxis II exam. Successful scoring on this exam, along with a carefully supervised real world field experience leads to teacher certification in the State of Mississippi.
Academic Scholarship: Presidential, National Merit, Academic Excellence, Golden Opportunity, Regional, Leadership and Lucky Day scholarships are available through the Admissions Office.
School of Music Scholarships: Prospective students who audition (as music majors or as non-majors) for the SOM are considered for these competitive music scholarships.
Foundation Scholarship Finder: Donors to the USM Foundation have set up scholarships to assist individual students that meet criteria specified by the donor.
Free Application For Federal Student Aid (FAFSA): If you are interested in state and federal financial aid the USM School code for FAFSA is 002441.
Dr. Edward Hafer, Musicologist and Director of the Study Abroad Program to Vienna, Austria. Each summer Dr. Hafer travels to Vienna with an entourage of both graduate and undergraduate students from the School of Music and the Honors College for a two and a half week journey to visit and study Vienna's major historic sites - all relative to Music History.
Learn more about Study Abroad on the Study Abroad website.

Professional Licensure Disclosure
Programs at the University of Southern Mississippi that prepare students for licensure in Music Education Instrumental Licensure, B.M.Ed. and Music Education Chorale Licensure, B.M.Ed. are designed to meet the licensure standards set by the Mississippi Department of Education. The University of Southern Mississippi cannot determine whether a particular licensure program meets requirements for licensure outside of the State of Mississippi. Students seeking licensure in another state are advised to contact the appropriate licensing board in that state to determine specific requirements of guidelines for reciprocity.
For questions, please contact Stacey Miles, Stacey.MilesFREEMississippi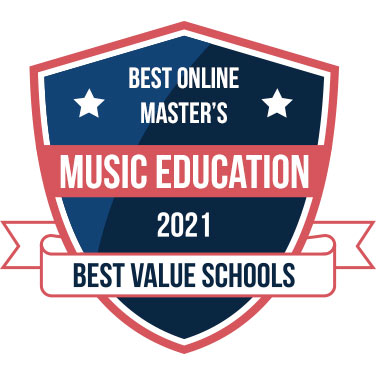 Availability
Music Teacher

Private Music Instructor
Band and Choral Director

Music Director
Cristian Escobaro, BME 2017,


Teaching Artist at Miami Music Project

Anastasia Talley, B.M.E Choral/Vocal 2012


performing artist; Utah Opera; "Dream Girls"; Victoria's Secret Broadcast; Youtuber
Kevin Mulleno, BME 2017


Assistant Director of Bands at Warren Central High School, Vicksburg, MS

Jonathan Holladay, BME/BM 2016,


United States Naval Band, Pacific Fleet, Honolulu, Hawaii
Dr. Gregory Springer, (BME, MME) and trombone performance (BM),


Assistant Professor of Music Education at Florida State University