Our Mission
The University of Southern Mississippi's Compliance and Ethics program reflects our organizational commitment to upholding shared values in compliance with the law.
The essence of the mission of the Office of Compliance and Ethics is to assist the University in creating an environment in which community members consistently exercise ethical behavior conducive to achieving and maintaining compliance with applicable laws, regulations, policies, and rules.
---
FREQUENTLY NEEDED INFORMATION
Read the Code of Ethical Conduct
REVIEW COMPLIANCE TRAINING REPORT A CONCERN
---
ACCESSING OUR SYSTEMS
Each of our systems can be accessed using your CampusID credentials (i.e. username - [w+ID#]@usm.edu and CampusID password) to log into the system. Click on the links below to access each system.
TRAINING SYSTEM
Get Inclusive Compliance Course System
You may view the list of required and optional courses on the Review Compliance Training page. Courses should be completed within 30 days from the date they are assigned.
Maxient is the centralized case management system we use for a variety of processes. Use the button above to access Maxient using your SOAR user name and password if you are managing a case or administering a process.
Institutional Policy Management System - PoLICYSTAT (Employee Access)
Policies can be searched by title, area, and owner and a printer-friendly version can be printed. Employee acknowledgments of their review of institutional policies will be handled using PolicyStat.
INSTITUTIONAL POLICIES ACCESSIBLE VIA POLICYSTAT (GENERAL PUBLIC ACCESS)
In order for someone outside the university to access the policies without having to go to the main home page, the previous link should be used. This will list all of the policies currently in the system along with the area, last revised date, last approved date, and effective date. Clicking on a policy allows the users to view, email or print a copy.
---
CONTACT US
If you have any questions or concerns please reach out to us.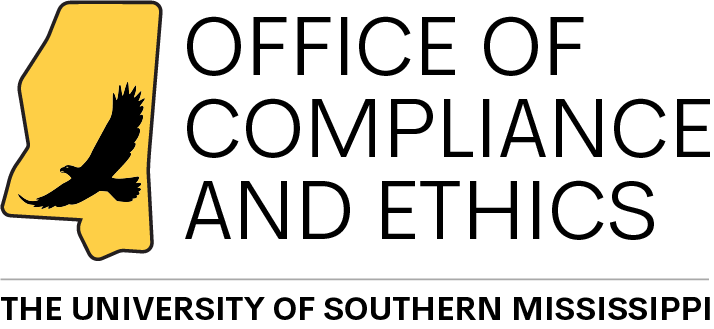 Overseeing compliance with applicable laws, regulations, policies and rules.
Educating the campus on ongoing compliance training topics.
Supporting the consistent exercise of ethical behaviors.